2023 Registration
London,uk
March 22, 23 & 24
Closed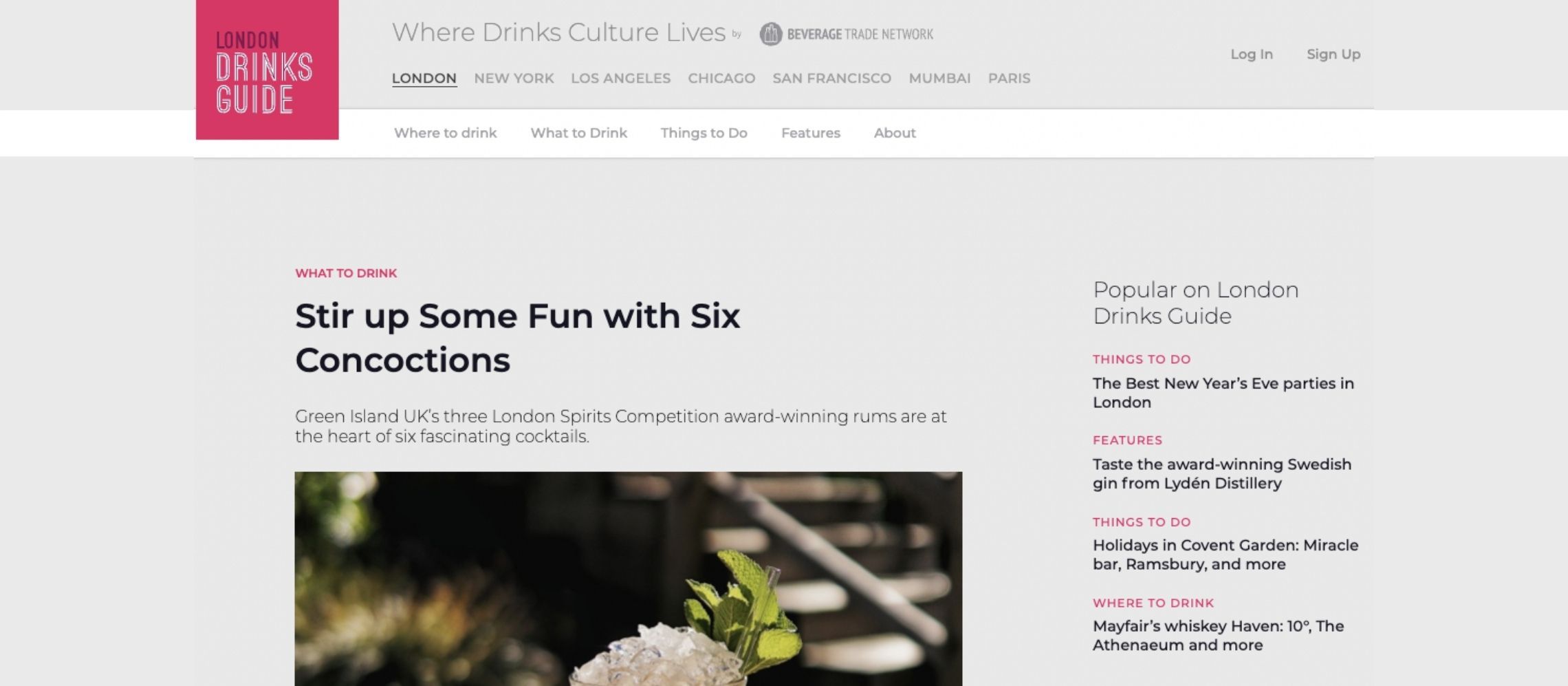 Selected cocktails from the winners will now be showcased on drinks guides globally
Brands entering their spirits into the London Spirits Competition will now be able to showcase their cocktails on the London Spirits Competition page.
Selected cocktail recipes will also be shown on Beverage Trade Network's Drinks Guides globally.
The big challenge put to international drinks competitions from producers that want to enter is, what do they do to help promote the products that pick up medals and trophies in their competition? With so many global drinks competitions how does my end consumer even know which products have done well?
That is why Beverage Trade Network launched the cocktail feature for the London Spirits Competition where entrants will be able to present their cocktails for the products they are entering and those cocktails will then be featured on BTN's global Drinks Guides for consumers:
This gives entrants a unique and truly global opportunity and is offered at no extra cost. Selected cocktail recipes will be chosen from entrants and showcased on the different guides. The added applicability of cocktails is a great way for consumers to be prompted to pick up a winning spirit as their next buy.