Deadline
September 30, 2023
Enter Now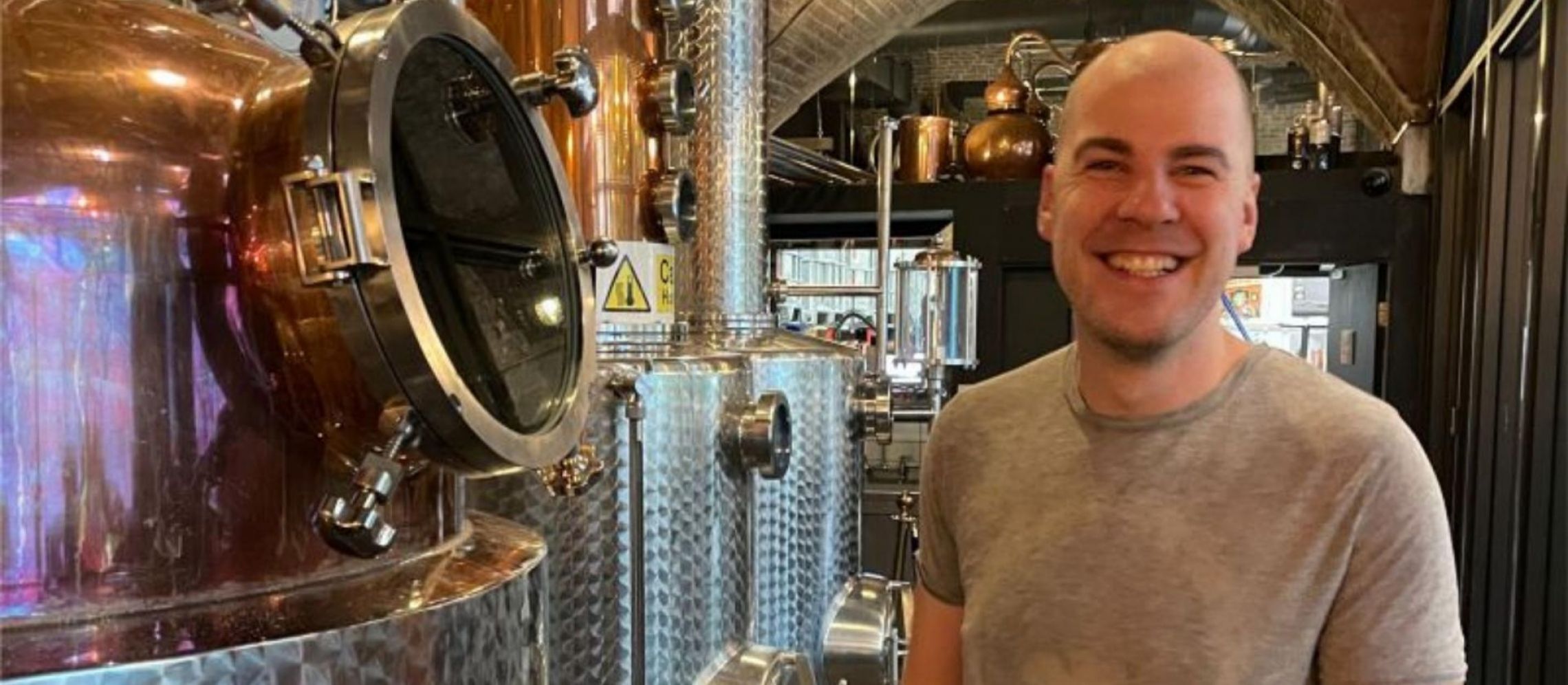 A Passion for Delicious Things is Paramount! Says Mathew
Mathew Duthie, Head Distiller of The Spirit of Manchester Distillery, shares his experience of working as a distiller and his views on the evolution of the spirits industry over the years.
A chef turned Distiller, Mathew Duthie is the Head Distiller of The Spirit of Manchester Distillery and looks after all-new Product development and operations at the distillery. The Spirit of Manchester Distillery began as a small gin distillery in a dining room and has since expanded to six Grade-II* historic railway arches in the heart of Manchester, producing a diverse range of award-winning spirits that are popular all over the world. Home to a broad portfolio of premium, internationally awarded spirits, The Spirit of Manchester Distillery is where all its products are crafted. The brands include Manchester Gin, Manchester Spirit Vodka, One-Eyed Rebel Spiced Rum, Forty-Five Vermouth, and SIN Absinthe.
Hi Mathew, From working as a chef to now working as a distiller, What has your distilling career been like? Tell us a little about yourself and your background.
I worked as a chef for many years in the city, then the pandemic hit, and I was caught between jobs. I landed a job at The Spirit of Manchester Distillery. I began working in the distillery. I transitioned into working directly with the stills and spirit production, where I quickly realized there were many transferable skills from the kitchen to the distillery. Ultimately Flavor is Flavor, be it in food or drinks. I have since become the Head Distiller for the last two years and take control of all new Product development and running operations.
As a Head Distiller at Spirit of Machester Distillery, How does a typical day at work look like? Tell us a little about your day-to-day role.
My day-to-day is hugely varied. Some days we could be coming up with new product ideas, developing those ideas, or experimenting with existing recipes to see how we can improve. However, with us moving into the world of English Single Malt, my days are now occupied with sourcing the finest casks, trialing different mash recipes, and selecting the perfect yeast combinations.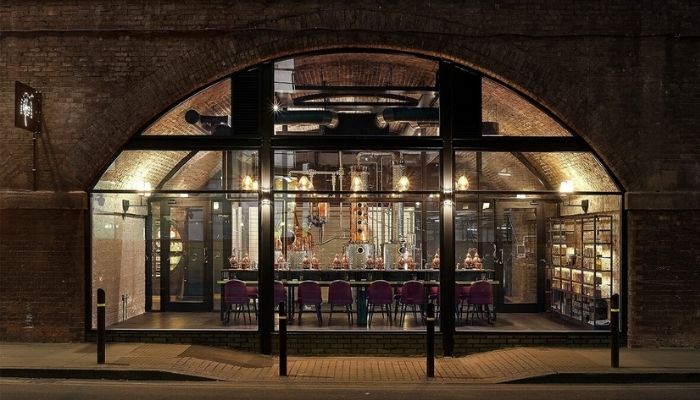 The Spirit of Manchester Distillery
What's unique about your Distillery that you like?
I feel proud to work for such a great distillery. Our founders, Jen Heeley-Wiggins and Seb Heeley-Wiggins are great people to work for. They are passionate about what we do and are always open to new ideas and exciting new prospects. I think, what makes us unique is that everything we do is flavor-led. Nothing is prepared or produced to sell well. It has to taste the best it can otherwise there's no point in doing it.
What were some of the challenges you faced when you distilled your first spirit? Can you tell us about your first distilled spirit?
There were many! To begin with, understanding how a flavor is carried in a gin was really difficult to learn initially. I was used to tasting a dish, every step of the way of making it, adjusting seasoning and flavor as I went. With Gin, you put the recipe in and have to wait to see how it ends up on the other side, so there was a lot of going back to the start and adjusting the recipe.
How do you think a distiller can help in driving marketing and sales personally?
I'm not involved directly with sales or marketing, however, I do believe that having an open-minded attitude and saying Yes to any project is beneficial in helping our sales team secure new leads.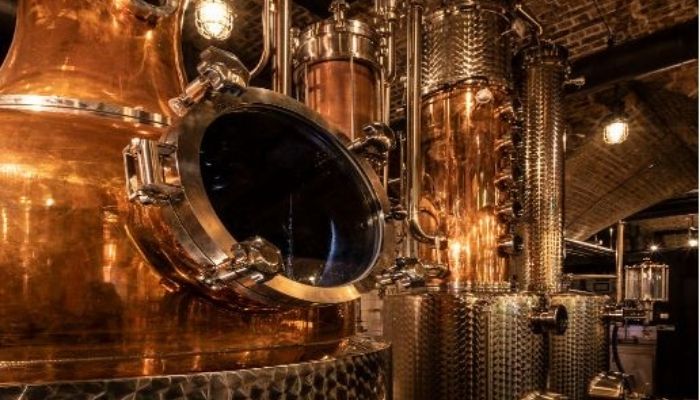 The Spirit of Manchester Distillery
Can you take us through the production process? What is it like?
Our Gin production process begins with filling our 1000l Still named 'Wonder Wendy' after Jen's late mum, with Neutral Grain Spirit and water. Then we charge the still with our botanicals and let it steep overnight to begin extracting the flavor. We then heat our still the next morning and distill it slowly over 12 hours. Once it's finished we dilute the distillate slowly over 3 days to protect all the flavors. This is then bottled and labeled ready to be shipped.
Our new vodka range has a similar process to the gin except that rather than charging the still with botanicals, we make separate distillates of fresh ingredients using our Rotary Evaporator. By distilling under a vacuum we can distill at a much lower temperature meaning we can protect delicate flavors. For example, our Coffee Vodka smells and tastes exactly like freshly ground coffee. This is because that is essentially what it is, as the coffee isn't heated above 40C it maintains that fresh taste.
The Spirit of Manchester Distillery
How would you describe The Spirit of the Manchester Distillery range? What is so unique about it?
Our gin portfolio is quite wide-ranging, from our citrus-led London dry gin, Signature, to our Raspberry Infused, to more experimental expressions such as our collaboration gin with mana (Manchesters only Michelin star restaurant), using discarded oyster shells. Our new vodka range of flavors is unique in using the rotary evaporator to get clean fresh flavors of Coffee, Tonka, and Grapefruit. Everything is about flavor at The Spirit of Manchester which is why in our English Single Malt we will be incorporating different malts to maximize flavor even though we will sacrifice some yield as we believe this is the right way to go.
[[relatedPurchasesItems-39]]
What are some of the essential skills required to distill?
I can only speak from my experience having not done this for too long, but a passion for delicious things is paramount! I want to make things that I would love to drink and pushes me to learn more about how I can achieve that.
Define a good distiller.
You have to care about every stage of the process, from what ingredients you use to the process of how you distill, it's essential not to rush. Take your time, and make sure it's the best it can be.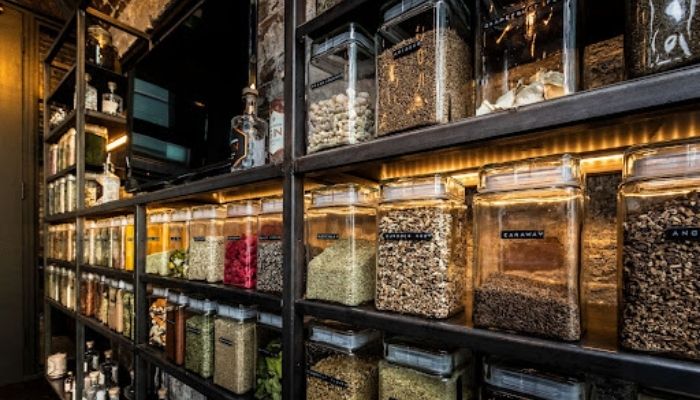 The Spirit of Manchester Distillery
How do you think the Spirits industry has evolved over the years? What piece of advice would you give to future distillers?
In terms of the evolution of the Spirits Industry, I can only speak about the last two years, which would be that it seems an ever-growing exciting sector. The advice I could give is to give it a go, it's the most exciting and rewarding job you could get into.
What do you do when you are not distilling?
Mostly my time is taken up by my little boy who is just about to turn 2. He can be quite a handful! When we do get time away my wife and I love eating at new restaurants and sampling any new bar that opens.
Which is your go-to drink and what is the perfect setting you enjoy it in?
I love all types of drinks but my go-to would be a Gin and tonic as best enjoyed with friends and ideally in the sun, although this is hard to come by in Manchester. However, in the evening you can't beat a Single Malt sipped neat.
What is your idea of a good life?
Eat all the delicious food, drink all the best drinks and surround, myself with people I love.
Interviewed By Aakriti Rawat, Beverage Trade Network