Alpine Distilling- A Kentucky Heritage
20/07/2018
Alpine is in the business of producing award-winning, delicious spirits that balance their distilling roots from Kentucky, a love of flavorful liqueurs and a desire to bring high-value
Seeking to take his ancestors' affinity for moonshining to the next level, Rob Sergent founded Alpine Distilling in Park City, Utah. The first Sergent to distil professionally, he strives to pay homage to the flavorful European spirits he enjoyed while living for many years in Great Britain and Germany. The culinary education he received in Louisiana has given him the skills to create an unrivalled complexity of flavour and aromas in Alpine's products.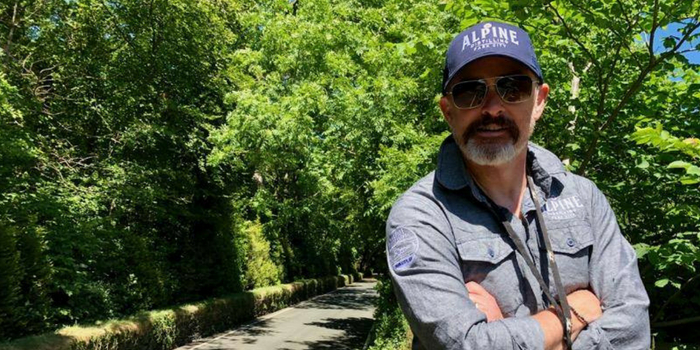 Having moved with his family to Park City in 2011, Rob instantly developed a passion for the world-class resort town and knew he wanted to nurture a business that complemented Summit County's many accolades. Prior to establishing Alpine Distilling, he held high-level positions with Johnson & Johnson and the National Football League. Following his successes in the corporate world, Sergent says, "I wanted to create something from scratch that I am passionate about, teach my kids the value of hard work, and give back to the community they love."
Persistent Vodka: For their award-winning Persistent Vodka they set out to craft the most delicious, clean and drinkable Vodka in the world. They start with 100% corn which is 10x distilled, using a Column Still and then a Bain Marie Pot Still, to control time on copper. The Vodka is filtered using a lenticular system with activated charcoal which "softens" the distillate and creates the clean finish for which this spirit receives accolades. Their reverse osmosis, nano demineralized water is treated to remove harsh minerals and used to proof the spirit to 40% alcohol by volume.
Summit Gin: Many of the choices in how to make Gin come from still design. There are great Gins that are compounded with oils, uniquely crafted in Carter stills, Coffey stills or exclusively shaped using botanical baskets. They use a Bain Marie still (indirect heat) and follow an old tradition of multi-day soaking their botanicals at various alcohol concentrations to pull desired oils into balance. As much fun as it is making Preserve, dumping barrels or blending their Spur – the energy and scents that fill the distillery on the run of this Gin is special.
Traveler's Rest: This Gold & Double-Gold winning whiskey is distilled, aged and bottled in Park City. This batch was aged in used Jack Daniels barrels and finished with new, toasted French Oak to round out a flavour profile rich with vanilla, mocha and spice.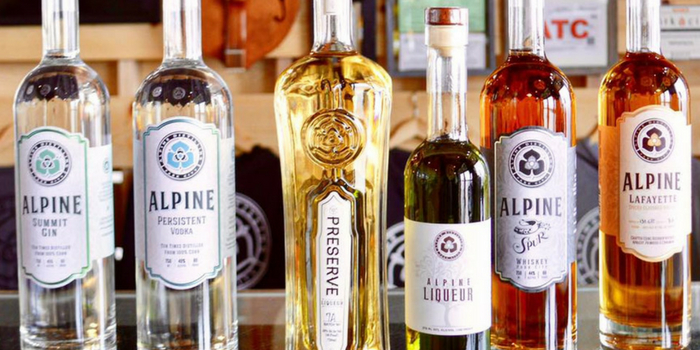 Spur Whiskey: The French Oak aged single malt has a wonderful banana, mocha note finish with a vanilla spice; their Bourbon brings the corn sweetness and American Oak brown flavours with very subtle rye spice. Together this blended whiskey can be compared to a Porsche GT3 RS with cruise control or a Ford Raptor with heated/cooled seats. If you want it, it's there.
Lafayette Spiced Bourbon: Using the classic Kentucky Bourbon mash bill of 75% corn, 21% rye and 4% cut to 80 proof, they add Apricot, Primrose and Cinnamon for the Lafayette spice profile. A culinary principle is to find opposing flavours in order to find taste balance – sweet & sour for example. The key is working with the six tastes and balancing aromatic notes for a special, delicious spirit.
Park City Special: It has a beautiful, natural caramel colouring, and has the traditional tasting notes of a bourbon. Think cherry, vanilla, baking spices. The IPA hops add citrus notes and a slightly hoppy finish. To taste this product swing by Old Town Cellars on Main Street in Park City, UT.
Preserve Liqueur: Preserve is a 100% corn spirit that is certified Kosher and 20% alcohol by volume. Secret tip: their state flower, the Sego Lily, is the bottle shape – look at the bottle from the bottom up.
Alpine Liqueur: It is a 100% kosher corn spirit that is bottled at 50% alcohol by volume. The botanicals (Spanish anise, green tea, peppermint, ginger, lemon balm, cinnamon, nutmeg, wormwood) are added to create layered, complex flavours and to aid the body with digestion. It can be consumed on its own or in a great cocktail.
It's time to enter your brands in the 2023 London Spirits Competition and grow in 2023. The submission deadline is February 22. Enter now and ship your samples.