Angus Dundee Distillers- Global Scotch Whiskey Producers in Scotland
14/06/2018
Angus Dundee Distillers have over 60 years' experience of distilling, bottling and exporting Scotch Whisky products and other spirits around the world.
Angus Dundee's success is based on tailoring product specifications to meet customers' requirements, providing rapid response to customers' needs and expectations, anywhere in the world, and supplying excellent products at competitive prices.
The goal is to provide their customers with the products they want, when they want, at the right price and quality. Angus Dundee speaks your language; their multilingual staff are on hand to respond to orders or enquiries quickly and efficiently.
Angus Dundee has two single malt distilleries: Tomintoul which is situated in the prestigious Speyside Glenlivet region and Glencadam which is in the Eastern Highlands of Scotland. They also have a bottling plant in Coatbridge near Glasgow.
Tomintoul
Beautifully located near to the village of Tomintoul, the highest village in the Highlands of Scotland in the prestigious Glenlivet Estate at the heart of the Speyside region lies Tomintoul Distillery. This distillery is blessed with an exceptional source of the purest of waters nestling in the Cromdale Hills.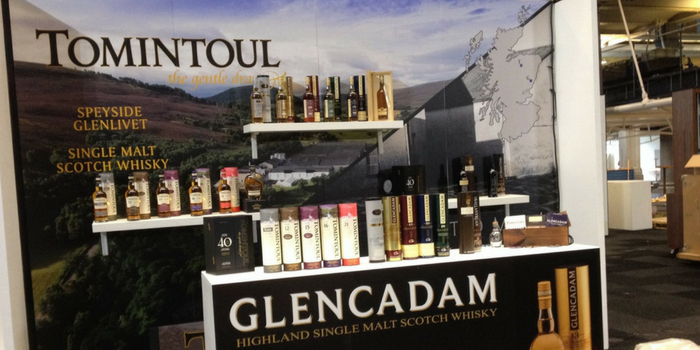 Glencadam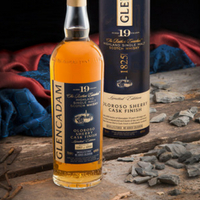 Located about half a mile outside the ancient city of Brechin, Glencadam Distillery was opened in 1825, just one year after distilling on a large scale was legalized. Since then, little has changed and their award-winning Single Scotch Malt Whisky is still produced in the same fashion as it was in 1825. They rely on the purest spring water from the Unthank Hills to create their elegant and refined spirit.
Glencadam Highland Single Malt, aged 19 years, Sherry cask "Finish" has been created by the careful selection of mature whisky "finished" in Oloroso Sherry butts. The malt whisky was transferred from Bourbon casks into the hand-picked butts to "finish" its maturation for a generous period. This Sherry cask finish single malt has made its impact by winning Gold Medal in London Spirits Competition 2018.
Bulk
Angus Dundee have earned an outstanding reputation for exporting bulk whisky products to their customers. Angus Dundee can supply Scotch Whisky in bulk for bottling locally. They offer a wide range of bulk options for their customers, including Each of these products can be tailored to suit the needs of their customers.
Own Label
They are experienced at providing the finest Scotch Whisky, distilled, blended and bottled in Scotland, with the customer's own brand and label, from value-for-money to exclusive premium brands. This hallmark service is of importance to customers who are creating their own brand for a market.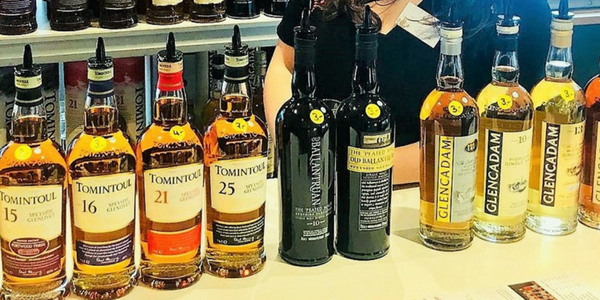 Angus Dundee Distillers have an established and an outstanding reputation, maintained over many years in this sector, and understand the importance of quality and product presentation. Their approach towards meeting the needs of individual customers is very flexible. They always put the same level of commitment and passion into creating bespoke products for their customers as they do into creating products for their own portfolio.