Artisan Organic Spirits in UK
09/07/2018
Dà Mhìle "The first organic whisky of the modern era"
The History
Way back in 1992 John Savage-Onstwedder, one of the founders of the renowned Teifi Farmhouse Cheese and an organic farmer, commissioned the world famous Springbank Distillery in Campbeltown, Scotland to produce the world's first organic whisky of the modern era to commemorate the eagerly anticipated new millennium. Dà Mhìle (pronounced da-vee-lay) is Gaelic for 2000.
Springbank made 15 hogsheads (barrels) out of the 11 tonnes of organic barley John delivered to the distillery, of these 15 hogsheads five remains. They celebrated their 23rd birthday in the summer of 2015 and are now highly sought after by collectors.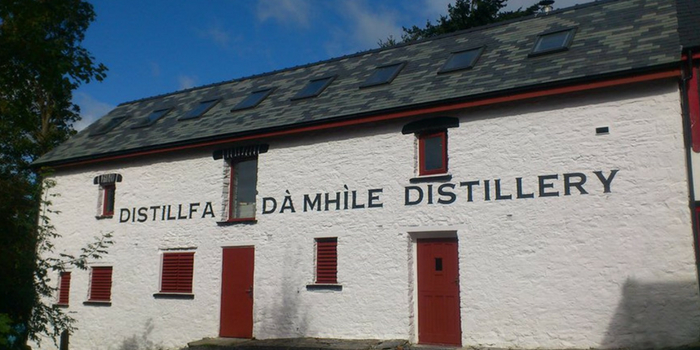 Dà Mhìle Distillery is run by John's eldest son, John-James, who was trained at Kilchoman distillery in Scotland and studied under Dr Klaus Hagmann who has a PhD in distilling and designed their still. His first product, an organic orange liqueur called Dà Mhìle Orange 33, won a True Taste Award for its first batch!
His second product, Dà Mhìle Botanical Farmhouse Gin was enthusiastically received by gin drinkers. And on St. David's Day 2014 he released their popular Seaweed Gin, which is made with a selection of organic seaweed from the Newquay coast of West Wales and the West coast of Ireland.
Ranges
DÀ MHÌLE WELSH SINGLE GRAIN WHISKY: Aged in a Sherry cask for four years, this whisky has a soft heat that fades in to sweeter, finer flavours of vanilla and oak.
DÀ MHÌLE BOTANICAL GIN: Their artisan farmhouse gin is made with 18 botanicals. The nose is subtle fresh rose petals, then spice and a hint of juniper. The initial palate is floral with bitter, fresh notes of dandelion and peppery cloves. The texture is silky, exuding a superb botanical mouth-feel finished by intense juniper tones and peppermint cool.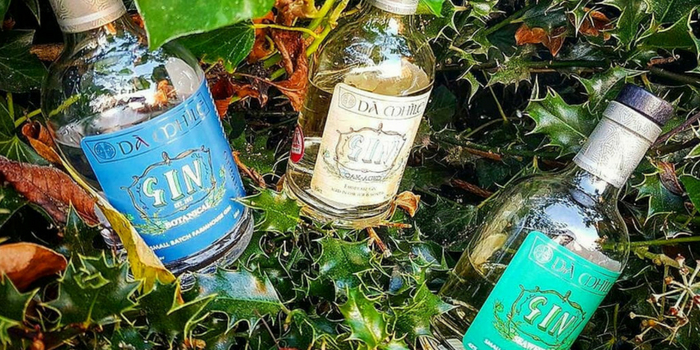 DÀ MHÌLE SEAWEED GIN: Their Seaweed Gin is made with a hand-selected variant of botanicals added to their small batch gin. Designed to complement seafood it is infused with handpicked seaweed from the Celtic coast for three weeks, giving it a lovely light green hue before being triple filtered and bottled.
Dà Mhìle Distillery continues its legacy of making great organic whisky and gin while exploring new spirits like Apple Brandy and Sloe Gin. They are committed to producing high-quality organic spirits that will make Wales proud.
It's time to enter your brands in the 2023 London Spirits Competition and grow in 2023. The submission deadline is February 22. Enter now and ship your samples.