Deadline
September 30, 2023
Enter Now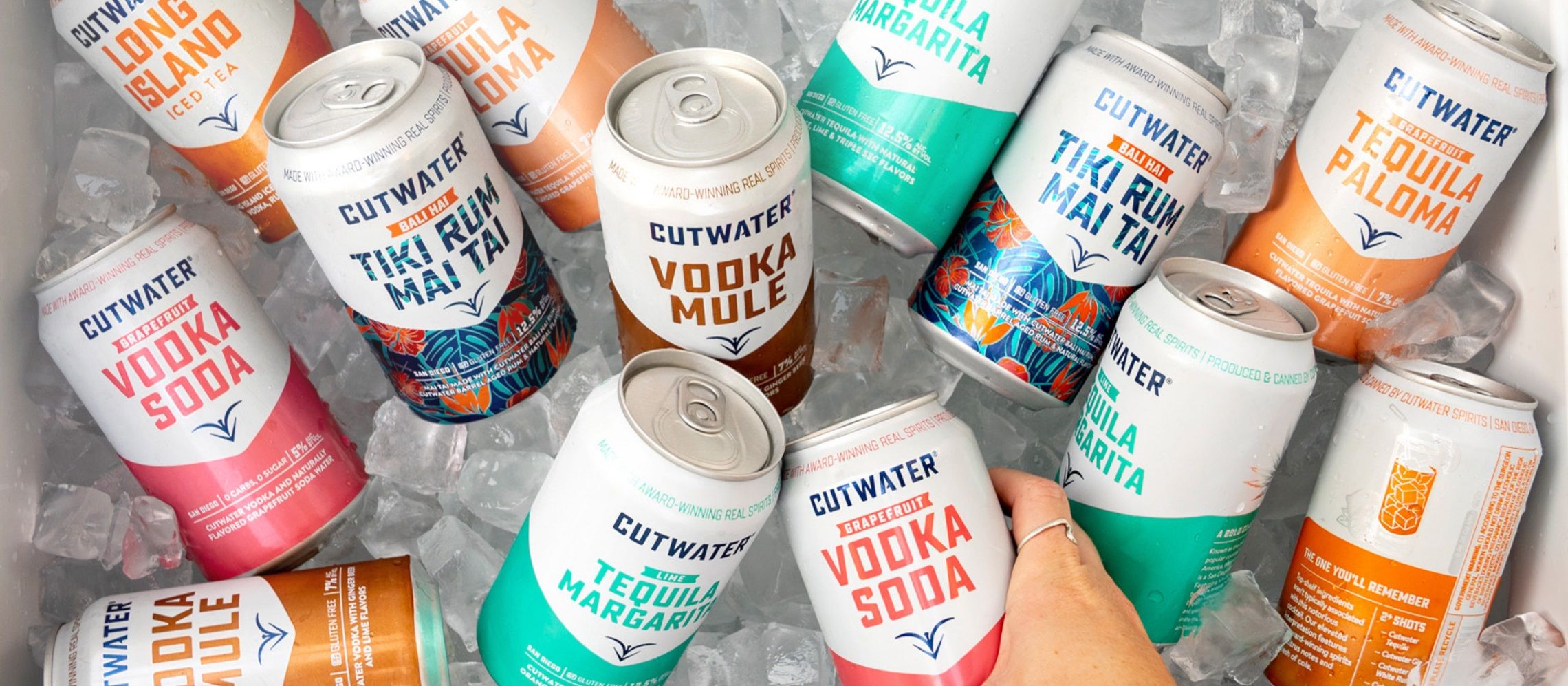 Cutwater Spirits as a game-changer for the Spirit Industry
Let's buckle up and find out the hows and whys of the reasons Cutwater Spirits stands tall and proud with the crown.
Americans have had a history of distilling spirits that tracks back from over 300 years ago and have been distilling quality spirits ever since. Today, we take a detailed look at one such distillery that has changed the spirits game with its range - Cutwater Spirits. With producing almost all the varieties of spirits, this distillery has bagged medals for itself for its quality, value for money, and packaging, which is enough for us to conclude that the quality will always be the priority even when the production is at quantity. Established in 2006, this young distillery - Cutwater Spirits is known for its all-around beverages that deliver the best spirits experience and thus have been a winner in the London Spirits Competition by claiming over 40 medals for themselves. Because this distillery's spirits have won in all categories, it's safe to say that Cutwater Spirits have earned all the bragging rights.
A vision for expansion - Co-founder and Master Distiller, Yuseff Cherney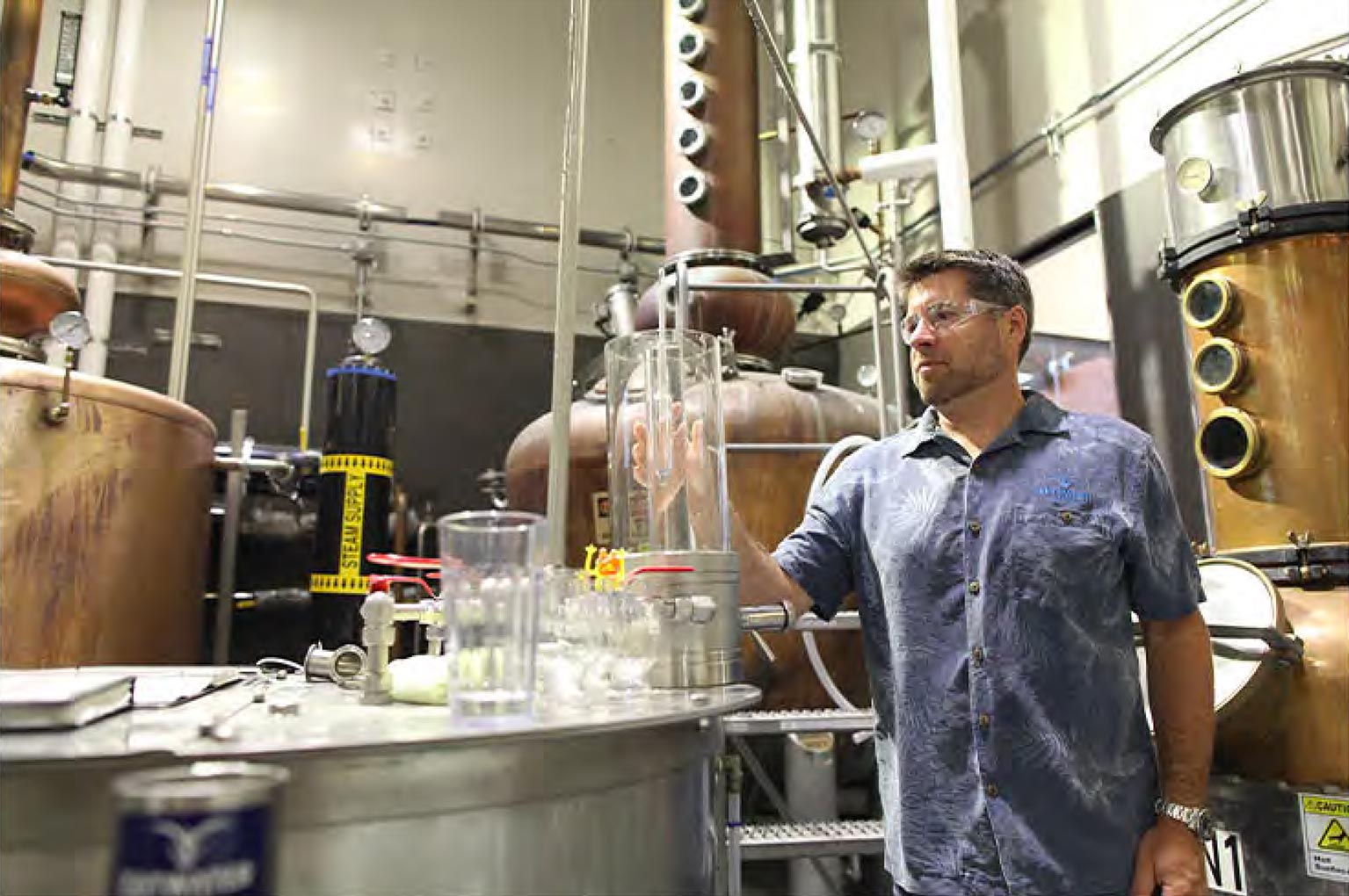 Co-founder and Master Distiller, Yuseff Cherney
Cutwater Spirits was established by co-founders Earl Kight and Yuseff Cherney. The founder and master distiller Yuseff Cherney started making spirits, as a hobby at the back of his brewery. Custom building his first pot still out of an old beer fermenter to distill gin, rum, vodka, whisky, tequila, and more, Yuseff Cherney was on his way to produce quality spirits that would go on becoming one of the best distillers in the United States. The drive to experiment and committing to distill quality spirits as the nature of this award-winning distillery's team, Yuseff Cherney, and his team formed the passion of triumphing hearts and medals for their spirits. Swiftly pioneering the category of canned cocktails, Cutwater became an innovator with their methods of conquering every beverage segment.

Now, Yuseff can still be found overlooking the productions of Cutwater spirits distilling facility at San Diego, where his main focus is on innovating and perfecting recipes for the distillery's expanding range of extremely exceptional spirits and canned cocktail offerings, the adventure carries on.
Meet the Distillery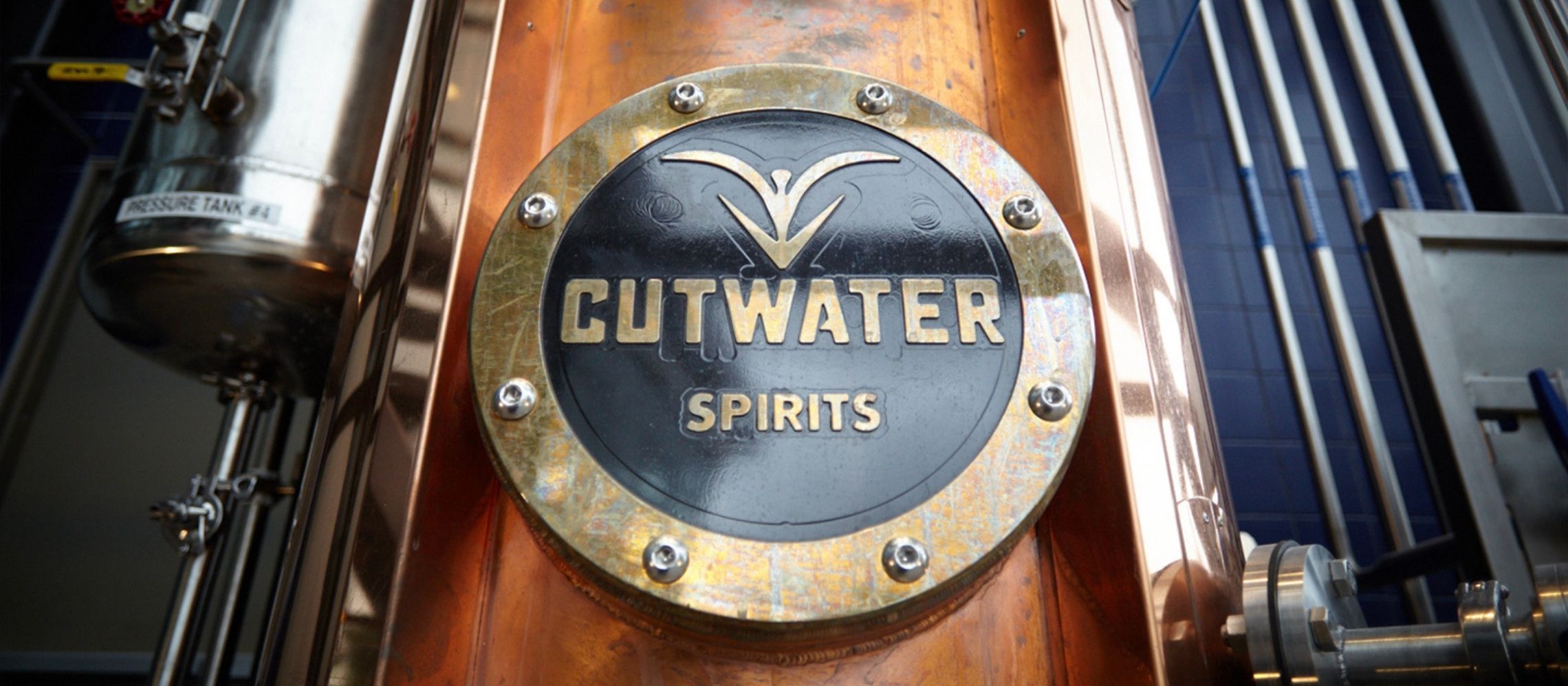 Cutwater Spirits Distillery
The distillery continues to bag medals with over 40 claimed to itself in the London Spirit Competition. While the beverages are undeniably good to go unnoticed, here's a little something about the distillery.

At Cutwater, exploring is the main agenda on the chart while adventures are a priority. In the family tree of these award-winning spirits, we have now come to the conclusion that the portfolio of so many winning spirits does not just come from running a distillery and following conventional methods, it takes a huge amount of passion and heart-driven momentum towards making these spirits. Meticulously distilling these spirits and incorporating them for the canning lineup takes a lot of skills and experience and Cutwater Spirits are geared up for more coming adventures.

Find out the hows and whys of Cutwater Spirits standing tall and proud with the crown. Below mentioned is a list of spirits by the distillery that pulled off a winning spree at this scale. With winning awards being a patrimony of the Cutwater spirits with some of their favourite whiskies, here are the spirits that took the win in the London Spirits Competition 2021.
Devil's Share American Whiskey
Caramel notes, sweet caramelized wood, and hints of vanilla on the nose. The palate feels slightly sweet but fresh, with notes of light caramel, vanilla, white oak, white pepper, and apricot jam.
Cutwater American Rye
Clove and Cinnamon on the nose. Honey and dry sherry notes on the palate with raisins, hazelnut, and almond. Closes on a sandalwood finish.
Cutwater Bali Hai Tiki Dark Rum
Coffee and date syrup. Warming licorice and creamy cappuccino. Nice long, rounded finish.
Cutwater Mezcal
Aromas of fresh apples and pears. on the Palate flavors of capers, banana, and toffee. The finish is long and intense with smokey nuances.
Cutwater Horchata Vodka
Cinnamon and almond flavors are very forward on the nose. First the almond, cinnamon, and spices hit the palate, and then the kick of the alcohol comes in. Balanced sweetness and nutty finish.
Cutwater Tequila Blanco
Mandarin and grapefruit peel on the nose. The palate shows star anise, fennel, and woodruff. Closes on a long finish with citrus being the dominant flavor.
Tequila Margarita
Taste brings a soft touch of sweetness of fruity lime and smooth agave/tequila flavor. Towards the end, the lime notes become more tart and refreshing.
Cutwater Vodka
Long-lasting flavor with notes of black pepper and vanilla.
Cutwater Tequila Reposado
Hints of agave and vanilla on the nose. A punchy combination of dried tea and a little mint. Long finish with hints of oak and toffee.
Tequila Soda Lime
The soft aroma of cooked agave and fresh citrus. Straightforward hints of citrus next to agave, and grassier notes, with refreshing, soft bubbles.

Margarita Mix
Tart citrus aromas. On the palate, there is a dominance of soft lime with sweet fruitiness shining through. Closes with a savory, almost salty sensation.
Mango Tequila Margarita
Mango and lime with nutty, earthy, and smokey notes on the nose. Sweet, rich, and syrupy mouthfeel with fruity, silky mango-orange flavors.
Cutwater Barrel Aged Rum
Sweet nose of toffee and hazelnut. Toffee, vanilla, caramel are present with wood tannins on the palate. Closes with a long, woody finish, reminiscent of bourbon.
Cutwater Tequila Anejo
Cooked agave and fresh apple on the nose, followed by hints of vanilla and oak. Closes on a long finish with hints of agave.
Spicy Bloody Mary
Full of flavor, fresh, and crunchy. Delivers a spicy aftertaste.
Cutwater Bourbon Whiskey
Rich nose with notes of toffee, hazelnut, and honeycomb and hints of flowers. Full-bodied with rich notes of toasted oak, caramel, and chocolate with hints of coffee.
Cutwater Gin
Subtle juniper, lemon, white pepper, rose, coriander, mace earthiness, and spice on the nose. A clean, bright citrus palate of lemon and lemongrass flavors with subtle white pepper spice, mace, and coriander earthiness.
Cutwater Barrel Rested Gin
Smoky, toasty, and spicy on the nose. Lots of wood influence with complimentary botanical aromas. Big, broad, and expansive on the palate with sweet flavors of vanilla, toffee, and juniper.
Rum & Cola
Grassy notes and caramel on the nose come through after the cola. Spiced woody notes, and a long finish with vanilla hints.
Cutwater Cask Strength Rum
Dark intense notes of chocolate, leather, and woody incense on the nose. Very bold on the palate with notes of chocolate, caramel, toffee, raisin, and a lot of well-integrated woody notes. Long, intense finish.

Cutwater Bali Hai Tiki Gold Rum
Aroma dominated by dried coconut flakes with hints of ripe pineapple. An almost minty freshness to the taste first, quickly moves to a silky taste and sweetness from the tropical aromas with toasted coconut at the end.
Tiki Rum Mai Tai
Fairly tart and fresh on the nose. Almonds and the orange flavors add body to the palate. Richly flavored with plenty of rum character along with authentic flavors of pineapple and coconut.
Vodka Soda Lime
The aroma of tart lime cordial. Refreshing and effervescent soda with a hint of lime zest.
Tequila Paloma
Aromas of fresh agave with herbal and floral notes. Taste of sweet grapefruit and vanilla, with an agave background. Closes on a long finish of savory candy.
Rum Mint Mojito
Citric notes, meadowsweet, and light bitter mint on the nose. Vibrant lime notes on the palate with a touch of spice on the finish.
Bloody Mary
Full of flavor, fresh, and crunchy. Delivers a spicy aftertaste.
Strawberry Margarita
Red berries and slightly herbal on the nose, with a touch of anise and fennel seeds. Citrus on the palate, with lime, and strawberry coming through. Closes on a peppery aftertaste of tequila.
Peach Margarita
Citrus and fermented stone fruits on the nose. Sweetness on the palate with notes of peach and apricot. Light and fruity margarita with a natural peach flavor.
Devil's Share Bourbon
Bright fruitiness of candied peach, apricots. Citrus aromas of orange peel and flesh, and a few caramel scents. The palate has a strong hint of spice and nuts. The flavors follow through on the body.
Vodka Soda Grapefruit
Bright tart grapefruit scent. Refreshing soda with a taste of sweeteners and a hint of grapefruit.

Whiskey Mule
Delicate ginger and citrus on the nose. A pleasant, refreshing spice on the palate from the ginger, with a gentle bourbon backbone.
Vodka Soda Cucumber
A unique blend of fresh cucumber taste, with an aromatic grapefruit finish.
Cutwater Rum
Simple and fresh, with hints of fruity aromas. Very delicate on the palate. Closes on a medium finish.
Vodka Mule
Bright fresh ginger scent. Good ginger flavor without being too spicy. Very light and refreshing.
White Russian
Pleasant notes of coffee and cacao in the nose. The palate is sweet and creamy, good body but not too punchy. A warm finish, with coffee, notes predominant.
Spicy Bloody Mary Mix
The good flavor profile, the spiciness is really present. True Bloody Mary fans will appreciate the sharpness. It delivers a punch.
Long Island Iced Tea
Main notes of tequila on the nose. Good sweetness, closing on a medium finish.
Bloody mary Mix
Sharp and fiery, complementing the base spirit used. A good balance.
Frozen Cocktail Spirit Pops
Delicate hints of fruit on the nose. A sweet, diluted version of a White Russian with subtle notes of coffee.
Gin & Tonic
Fresh on the nose with notes of cucumber, and the flavour of juniper coming through. A nice and refreshing G&T.
The above-mentioned spirits from the Cutwater Spirits are all winners in the London Spirits Competition 2021 and have been consistent with their quality and overall segments and thus have been mentioned on this list.