Driftless Glen- Taste the American Spirit
21/09/2018
Driftless Glen is set just around the hillsides of the Baraboo valley, purposely nestled along the river which flows as smoothly as the spirits that are distilled inside
At Driftless Glen the goal is to make spirits just as unique as the people who taste them, so when they searched the country for a terroir harboring the grain and water necessary to make a matchless expression of bourbon and rye, they couldn't ignore the Driftless Area in Wisconsin.
They didn't choose their home for the Driftless Glen distillery. Rather they discovered a bountiful region rich with peat, bogs, an amazing aquifer, and uncommon sandy soil for their grains to grow in. Now people come from throughout the country to discover this region for themselves and tour the refined distillation and tasting experience they offer.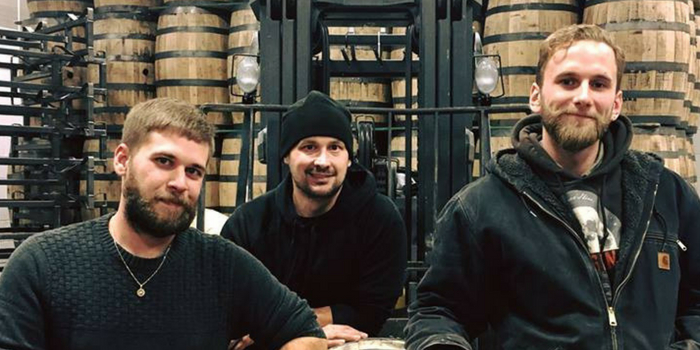 The edge of the Driftless Area is known as Sand County, and is distinctive from the rest of the world because of the specific combination of temperature, water, soil, and weather and which all combine to form their remarkable spirits.
Rivershine: Their moonshine is a mixture of grain and cane for smooth sipping right from the bottle. Even their bottle throws back to the time that the premium moonshine came, not in jars, but in the bottles used by the traveling apothecary.
S'more Rivershine: Nearly a million people a year camp a mile from their distillery at beautiful Devil's Lake. On any given night the smell of this fireside favorite fills the air. Now folks can take home in a jar the flavor that they enjoy around the campground.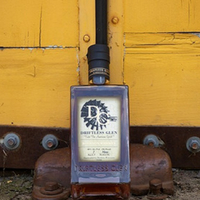 Bourbon: DG Bourbon Whiskey is handcrafted using local ingredients from the Driftless Region of Wisconsin. This region is distinctive to the rest of the world because of the combination of temperature, water and soil. Distilled from corn and aged in a new American Oak Barrel, the DG Bourbon Whiskey offers a well balanced profile of vanilla and caramel, with soft hints of charred oak.
Premium Vodka: DG premium vodka's neutral, smooth taste is the base to compliment a well crafted cocktail or keep it simple and enjoy over ice. Driftless Glen's Premium Vodka is distilled to appeal to connoisseurs of all variations.
Lemon Vodka: Fresh lemon compliments and creates the light, refreshing and just right taste. Driftless Glen creates the best lemon drop martini – Renee's Lemon Drop or enjoy by simply pairing with ice.
Cucumber Vodka: Refreshing, light and elevated cucumber notes come through in a subtle, yet exciting way. A number one favorite of their early DG visitors – this hand crafted spirit compliments many DG mixology creations.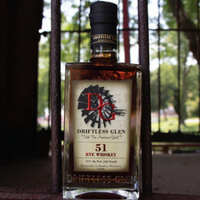 Rye Whiskey: Driftless Glen Young Rye is the first whiskey their distillery has bottled. Their Young Rye is 75% rye. They chose to bottle at cask strength to preserve the flavors of a young product. Each barrel of rye that is bottled is hand picked. They don't believe in cut and dry age statements or proofs, rather they rely on taste.
Brandy: Driftless' quest for the perfect grape took them to France, where the fruit was barreled onsite and aged for five years in French oak. They brought it to Baraboo, Wisconsin, cask-finished it in used bourbon barrels, giving their Brandy the depth and character of color, nose, and finish – meriting their Reserve distinction.
Apple π Rivershine: A delicious mixture of grain and cane with an apple pie flavor. Great for cider drinks or straight out the bottle!
Wisconsin Gin: This intricately balanced Gin is crafted using only locally sourced Wisconsin organic botanicals. With it's clean spearmint finish and subtle hints of cardamom and ginseng- it's sure to capture your palette.
Navy Strength Gin: Infused with traditional botanicals, the bouquet opens throughout this entire spirit with classical juniper notes – like pre-prohibition gins – and finishes with a twist of citrus.
Double Cask Gin: DG "Double Cask Gin" is finished with both new and used oak bourbon barrels and then combined making this gin unique and fit for the discerning Bourbon drinker.
New American Gin: Driftless Glen's New American Gin is known as a gentler gin. It's citrus forward flavor with lemon and organic orange peel forward notes – delights and differentiates this juniper-based concoction.
It's time to enter your brands in the 2023 London Spirits Competition and grow in 2023. The submission deadline is February 22. Enter now and ship your samples.