Eaglesburn Distillery- A Gelderland Producer Of Spirits In The Dutch Town Of Doesburg
28/11/2018
Eaglesburn Distillery stands for beautiful honest products with as many local ingredients as possible
Here at Eaglesburn, they do everything themselves on the malting of their barley. This is obtained from both the Netherlands and Belgium, respectively, that is at The Swaen Maltings and Chateau Maltings and comes malted inside them. The distillery is the winner of multiple spirit business gold medals for its dry gin and vodka.
Eaglesburn Barrel Aged Dry Gin
Eaglesburn distillery Barrel Aged Dry Gin has matured for 3 weeks on a 10L ex-whiskey barrel. This barrel ensures that the cinnamon notes in the gin come up even more.
Eaglesburn Distillery Dutch Single Malt Peated Whiskey
It is beautiful red golden / copper colour, good colour for a first fill bourbon, medium long tears. The nose has vanilla, light peat scent, spices (cinnamon, clove, nutmeg), citrus, green apple. On pallet it is nice rolling over the tongue, light oil layer, spicy especially cinnamon and clove, beautiful vanilla to the finish, fruity, malty and a dot smoke.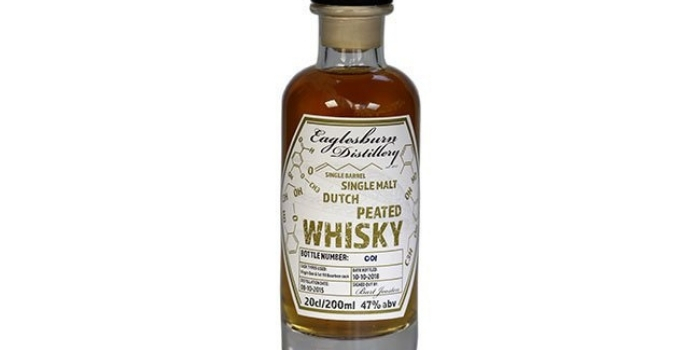 Eaglesburn Dry Gin
Eaglesburn distillery Dry Gin is a beautiful soft gin distilled with 16 botanicals including Cinnamon, star anise, lime peel & fennel.
Eaglesburn Cask Aged Rum
Eaglesburn distillery Cask Aged Rum has 6 weeks on 10L virgin oak barrels. They choose not to add sugar to this rum which has resulted in a deliciously dry rum.
Eaglesburn Cask Aged Spirit
Eaglesburn distillery Cask Aged Spirit is an intermediate form of their ultimate goal an Eaglesburn whiskey. This matured spirit is 96 days old and available in limited quantities at your liquor store.
JAV- Just Another Vodka
AV is made with the purest grain alcohol, water filtered through the Veluwe sand and a drop of their award-winning Eaglesburn Distillery Dry Gin.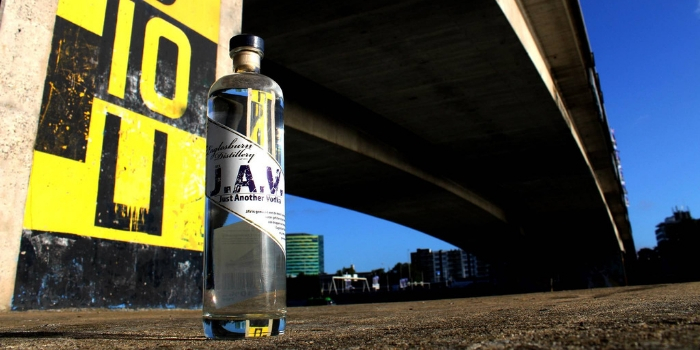 A drop of their prize-winning Gin creates a Vodka with a soft character, it also provides an experience of taste so they do not have to use added sugar. Their Vodka is pure to drink or use to mix, it contains no additives, no dyes and is made from the very best grain alcohol and the best Veluwse water.
Eaglesburn Navy Strength Dry Gin
Eaglesburn distillery Navy Strength Dry Gin is a navy strength gin which means a gin with 57.4% alcohol, distilled with 16 botanicals including orange, lemon mellise, absinthe, lavender and jasmine.
Eaglesburn Absolute Strawberry
Eaglesburn distillery Absolute Strawberry is a liqueur with only 4gr of sugar per 100ml made with real strawberries, it's a strawberry bomb with lots of natural flavor and sedimentation of the original fruit.