Deadline
September 30, 2023
Enter Now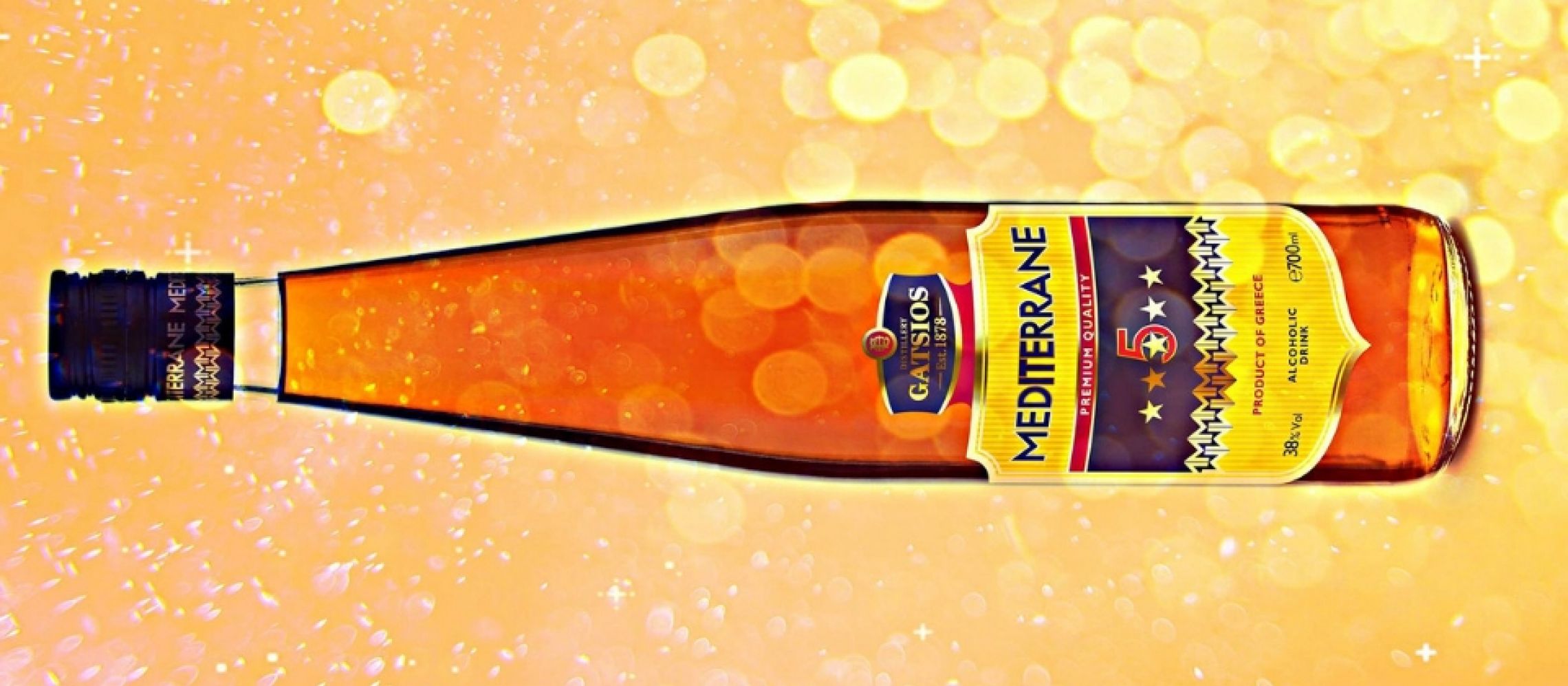 Gatsios Distillery- Distilling Since 1878
The distillery aims to produce high-quality products that fully meet the needs of the consumer, combining modern technology
The crossroads of the West and the East, the crossroads of cultures and tastes. In the city, Thanasis Gatsios is "initiated" in the aromatic world of herbs and in the secrets of traditional distillation. Syrrako. In 1878, Thanasis Gatsios returns to the historic village and establishes the first distillery in the region of Epirus. Here, Istanbul's recipes, passion and art blend harmoniously, creating excellent quality ouzo, tsipouro, brandy and liqueur of various flavours.
Soon, the quality of the products is recognized and Gatsios Distillery's reputation is rapidly spreading inside and outside the borders, drawing gold prizes in Athens (1904), Marseille (1904), Bordeaux (1904), Liège (1905), Milan (1908) (1930). Arta. Potosi Gatsios Ltd in 2007 acquires privately owned facilities on the banks of the Arachthos River.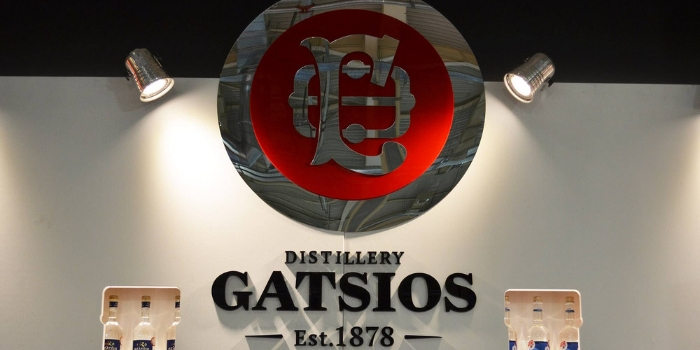 With two state-of-the-art bottling lines and capable of producing up to 6000 bottles per hour, the company's product range is rapidly expanding to 12 overseas countries. Nowadays, the fourth generation of the Gatsi family continues with the same dedication its long course in the production of traditional spirits with strictly selected and pure ingredients from Greek producers, the same recipes and methods of distillation and, above all, ensuring quality, aroma and special taste of its products, values unchanged in time since 1878.
The Bridge
Unique flavours of liqueur from Constantinopolitan recipes, resulting in careful distillation and after adding natural ingredients such as pickled fruits, ripe fruit, fresh herbs and flowers. Fragrance soft or strong, variety of shades in twenty-seven sweet, different flavors which includes Amarytto, Apricot, Apricot Brandy, Banana, Raspberry, Blue Curaçao, Cocoa, White Cocoa, Cherry, Cherry Brandy, Cinnamon, Coconut, Coffee, Green Apple, Kiwi Amur, Fruit of Passion, Peach, Mint, Rose, Strawberry and Triple Sec.
Ouzo Meltemi
Complete harmony of ingredients, unprecedented "aura" of herbal plants that highlight its properties. Try ouzo "Meltemi" as an aperitif with plain or with ice and water or as a long drink with lots of ice and natural orange juice or lemon juice.
Ouzo Gatsios Blue
Six different types of aromatic herbs and citrus - corn, coriander, lemon, orange, mastic and angelic root - make this balanced distillate with the strong aftertaste of anise. Ouzo Gatsius on the blue label. Recipe brought by the founder of the distillery from Constantinople. Try it plain or with ice, with or without water.
Ouzo Gatsios Red
From pure ingredients and fragrant anise, the Oats Gatsios on the red label is a blend of flavours with a strong character.
Ouzo Ammos
A different facet of traditional distillate. Carefully selected seeds make up a whole set with sophisticated aroma and unique flavour.
Cukuo
Its main ingredient is the authentic mastic oil from the Mastichohoria of Chios. Beverage, but without the texture of the syrup, with a characteristic aroma and taste that does not exaggerate the combination of mastic with citrus. It is served plain or well frozen, but, without ice, because its taste is different.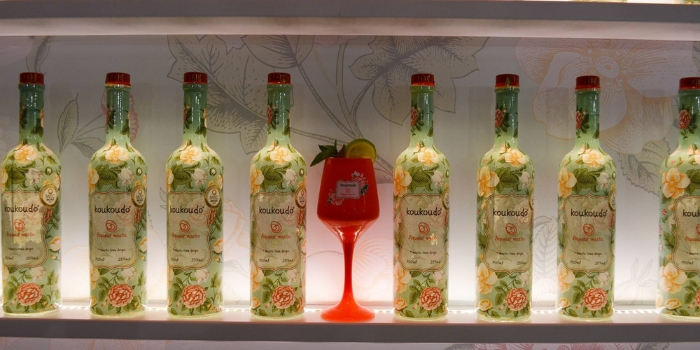 Tsipouro Gatsios
Made after multiple distillations without anise, single-sourced, from the pomace of Muscat de Hambourg. Clear, full-flavoured yet discreet, a synonym of good Tsipouro from Epirus. Pleasant to drink, pure or with ice.
3-star Mediterrane
Excellent quality, sweet Samoan wine - Muscat 15% Vol-, handmade candy, vanilla, rose extract with two months ageing in small Metsovitsa and French oak barrels. Three-Star Mediterranean: deep red colour, wildflower and wood aromas with a strong presence in the flavour. Enjoy plain or with ice and soda.