Deadline
September 30, 2023
Enter Now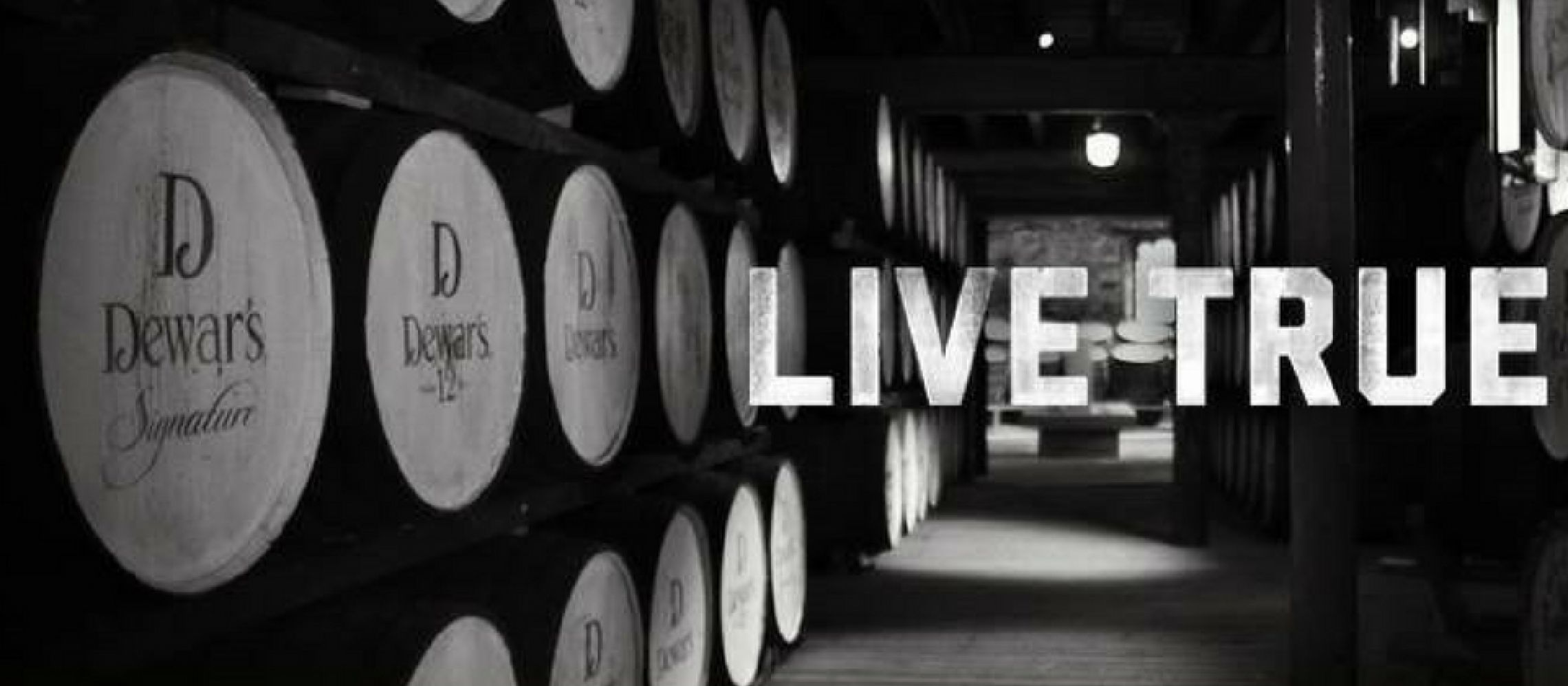 John Dewar's- Carrying Blending Art in Scotland Since 1846
John Dewar crafted high quality blended whiskeys, passing this skill to his son John Alexander, who double-aged his blends in the Company cellars
Founded in 1846 by John Dewar, John Dewar & Sons Ltd has grown from a small wine and spirits merchant shop in Perth, Scotland, to become a global brand. John Dewar crafted high quality blended whiskeys, passing this skill to his son John Alexander, who double-aged his blends in the Company cellars. Just three miles from the birthplace of founder John Dewar, since 1898 their stills have produced the beautifully balanced single malt at the heart of Dewar's Scotch.
First planned in 1896 by the sons of John Dewar, Dewar's Aberfeldy Distillery is the only Scotch whisky distillery built by the Dewar family. Dewar's was already a highly successful brand of blended whisky, renowned for its quality, and the company needed more single malt whisky to use in its blend.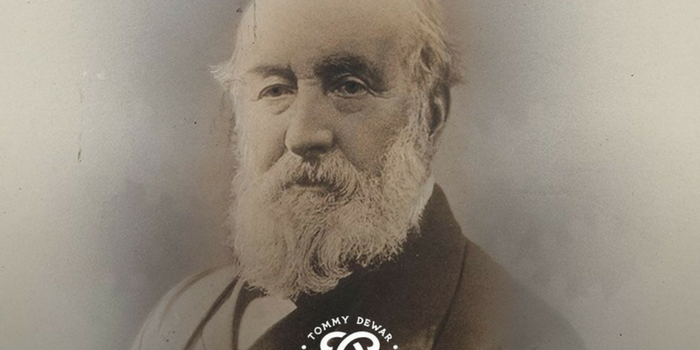 The foundation stone of the portfolio is the White Label blend, which was first created in 1899, the brand currently owned by Bacardi. This full-bodied Single Malt is renowned for its rich notes of heather and honey, which can be detected throughout their current portfolio of well-balanced blends. This restless pursuit of quality and an obsession with blending excellence still persists. Today the firm is a world leader and Dewar's is one of the fastest growing premium whiskies in the world.
Dewar's
Dewar's White Label: A swirl of honey, with a sprig of Scottish heather. Rich, golden, and warm. Clean, fresh vanilla, with a slice of pear. Soft, fruity, and well-rounded. Smooth, a subtle sweetness, with a curl of smoke. Full, balanced, and satisfying.
Dewar's 12 Years Old: Honey, homemade candy apples, and fudge. Warm, buttery, and mellow. Juicy raisins and fresh citrus, with subtle vanilla. Clean, full, and lively. Melted caramel with a trace of oak. Rounded, smooth, and long.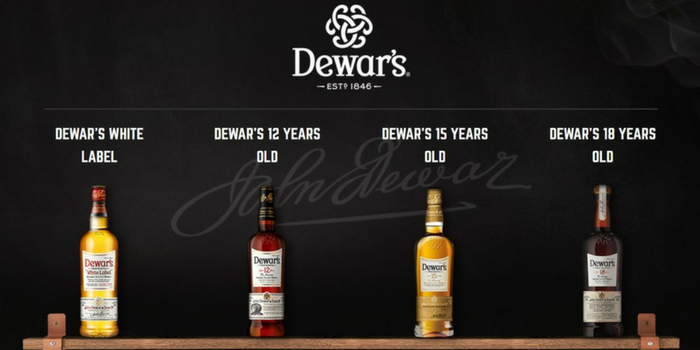 Dewar's 15 Years Old: Honey. Golden honey and decadent toffee sauce. Luxurious and complex. Succulent exotic fruits, hints of coconut and vanilla. Citrus and green apple notes. Delicate floral aromas, smooth and well-rounded. A lengthy, warming finish.
Dewar's 18 Years Old: Heather honey poured over fruit. Rich, golden, and mellow. Almond and vanilla cream, with smooth butterscotch. Soft, flavorful, and sweet. A full finish; rich, deep, and oaky. Plush, reassuring, and lasting.
Aberfeldy
Aberfeldy 12 Years Old: A honeyed dram with notes of spices, vanilla, and a hint of smoke.
Aberfeldy 16 Years Old: Fruitcake & dark chocolate with a rich, mouth-coating finish.
Aberfeldy 21 Years Old: Richly textured, honeyed nose with sweet creamy intensity. Dried fruits, floral heather notes, and hints of toasted coconut.
Aultmore
Aultmore 12 Years Old: It has crisp notes of apples and pears with an aromatic floral finish.
Aultmore 18 Years Old: Smooth and rounded – heady with notes of apples, pears, and bananas. Sweet with a hint of spice and a long, rewarding finish.
Craigellachie
Craigellachie 13 Years Old: Baked apples, vanilla, marshmallows over a bonfire.
Craigellachie 17 Years Old: Smooth and mellow; vanilla and exotic fruits with a smoky, lingering finish.
Craigellachie 23 Years Old: Notes of vanilla and spicy cinnamon with a zing of menthol freshness. fruity sweetness with an edge of sulfur.
Royal Brackla
Royal Brackla 12 Years Old: Smooth and inviting – notes of green leaf and almond develop into succulent vine fruits and perfumed spice.
Royal Brackla 16 Years Old: Indulgent vanilla and soft caramel, with notes of fresh apple and ripe apricot, lead to soft sherry overtones and scented cinnamon.
Royal Brackla 21 Years Old: Richly fragrant with summer berries, dark chocolate, star anise, and a sherried sweetness.
Deveron
The Deveron 12 Years Old: Warm and fragrant aromas of toasted grains intermingling with baked apples; a subtle vanilla sweetness and delicate floral notes.
The Deveron 18 Years Old: Smooth and aromatic – rich, creamy vanilla, poached pears, apples, and ripe mango. To taste, sherry infused fruitcake.
The Dewar family's pursuit of whisky perfection continues to this day, and they still produce whisky in a way that people would recognize instantly. In common with most Scotch whisky distilleries, malted Scottish barley to make the whisky is brought to the site, with the old Malting House now home to their beautiful Whisky Lounge and Cask Tasting. This is the ideal backdrop to explain how Dewar's premium blends are 'double-aged', with a secondary resting in oak barrels once the blend is created. The costly process gives an extra smoothness to the final whisky. Now popular in its own right as single malt, Aberfeldy still makes up the heart of the Dewar's blend, contributing its heather honey flavour to America's best-selling Scotch whisky.