Lawrenny Estate- Purely Tasmanian from Australia
25/08/2018
Lawrenny Estate is all about delivering to you the finest quality, premium Tasmanian produce
Lawrenny Estate is located in Tasmania's Central Highlands, just over an hour's picturesque drive through the Derwent Valley, north-west of Hobart.
The history of Lawrenny Estate is as rich as its fertile Derwent Valley paddocks and adjoining pristine waters of the River Derwent.
The story of Lawrenny commenced as early as 1818, established by one of the most colourful characters in the history of Van Diemen's Land, the colonial cattle tycoon, Lt. Edward Lord. At the time comprising of approximately 80,000 acres, Lawrenny Estate became renowned for farming premium cattle and sheep stocks as well as abundant fields of Wheat, Barley and Hops.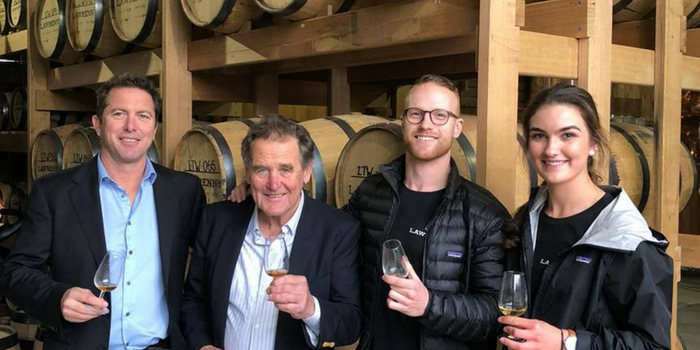 In 1991, the Mace Family took over the once majestic estate. Since purchasing Lawrenny, they have returned the property to its former glory of luscious gardens, fertile pastures and breading Black Angus beef cattle that are among the finest in the world.
VAN DIEMEN'S GIN: Lawrenny embraces all that is pure about Tasmania. Van Diemen's Gin is born from the finest base spirit; infused with a blend of traditional and progressive botanicals; and enriched by the pure waters of the River Derwent.
A moment defined by a wonderfully balanced union of bold Juniper, refined herbal notes and fresh citrus pronounced Van Diemen's Gin.
1818 SETTLERS GIN: Tasmania is a contradiction of nature. Beautiful, yet rugged; a land as untouched as it is unforgiving. To survive this land, their early settlers endured an era defined by both hostility and opportunity. Their distillery strength 1818 Settlers Gin is a tribute to those that withstood adversity—those with strength, persistence, and full of character. It is all that embodies a truly stoic gin by Lawrenny; one for the cocktail connoisseur, when only a premium gin will do.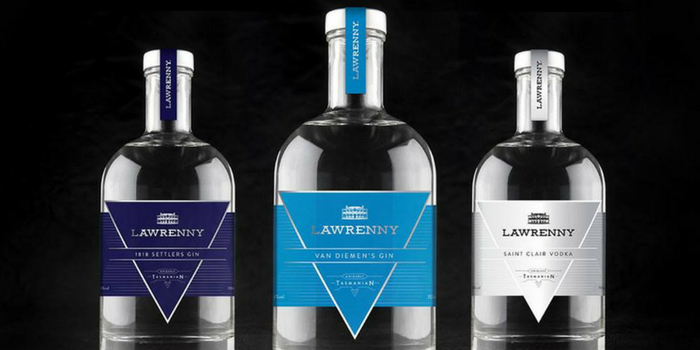 SAINT CLAIR VODKA: The crystal waters of Lake Saint Clair are some of the world's most pure. Swept by wild Antarctic winds, these pristine waters meld gently into the River Derwent, and down through Lawrenny Estate. Infused with small batch distilled botanicals found on the Estate, Saint Clair Vodka is the unadulterated product of Lawrenny – pure, wild and never forgotten.
The Whisky: Their water originates from Lake Saint Clair – the deepest lake in Australia carved out by ice during several glaciations over the last two million years. It then flows into the pristine Derwent River and is directly sourced as it passes through the Estate.
The barley, which is grown, harvested and malted on the estate, will then be mashed and combined with their unique yeast for fermentation and finally distilled in their copper pot stills on Lawrenny Estate. The finest oak barrels will mature the whisky, ready for bottling in 2019. The result will be a pure Single Estate Whisky and one of the finest tasting single malt whiskies on the market.
It's time to enter your brands in the 2023 London Spirits Competition and grow in 2023. The submission deadline is February 22. Enter now and ship your samples.