Nemiroff- Leading Ukraine's 140 Year Old Traditions
13/06/2018
A century and a half old distillery that has gained popularity in 80 countries and in 5 continents
The History
The ancestor of Nemiroff Vodka, the biggest distillery of Podolia in Ukraine, was founded in 1872. Over the century and a half, the company has gained popularity in 80 countries and on 5 continents. People know, love and buy their vodkas all over the world.
From 1920 to 1994 Nemiroff continued to use the expertise and traditions of their predecessors, inventing new technologies and products which led to first sketches of the modern Nemiroff brand to be developed in 1997 and official establishment of the trademark "Nemiroff" took place. The unique recipe of Nemiroff Original was created which started their history of success and popularity both in Ukraine and far beyond its borders.
Nemiroff launched the "Honey Pepper" in 1998, their proprietary's product based on the old Ukrainian traditions. It is their pride, it's a drink that became a hallmark not only of Nemiroff but also of Ukraine. Nemiroff continued its development by creating its own holding structure. It provided them with a stable growth in the future.
In 2009 Nemiroff became a world No.3 vodka brand and signed an agreement with the Government of Belarus to begin the bottling of vodka in 2010. They entered a new era of development - DF & TR (duty-free trade and travel retail) market it became a part of their global strategy. According to IWSR, one of the most trusted portals on alcohol, Nemiroff has the 7th position in the DF & TR market among the top 10 leading brands of vodka in the world.
Modern Manufacturing
Consistent high quality is the basis of the Nemiroff strategy and the key to success in winning leading positions in the global market. They provide all the products with protection against counterfeit — reliable and easy to understand. To keep customer's confidence in their quality, they carefully examine its safety and indexes on laboratory level.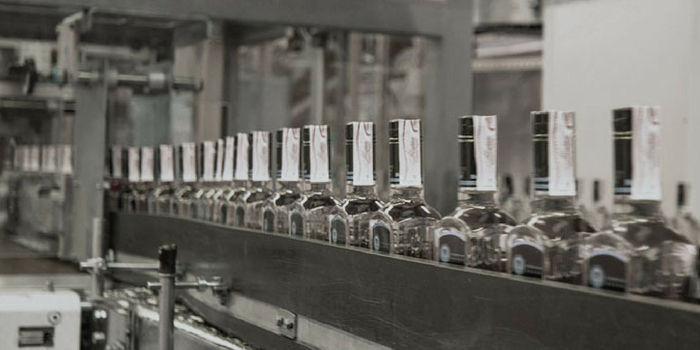 Nemiroff produce their vodka at two factories in the city of Nemyriv, Ukraine. The factories are equipped with the production lines of the German company KRONES, the world leader in food engineering to achieve maximum quality. They store their products in their own 22 thousand square meters warehouse complex area with iron driveways.
The Basis of Nemiroff Vodka
The natural water purity, that defines the taste of vodka, is a unique advantage of Nemiroff. Their artesian water is exceptional in composition. It is filtered by minerals, which are more than 540 million years old, giving it special properties. They draw it from deep sources, which are protected from external influences by a granite slab. This makes the taste of Nemiroff unique and clean.
Nemiroff vodkas received more than 60 prestigious awards in the last 10 years which also included Gold medal in London Spirits Competition 2018 won by their Honey Pepper.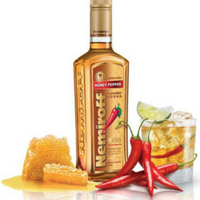 Honey Pepper
Honey and caramel and heart-balsamic aroma are accompanied by light fruity and playful spicy-peppery notes. This drink is rich and varied: abrupt herbal taste is warmed by the burning-sweet wave and leaves a pleasant, slightly bitter aftertaste warmness. "Ukrainian Honey Pepper" is their pride, based on the recipe with more than 600-year history.
They are continuously expanding the taste palette of Nemiroff, improving the old tastes and developing new ones. They adapt their vodka to a variety of countries and their preferences by creating aftertastes which are unique and characteristic only for the market.