Deadline
September 30, 2023
Enter Now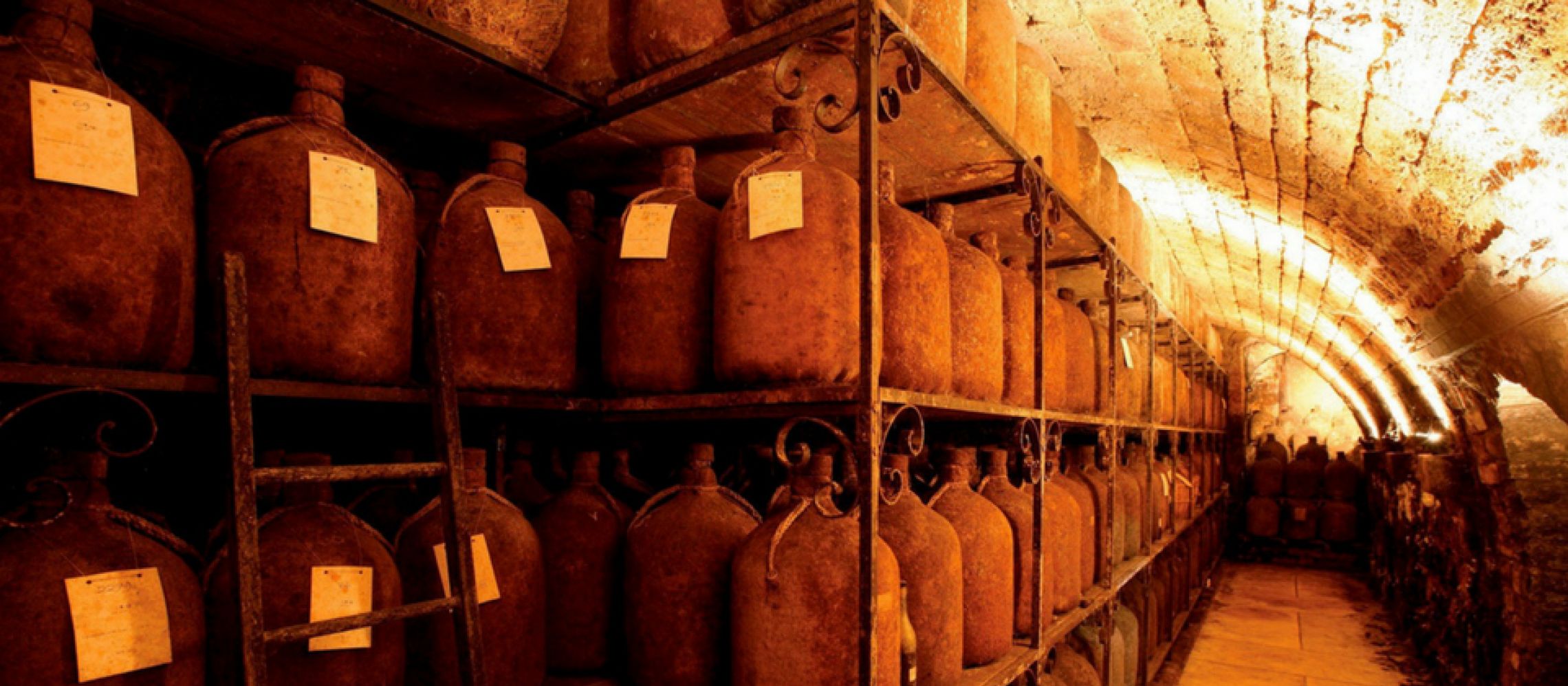 Tesseron Cognac- One Family, One Passion
Push the doors of the Tesseron estate in Châteauneuf-sur-Charente and discover a family treasure: a unique collection of the finest cognacs
This treasure trove dates back to the nineteenth century when Abel Tesseron acquired this property and began his collection of rare and priceless cognacs. A tradition continued by his son and grandson Alfred, who runs the business today and who also owns the prestigious Château Pontet-Canet, a Pauillac Classified Growth in 1855.
Abel Tesseron created his own cognac company in 1905, relying at the time on two separate estates, one situated in the Grande Champagne area (Boneuil) and the other in Petite Champagne (Saint-Surin). He adopted a long term policy of building up stocks of eaux-de-vie, carefully conserved in a twelfth century crypt.
These old and rare treasures, besides achieving a great reputation amongst a small circle of connoisseurs, have always been sought after by the big cognac merchants, assured of the fine quality of the eaux-de-vie they would use to complete their blends. Today, thanks to a continual and ever increasing demand, the company is selling more and more of its cognacs under the Tesseron Cognac name.
LOT N°90 XO OVATION: TESSERON COGNAC Lot N° 90 XO SELECTION owes its freshness and purity to the vivacity of our eaux-de-vies. It displays an especially attractive combination of vigour and complexity, which several ice cubes bring out perfectly – a first encounter with a great cognac.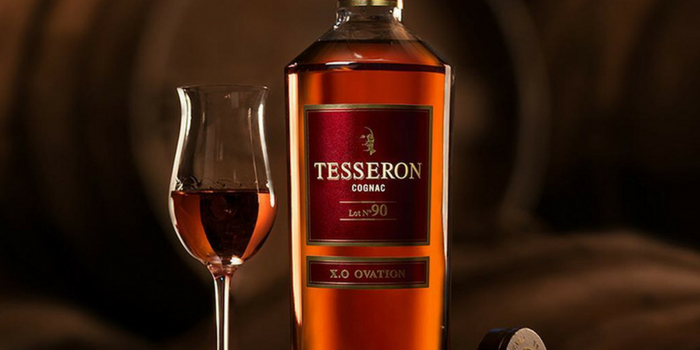 Made from the finest terroirs in Cognac –Grande Champagne, Petite Champagne, Petite Champagne and Fins Bois – Lot n°90's unique character comes from long ageing in oak barrels, which adds richness and complexity.
LOT N°76 XO TRADITION: TESSERON COGNAC LOT N° 76 XO TRADITION is an exceptional blend of reserve stocks of Grande Champagne Cognac, matured to perfection in old casks. Lot n°76 immediately establishes its quality on the nose, which exhibits a wealth of caramelised peaches, almond and candied fruit aromas. This carries on magnificently through to the palate, with rich, delicate flavours of nuts and dried fruits – a wonderful rangeof tasteful sensations.
LOT N°29 XO EXCEPTION: TESSERON COGNAC LOT N°29 EXCEPTION is the rare jewel of the Tesseron collection of Cognacs. A unique blend of legendary Grande Champagne, the cream of our oldest and rarest stocks, lovingly aged for at least three generations. Balancing power and finesse, Exception has a floral bouquet, allied to chocolate and mocha notes. This is complemented by that elusive, ethereal nose which is so typical of only the very best old cognac. This subtle elixir has an extraordinarily long aftertaste, and its lovely amber highlights reflect its very slow ageing – the quintessence of elegance.
LOT N°53 XO PERFECTION: TESSERON COGNAC LOT N° 53 XO PERFECTION is a blend of our most sublime stocks of Grande Champagne Cognac. It has a sumptuous topaz colour with a bouquet of plums, figs, and chocolate on the palate. This Cognac borders on perfection, finesse and complexity complemented by a refreshing lift on the finish.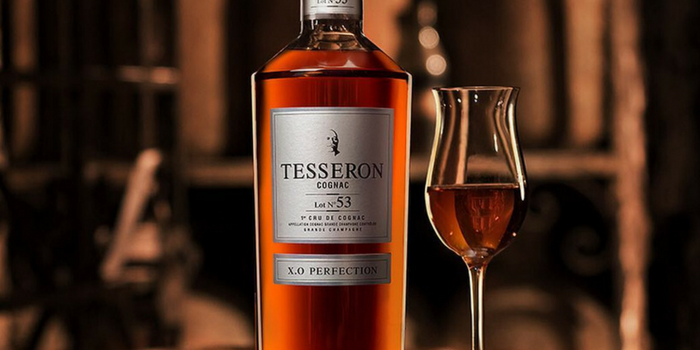 XO PASSION: Over one century and four generations, the Tesseron family have developed a treasury of knowledge, tradition and family secrets to create a collection of exceptional XO cognacs. With this unique heritage as their guide, Alfred and Mélanie Tesseron, the current keepers of the family flame, are driven by a passion and their desire to share it with you. XO PASSION is a unique blend created from the grape variety grown in their vineyards, Ugni Blanc.
EXTRA LÉGENDE: Founded by Abel Tesseron in 1905, Tesseron Cognac has earned a reputation for excellence. Authentic collectors of century-old spirits with rare finesse, the Tesseron family unites perfection gained from traditional experience with a spirit of innovation to create legendary cognacs. EXTRA LÉGENDE is created from a marriage of the finest reserves of Grande Champagne.
TRÉSOR: Created at the end of the 19th century by Abel Tesseron and continually enriched over the passing years, the collection at the Tesseron cognac house is a veritable jewel, unique in the world. These sumptuous stocks of spirits, conserved in a 12th century crypt, give birth to exceptional cognacs. Aged over several generations, this TRÉSOR is a singular piece in the Tesseron Cognac collection, the fruit of a delicate elaboration of rare assemblages.