The Glasgow Distillery- The Dawn of A New Era In Glasgow
29/11/2018
The Glasgow Distillery Company, is re-establishing the metropolitan Scotch Malt Whisky tradition alongside the great whisky regions and bringing Glasgow Malt Whisky back to life
Founded in 2014 and drawing on the pioneering spirit of Scotland's first licensed distillers, The Glasgow Distillery Company takes its name from one of Glasgow's original distilleries. Founded at Dundashill in 1770, the distillery was known, for a time, as The Glasgow Distillery Company and remained active until the beginning of the 20th Century.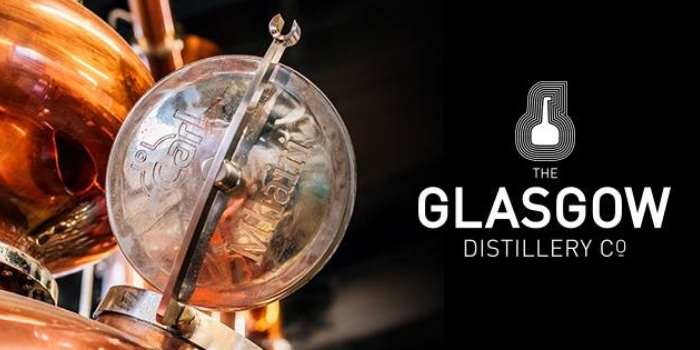 Since establishing the distillery they have invested in the best distilling equipment, sourced the finest ingredients, the finest casks and assembled a team of innovative distillers to deliver a wide variety of handcrafted spirits.
Using traditional methods they have developed a strong portfolio of award winning premium brands and the first casks of their new make spirit are already maturing under the watchful eye of their dedicated team. The distilling 'magic' takes place in special copper stills christened "Annie", "Mhairi" and "Tara" after family members of the three founders.
A founding member of The Scottish Craft Distillers Association, founders Liam Hughes, Mike Hayward and Ian McDougall, hope that the establishment of the first Glasgow Distillery in over 100 years heralds the start of a whole new age of distilling in Glasgow.
1770 GLASGOW SINGLE MALT SCOTCH WHISKY
Crafted by their talented team of young distillers, they are proud to release their first single malt scotch whisky: 1770. Merging tradition with innovation, they wanted to create a single malt that embodied Glasgow – original, distinctive and inventive.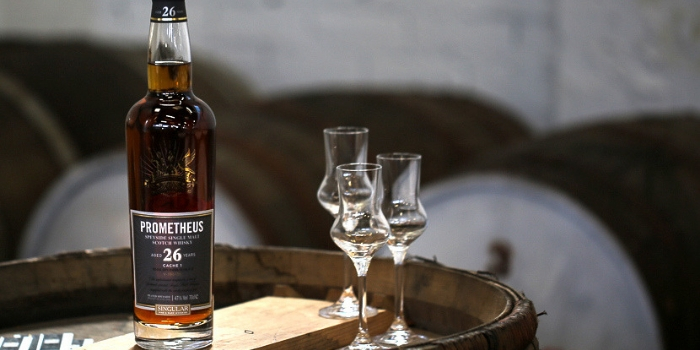 Laid down in first-fill American Oak bourbon casks, 1770 is finished in virgin oak to deliver a full, well rounded flavour.
SPEYSIDE SINGLE MALT PROMETHEUS WHISKY 26 YEAR OLD
A legendary Speyside with the Titanic strength of barley malted by burning peat. A whisky of sublime sophistication and balance, bottled at the peak of its powers.
Satisfyingly long-lasting, creamy and peppery with aromas of roasted nuts, nutmeg and clove entwined with hints of Madagascan vanilla, dark chocolate, rich fruitcake, heather honey, candied fruits and smoke.
MAKAR ORIGINAL DRY GIN
The multi award-winning Makar Original Gin is the first gin to be distilled in the city of Glasgow. Embracing the characteristics of the city itself, Makar is a bold, vibrant, juniper-led gin that derives its name from the ancient Scots word for 'the maker' or craftsman.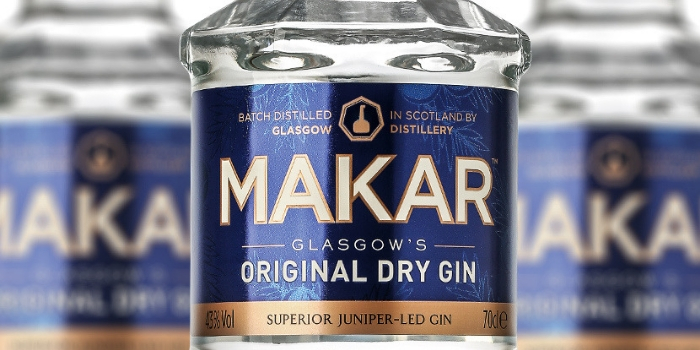 Seven sides to Makar's bottle represent the seven carefully-selected botanicals which perfectly compliment the world's finest Juniper which lies at the heart of Makar. These botanicals are distilled in small batches in their copper still, Annie, to produce a perfectly-balanced juniper-led Gin.
MAKAR OLD TOM GIN
Makar Old Tom Gin is the reinvention of a traditional classic. Old Tom re-creates a sweeter style of gin which in recent times has enjoyed a renaissance after falling out of favour with the gin elite.
Complementing the bold juniper of Makar Original Gin, Old Tom infuses orange peel, almonds and a small injection of honey into its distilling process. The result is an exceptionally well-balanced, complex and rewarding Old Tom Gin, sweeter on the palate than the popular London dry style.
MAKAR CHERRY GIN
Makar Cherry Gin is a delicious fruit addition to the Makar Gin family.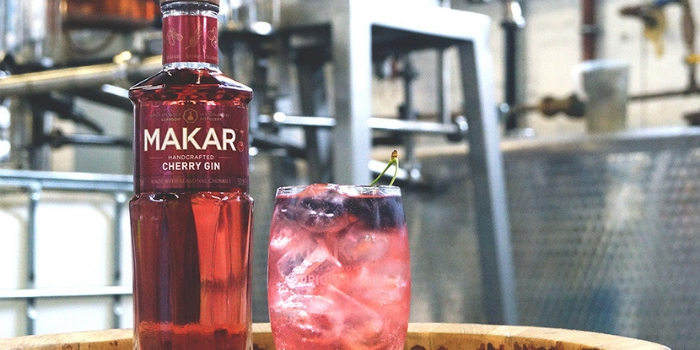 Made by soaking ripe cherries and a few pink peppercorns in Makar Original Dry Gin – before pressing to release maximum flavour – Makar Cherry Gin is perfect with tonic water over ice, or if you're feeling indulgent, mix a Makar Cherry Collins in a tall glass with lemon juice, sugar syrup and soda.
MAKAR OAK AGED GIN
Makar Oak Aged Gin is an award-winning cask matured variant of their MAKAR Original Gin. Matured in tailor-made virgin oak wood casks over 10 weeks, Makar Oak Aged Gin has incredible colour, flavour and a unique smoothness derived from its maturation process.
Maturation adds another layer of complexity to an already complex and bold spirit giving a delicious marriage of their vibrant, juniper-led gin with smoky notes from new European Oak. Soft on the nose, complex and lively on the tongue, with a peppery finish.
MAKAR MULBERRY AGED GIN
Makar Mulberry Aged Gin adds another layer of complexity and uniqueness to their award-winning Makar Original Dry Gin by adding 10 weeks of ageing in bespoke-made 50-litre virgin mulberry wood casks. The result is an incredibly smooth and soft gin, pale to the eye, slightly woody on the nose and sweet on the palette.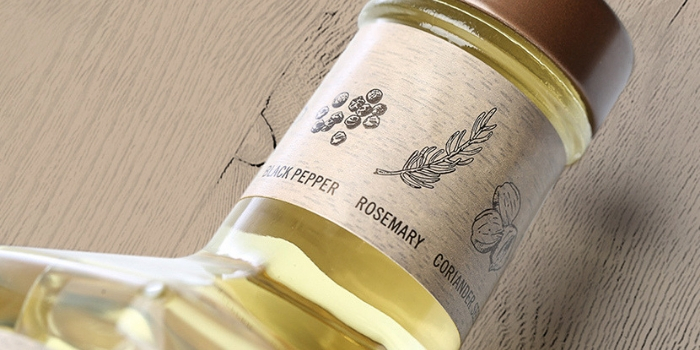 Mulberry Wood adds a hint of lemon, thyme and vanilla and a peppery finish. Try Makar Mulberry Aged Gin as a dry martini with a classic olive garnish or alternatively, combine with a high-quality ginger ale and a wedge of lime.
G52 URBAN CRAFT VODKA
Each batch of this unique, incredibly smooth urban craft vodka is hand made from three different grains – malted barley, wheat and rye in three different stills, and takes up to ten days to make from a "pristine" water source from nearby Loch Katrine.
G52 is a vodka that prides itself on authenticity and clear provenance. It's sensation in cocktails and great over ice with your favourite mixer – we'd recommend Ginger Ale, ice and a slice of lime, or Apple juice and mint.