The Oldest Cognac House in France
09/07/2018
Established in 1643 by a wine merchant, Augier is the oldest, of the cognac Houses
Its history is that of a pioneering House that, has brought to light the wealth of the Cognac region's terroirs and grapes, at a time when the region was discovering the potential of its eaux-de-vie.
Augier Cognac create forthright, characterful cognacs using a traditional method of distillation that shows due regard to the origin of their grapes and terroirs. Keen to safeguard this heritage, they have rededicated Maison Augier to its original calling.
Each of their blends reveals its own distinctive profile. Augier tailor their distillation method to the grapes and terroirs they use, to better accentuate their cognacs' aromas. They modulate the proportion of the fine lees naturally present in the wine in their distillation: either to add power and richness or maintain aromatic subtlety. Currently, they use three different levels; racked fine lees (0-2%) for purity and subtlety, natural fine lees (2-6%) for expressiveness and finesse, and added fine lees (7-15%) for power and structure.
Augier do not chill-filter their eaux-de-vie so that they can preserve their balance and aromatic complexity. They prohibit any additives to preserve the character and purity of their spirits. They do not add caramel and determine the precise alcoholic strength for each of their Cognac to the nearest 0.1% for each of their eaux-de-vie to express more clearly the potential and organoleptic qualities of their blends.
The Cognacs
L'Océanique: L'Océanique is a cognac displaying maritime influences that originate from the Bois Ordinaires terroir on the Island of Oléron. It has an appealing mineral streak and a hint of the sea. The body has a straightforward purity overlaying an appealing minerality. A floral, spiced bouquet bears traces of mild tobacco. This cognac is the product of fine eaux-de-vie from the Bois Ordinaires growth on the Island of Oléron. The blend has a lemon-yellow shade.
At first, the nose displays maritime influences enhanced by subtle notes of mature citrus fruit, such as ripe lemon. On swirling, mineral and marine notes can be detected. The attack is brisk and direct with aromas of a pink-grapefruit peel. A clearly defined mid-palate is followed by a highly floral finish reminiscent of lemon-tree flowers. The final impression is of delicate spices and a hint of mild tobacco.
Le Singulier: Le Singulier is a highly aromatic, expressive cognac due to the gentle exuberance of a rare grape – the Folle Blanche. This cognac is the product of fine eaux-de-vie from the Fine Champagne growth and the highly distinctive Folle Blanche grape. The blend has an attractive copper-yellow shade. The nose is, at first, subtle and precise. On swirling, fruit notes of pear, bush peach and apricot become apparent.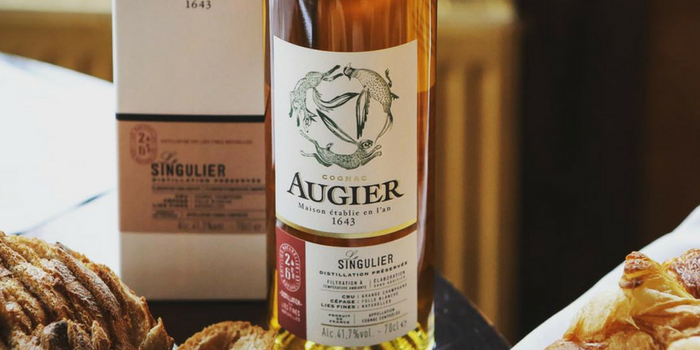 After a brisk, direct attack typical of a spirit free from additives, the body is rounded and subtle on the palate. Intense fruit flavours are balanced by the understated wood aromas in the finish. This is a characterful cognac made from the forgotten Folle Blanche grape, which accounts for less than 1% of the appellation's current plantings.
Le Sauvage: A high proportion of fine wine lees retained for distillation makes Le Sauvage a powerful cognac with good structure. This cognac is the result of blending fine eaux-de-vie from the Petite Champagne growth. It has an attractive golden shade. The nose is at first powerful, a consequence of the spirit being distilled with its lees, and well structured. The attack is brisk and direct on the palate and the body displays complexity with fruit notes of candied apricot.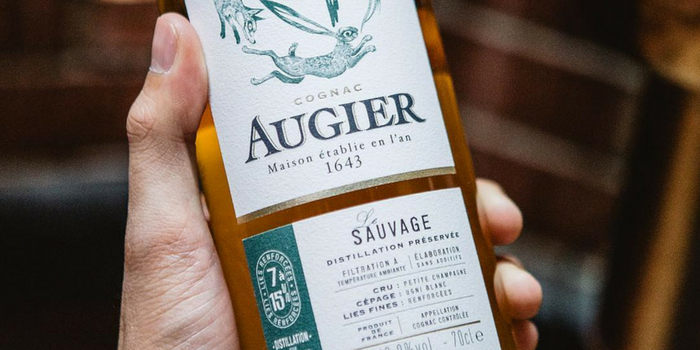 The cognac comes from eaux-de-vie with intense aromas; the long, lightly-spiced finish has vanilla, cinnamon and clove notes. This distinctive, structured and powerful cognac owes its character to the high proportion of fine wine lees included during distillation.
It's time to enter your brands in the 2023 London Spirits Competition and grow in 2023. The submission deadline is February 22. Enter now and ship your samples.