The Small Craft Kingdom Of Fedje, Norway
03/02/2022
With less than 600 inhabitants, this small island of Fedje in Norway has the potential to produce alcoholic beverages of premium quality.
The Feddie Ocean Distillery's flagship label "Nine Sisters'' is inspired from the nine daughters of Jotne Ægir and the goddess Ran who personify the sea and the daughters encapsulate the spirits of waves according to Norse mythology. This theory is also coherent with the investors of the company who are all female. They released the Nine Sisters Ocean Handcrafted Gin in September 2020 and was immediately recognised by critics as a high potential distilling brand. It received the gold medal at the 2021 London Spirits Awards and made a phenomenal impact in the market over a short time.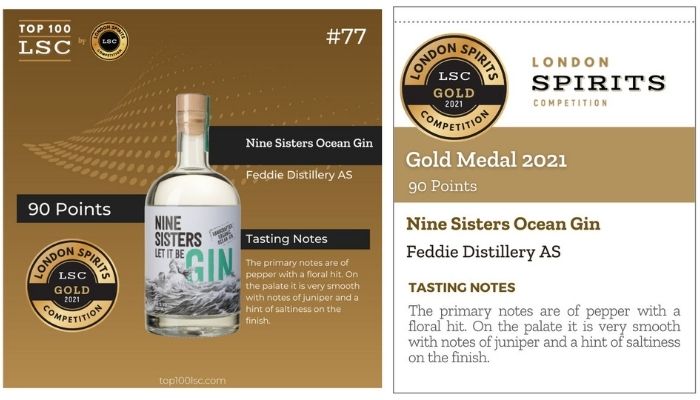 To win at a global level competition is an applaudable achievement, Source: Twitter
Review of Nine Sisters Ocean Gin from the 2021 London Spirits Competition
Points Scored: 90 points
Medal won: Gold medal
Tasting notes: The primary notes are of pepper with a floral hit. On the palate, it is very smooth with notes of juniper and a hint of saltiness on the finish.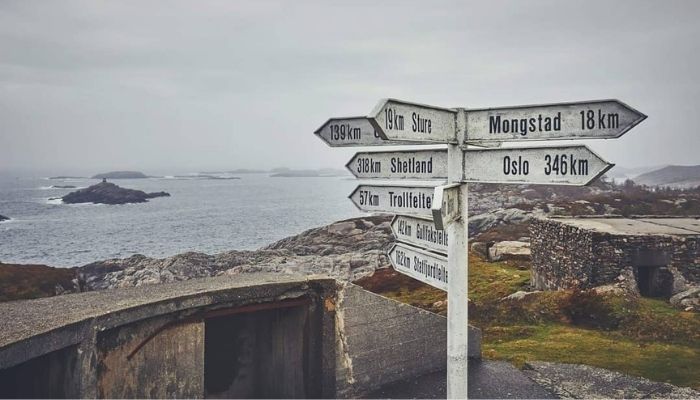 The island is 104 feet above sea level and has only 551 inhabitants, Source: Instagram
Humid climate, clean water, the freshest natural ingredients are all the reasons one would need to set up a distillery here. This exact thought came to 3 friends at a local bar over a glass of whiskey. The Feddie Ocean Distillery had its unofficial Kickstarter at this bar. Anne Koppang, the founder and major shareholder of Feddie is a smart entrepreneur with expertise in finance and business development. She started a restaurant Druen in 1986 with a couple of friends and in 2006, the three ladies started another Italian restaurant, Olivia. Although she has achieved immense success with her businesses, she strives to expand her knowledge base and explore new fields and being a trained sommelier gives her enough credibility to get into the alcohol business. Thus, in 2019, Feddie Ocean Distillery was founded named after the 17th-century name of the island.
[[relatedPurchasesItems-39]]
About The Distillery
The distillery is located in Fredje's harbour and the plant has a capacity of 4000 litres per batch. One of the aspects to look out for is the hybrid mechanism in the distillery which can be used as a traditional "pot still" or the liquid can be distilled through an amplifier that contributes to higher alcohol content.
The company pledges to take a sustainable choice and as a result, all the products coming out of the distillery are verified by Derbio and are 100% ecologically certified. They plan to preserve mother nature at the same time, flaunt it to attract tourists and create a market. For this, they are making moves in collaboration with Todd Saunders, a world-renowned architect, to design a hotel for the tourists visiting the island to adore the natural scenery.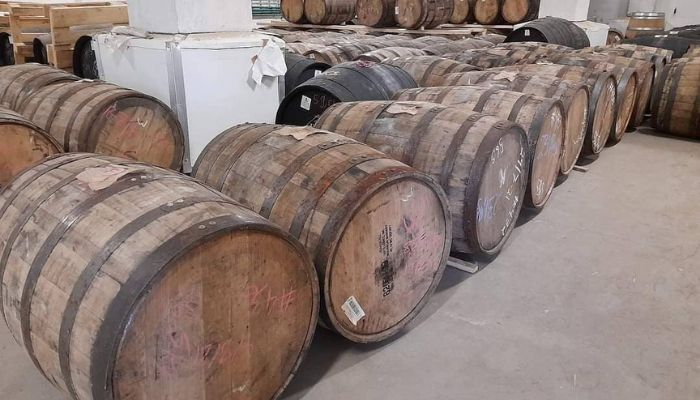 The whiskey will be 100% organic and will release in 2024, Source: Instagram
The future of this emerging brand looks promising because a distillery on the ocean bank can have a niche over any other competitors. After studying and experimenting with a lot of recipes they are preparing to release their first cask of whiskey in 2024. Close proximity to Scotland will help them a lot to channelise their targeted market and their main aim is to reach India with their Whiskey. As India is the worlds' largest consumer of Whiskey, such whiskey made in an unorthodox region would make the whiskey connoisseur scratch their heads.
Article written by Arjun Moghe, Beverage Trade Network
Header Image Source: Feddie Ocean Distillery
Enter your brands now to save with early bird pricing and ship your samples later. Give a boost to your brand globally.