2023 Registration
London,uk
March 22, 23 & 24
Closed

Wealth Solutions releases 'oldest' Tomatin whisky
Collector's club Wealth Solutions has released just 88 bottles of a 50-year-old Tomatin single malt Scotch – the "oldest Tomatin whisky in history"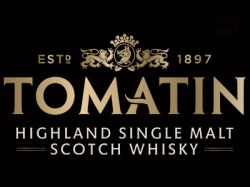 Tomatin 50 Year Old Black was first filled into ex-Sherry casks in 1967 and has been bottled at cask strength (46% abv), without chill-filtration or caramel coloring.
The expression is packaged in a decorative decanter, which comes in a wooden box with a book by author Martine Nouet.
The book gives information about the Tomatin Distillery, the whisky itself, as well as tasting notes from Nouet and food pairing suggestions.
Stephen Bremner, sales director at Tomatin, said: "It is the oldest whisky we currently have in our warehouses and one which will certainly be enjoyed by those who manage to acquire a bottle."
Previous releases from Wealth Solutions include a fountain pen containing the world's "oldest" Cognac, and a watch encased with the "oldest rum in the world".
Back in February this year, Highland Scotch whisky producer Tomatin completed its Five Virtues series with the launch of Metal and Water.
Read more at source: The Spirits Business