Best Vodka Brands that You Should Definitely Try Before 2018 Ends
18/08/2018
Know about some of the vodka brands that are best in terms of drinkability, quality, value and packaging and try them before 2018 Ends.
Irrefutably, Vodka's popularity has grown a lot in the world. Be it a bar or restaurant, retail store or a shopping mall, a classic vodka cocktail's presence has occupied every place. This pervasiveness of vodka is contributed by its nature – it does not have an ample flavour profile, hence, mixes well with many drinks. Due to the miniature difference between the tastes of two brands of vodka, the buyer does not have to be confused if the one brand they want is not available at the place.
Find below a list of such marvellous Vodka Brands that you should definitely try before 2018 ends.
Hop Vodka | Drinklab Inc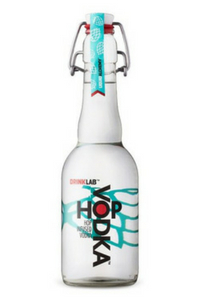 The unique spirits of Drinklab Inc are distilled in small batches which sustain constant quality control checks at every stage of production. Made precisely, this Hop Vodka is an award-winning bottle that brings together the lovers of vodka and gin by pairing the genuine taste of excellent vodka with delicious botanicals like gin. The Drinklab Hop Vodka is born from the highest quality Peaches and Cream corn. These Peaches are sourced locally and the Cream corn sourced is grown in Chatham, Ontario. By using a traditional hand-crafted method, this Hop Vodka is distilled five times and blended with pure water in small batches. It is smooth, creamy and a little sweet, with unique hoppy fragrances and flavours that display the notes of citrus zest and pine.
Country: Canada
Awards in 2018 LSC – The Best In Show By Country, Gold Medal
Gustav Dill Vodka | Lignell & Piispanen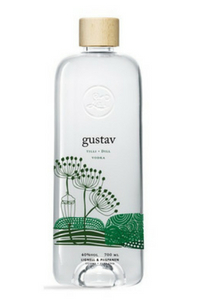 Gustav Dill Vodka, created in Kuopio, has the mystery that lies in its aroma distillation. This vodka speaks for the 160-year-old history of the art and traditions at Lignell and Piispanen. Enjoy this vodka with a highball glass and ice cubes by adding tonic water in it and garnishing it with rose peppers and fresh basil leaves.
Country: Finland
Awards in 2018 LSC – Silver Medal
Vodquila | Vodquila LLC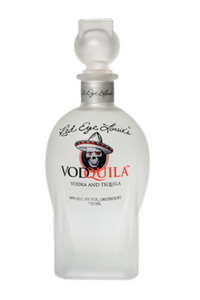 Vodquila LLC boasts of having vodka that is so unique and marvellous that, when it is in front of you, you don't have to choose or compromise. Vodquila is a perfect blend of smooth vodka and the right amount of tequila which incites both of your refined and wild sides.
Country: United States
Awards in 2018 LSC - Silver Medal
Zubrowka Bison Grass | Roust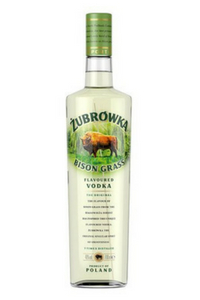 Zubrowka Bison Grass was introduced in the 15th century. It is the world-famous Polish Vodka brand with over 500 years of tradition and experiences. The phenomenal and natural character of this brand of Roust is highlighted by a bison grass blade put in every bottle. This blade is hand-picked and dried under natural conditions. This exceptionality makes Zubrowka popular in more than 80 global markets.
Country: Poland
Awards in 2018 LSC - Silver Medal
Gustav Blueberry Vodka | Lignell & Piispanen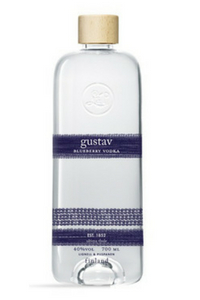 Gustav Blueberry Vodka is made by refining the artisan skills that the predecessors of Lignell and Piispanen – Gustav Ranin, set about making vodka with the exactitude of an artisan. The strong aromatic range of this is imposing both as schnapps and an after-dinner drink. Hints of genuine Arctic blueberry enrich the taste of this vodka.
Country: Finland
Awards in 2018 LSC - Silver Medal
Oxford Rye Vodka | The Oxford Artisan Distillery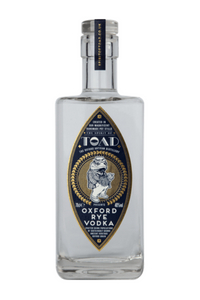 Oxford Rye Vodka is the first release of The Oxford Artisan Distillery. It was distilled in two handmade, purpose-built stills, Nautilus and Nemo. This rich and full vodka is clear and bright. Notes of black pepper and rye bread followed by a sensation of vanilla essence make the test better and better as you sip more of this vodka.
Country: United Kingdom
Awards in 2018 LSC – Bronze Medal
Spiced Vodka | Jaan Inc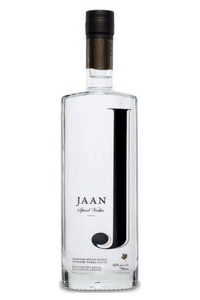 Spiced Vodka is distilled five times and inculcated with exotic spices, clementine, lemongrass, and ginseng. This beautifully balanced vodka is flexible to mingle with many drinks and is able to change the way you think of vodka.
Country: Canada
Awards in 2018 LSC - Bronze Medal
Saint Clair Vodka | Lawrenny Estate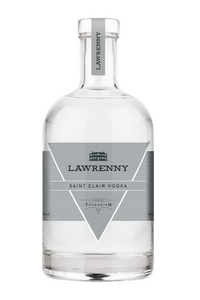 Saint Clair Vodka is the unsullied product of Lawrenny Estate. Small batch distilled botanicals from this estate are infused in this vodka.
Country: Australia
Awards in 2018 LSC - Bronze Medal
Organic Vodka | BioSpirits BV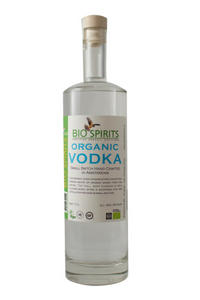 This Organic Vodka using a traditional Russian recipe of organic wheat, yeast and water. Five times distillation in small batches is the reason behind this vodka's full and soft flavour.
Country: Netherlands Antilles
Awards in 2018 LSC - Bronze Medal
Nemiroff Honey Pepper | LVN Limited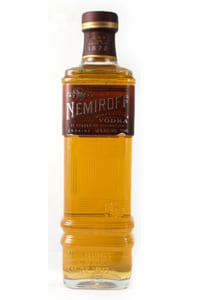 Nemiroff is an award-winning brand of high-quality alcohol and one of the very few leaders of the global alcohol industry. The exceptional formula, pure water and natural ingredients mix well to make exceptional alcohol. Honey Pepper is an award-winning vodka brand of this company, available in 1L, 0.7L, 0.5L and 0.37L bottles with 40% alcohol content. Its nose is full of honey, caramel and heart-balsamic aromas with fruity and spicy peppery notes. It has a herbal taste warmed by a burning-sweet wave which leaves a little bitter aftertaste on the palate.
Country: Ukraine
Awards in 2018 LSC – LSC Gold 2018, Vodka of the Year
Puranique Vodka | Global Spirits LLC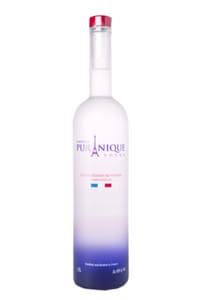 Puranique Vodka is made from Fine French wheat. It is distilled nine times before filtering which creates a bold and subtle smooth finish. The exceptional taste of Puranique Vodka is derived from the fairly consistent weather and rich soil with minerals.
Country: France
Awards in 2018 LSC – Best in Show by Country Category, LSC Silver 2018
Sash & Fritz – Der Deutsche Wodka | Sash & Fritz GmbH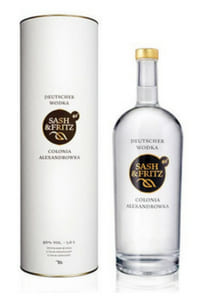 Deutsche Wodka is a German Vodka mixed with Russian traditions and German precision and perfection. Only thoughtfully selected ingredients such as German wheat and clear spring water from the Ore Mountains are used in this top quality vodka. No unnecessary processes are carried out in the production process. It is distilled and filtered five times to guarantee the pure and unique flavour of Sash & Fritz.
Country: Germany
Awards in 2018 LSC – LSC Silver 2018
Gustav Arctic Vodka | Lignell & Piispanen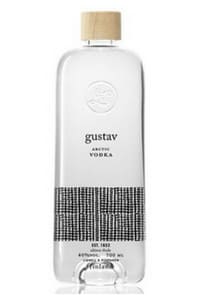 Gustav Arctic is premium vodka from Lignell & Piispanen. Only high-quality wheat from regions is used for the production. This wheat is carefully fermented and then distilled several times. It is delicate vodka with mellow aromas and mild and dry in taste.
Country: Finland
Awards in 2018 LSC – LSC Bronze 2018
Zubrowka Biala | Roust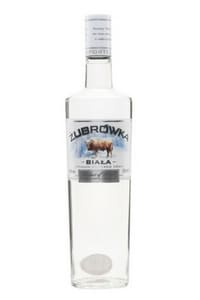 The unbelievable purity of Zubrowka Biala comes from the snowy forest of Bialowieza. It is one of the coldest and untouched places in Poland. This authentic Polish vodka is made from high-quality winter rye. The ultimate sweetness of Zubrowka Biala is due to its 7 times distillation and platinum filtration.
Country: Poland
Awards in 2018 LSC – LSC Bronze 2018
Bonus
Top 10 Recommendations for Vodka and Food Pairing
- Vodka with Caviar
- Vodka with Steak
- Vodka with German and Polish Style Sausages
- Vodka with Dried or Smoked Beef
- Vodka and Russian Salad
- Vodka with Goat Cheese
- Vodka with Pickles
- Vodka and Rye Breads
- Vodka with salted or marinated Mushrooms
- Vodka and Smoked Salmon