Deadline
September 30, 2023
Enter Now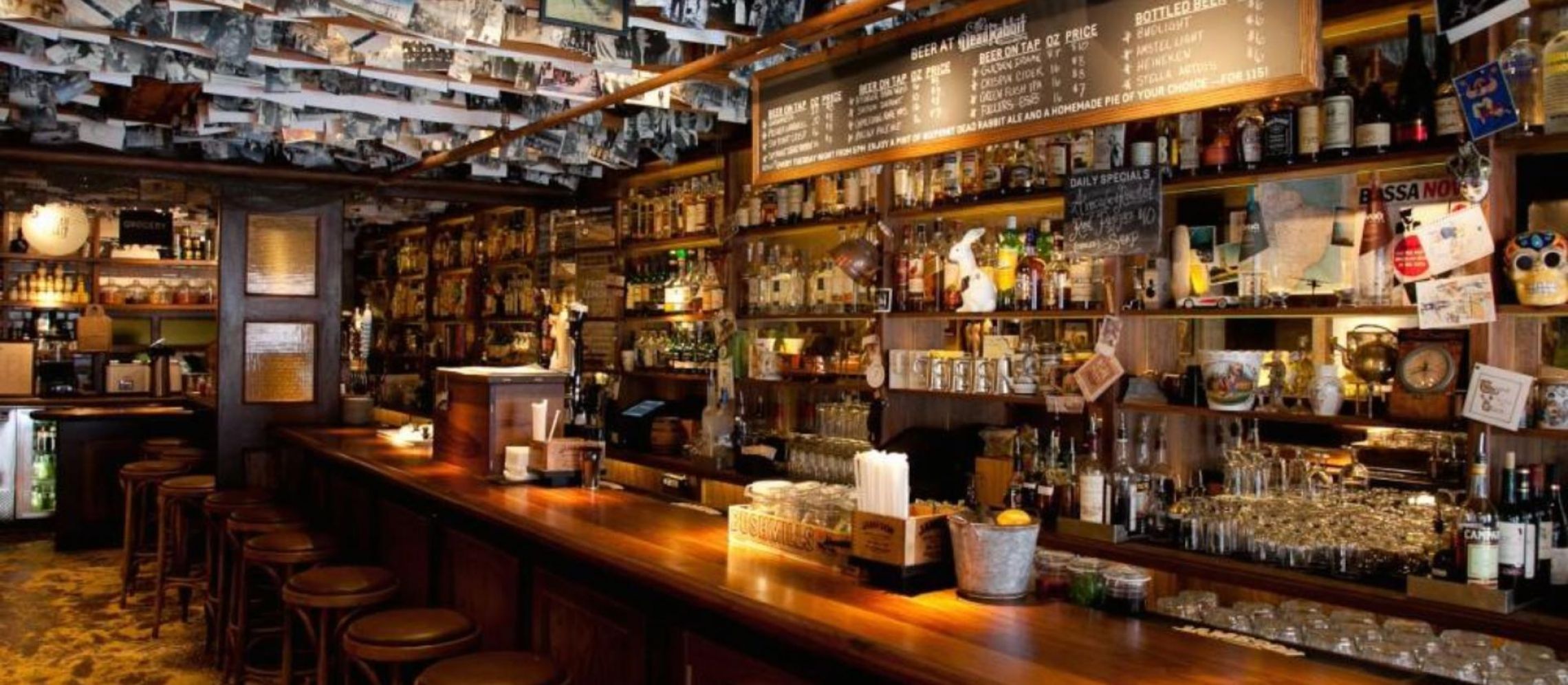 Top 10 bars in Shoreditch With the Coolest Vibe
Shoreditch is a buzzing neighborhood with opulent clubs and bars everyone wants to visit. Let's look at the top 10 bars in Shoreditch to start your night.
Shoreditch, the East London hub, has seen legendary growth in its bar culture over the last fifteen years. There are eclectic bars, clubs, and fine dining establishments where young and old socialize.
Today we list below some of the top cocktail bars in the world- bars with outlandish interior design and elegant atmospheres. Why not kick off your evening at one of these top-notch Shoreditch pubs listed below? Here are the top bars in Shoreditch:
Old Street Records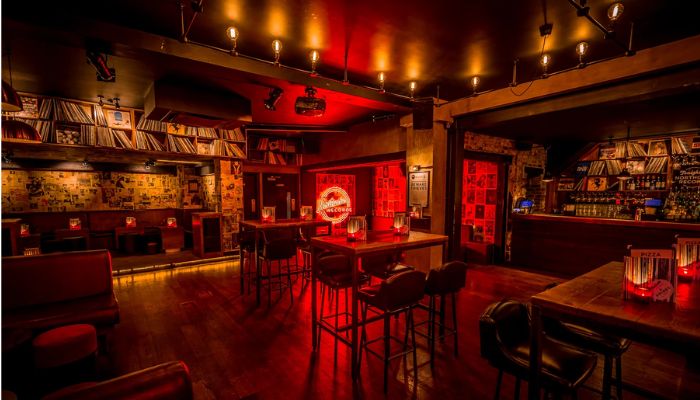 Image Source: Old Street Records
Old Street Records will make you happy for various reasons, namely because they have a fantastic 2-4-1 promotion on their cocktails from 5-8 pm every day. Every day between 5 and 8 pm, cocktails are $2. Great, isn't it? But happy hour service can resemble a marathon when the finish line seems tantalizingly close.
Additionally, it's a terrific location for pizza and late-night revelry. House drinks cost less than ten pounds. Also, frequent DJ sets and live music events keep you dancing. The music is amazing, the ambiance is lively, and the mixologists are quick. This place is not the one for a cozy date, but great for a group of friends to chill with.
Callooh Callay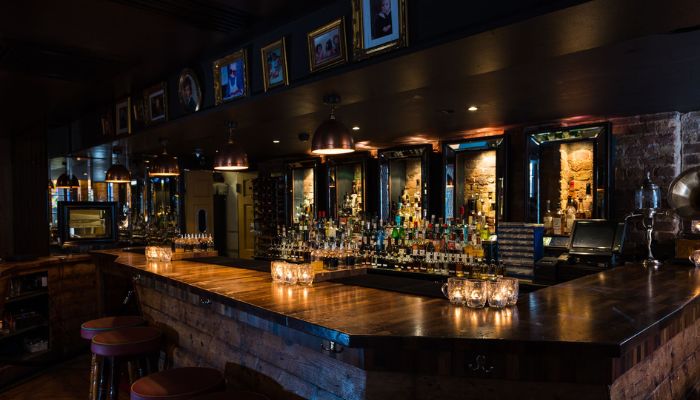 Image Source: Callooh Callay
When it opened in 2008, Callooh Callay was one of Shoreditch's first reputable cocktail bars. It is still flying that flag now, more than a decade later! They are listed in Drinks International's list of the world's 50 greatest bars four times. The bar offers a variety of cocktail masterclasses with skilled bartenders.
We'll like to confess that we enjoy a good design gimmick- whoever thought of using a wardrobe door a-la-Narnia to connect Callooh Callay's front bar, rear bar, and the somewhat clandestine Jubjub Bar was extremely brilliant. The latter is exclusively available to members. The only need for membership is a love of cocktails. Callooh Callay is a great place to satiate your craving for a few cocktails, even if you cannot make your way into the members' section.
Nightjar Shoreditch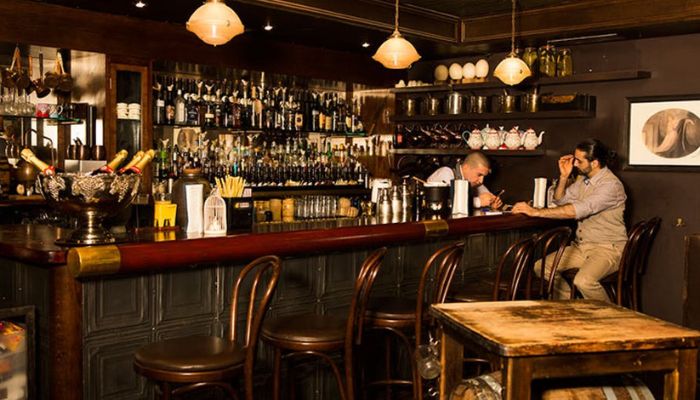 Image Source: Nightjar
The highly successful Nightjar is waiting underground in its darkly lighted splendor, hidden between some ordinary double wooden doors. This stylish speakeasy-style establishment draws inspiration worldwide. It has a limitless menu of cocktails divided into pre-prohibition, prohibition, and post-war categories. Nightjar is regarded as one of the top cocktail bars in Shoreditch and throughout the entire city.
A selection of "Nightjar Signatures" include beverages with titles like "Tickle my Fancy," "London Mule," and "Name of the Samurai." Although it's a tad crowded, and you will have difficulty getting in without a reservation, the cocktails are excellent. Nightjar has a fantastic sibling pub named Oriole in Farringdon, which you can enter without making reservations.
Happiness Forgets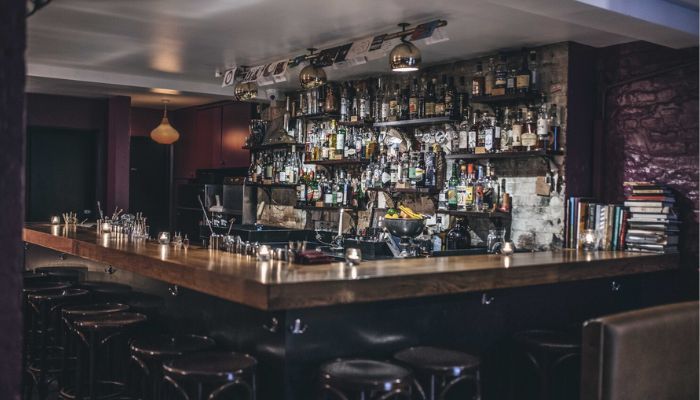 Image Source: Happiness Forgets
The speakeasy-style Happiness Forgets live by the motto "Great drinks, no wallies". The notoriety of this modest tavern in Hoxton Square is quite well-known. This trendy Shoreditch bar consistently makes the list of the World's 50 Best Bars and even made it into the top ten in 2016. They also just established a sibling bar called "Everafter" nearby.
It isn't easy to find a place at the bar, much less a seat, but the cocktails here are worth the effort. You won't worry that it's small, crowded, or the service isn't quick because the cocktails are excellent. Their intriguing drinks menu includes Spruce & Root (gin, sherry, beetroot eau de vie, gentian, and pine cordial) & the Underdog (cachaca, chestnut, Americano rosa, passion fruit, and lime).
TT Liquor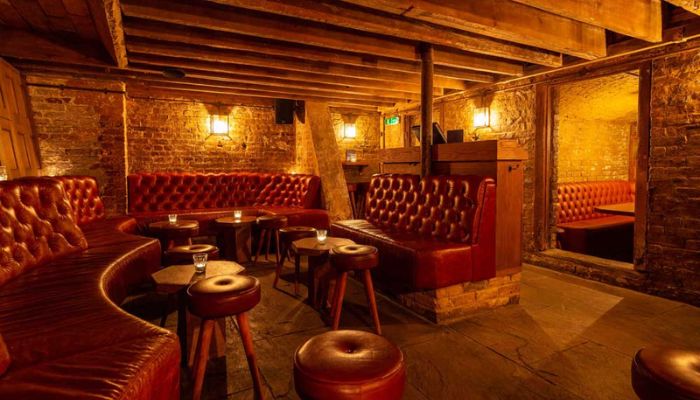 Image Source: TT Liquor Bar
Nobody likes to spend time in prison, but what if we told you that you could come and go as you choose and consume however much alcohol you want? An old Victorian police station on Kingsland Road has been transformed into TT Liquor. It is a three-story refuge devoted to fine liquor and some seriously outstanding cocktails.
If you were passing by, you might mistake it for a modest, old booze store. But once you are inside, you will get a touch of history and a tonne of fun at TT Liquor. The cocktail bar is located in the cellar, and in the front is a booze store. On the cocktail menu, you can find a somewhat sarcastic "Do You Even Shoreditch", "The Article Fifty", which contains rum, amaretto, coffee, cocoa, hazelnuts, espresso; and the "Beagle".
The Cocktail Trading Co.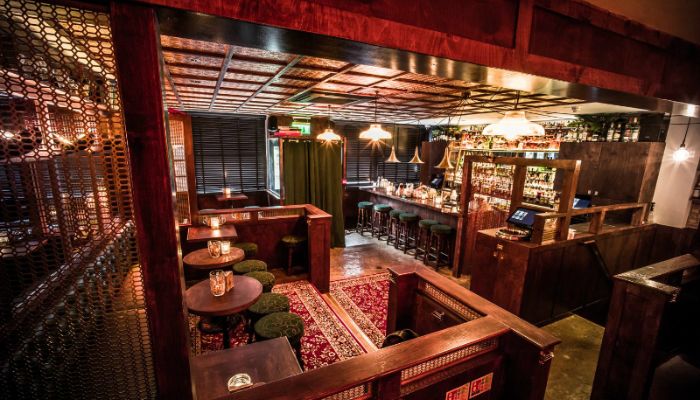 Image Source: TheCocktailTradingco
The Cocktail Trading Co. is an award-winning bar known for serving some of London's wackiest cocktails, which are total 'Instagrammable' and have an effortlessly hip ambiance. Drinks served in conch shells, hot air balloons, and an Adonis bottle are just a few examples; there are many more.
[[relatedPurchasesItems-39]]
If this doesn't excite you, think of the food served in a carton topped with a layer of crispy noodles. It sounds gimmicky, a cherry on the cake because the drinks are so fantastic. The place is always crowded but not so busy that you can't find a place to sit and serve utterly odd cocktails that work.
Nikki's Bar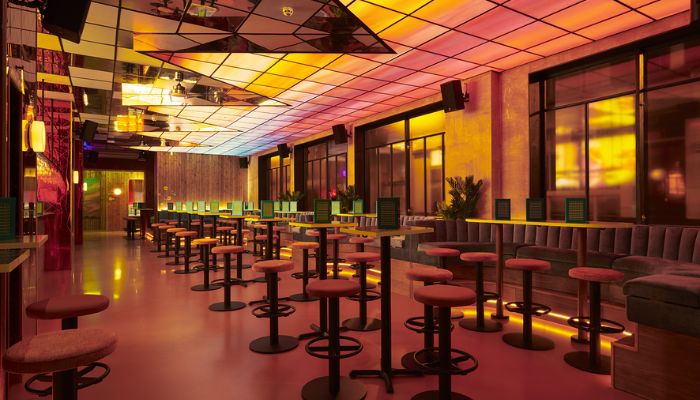 Image Source: Nikki's Bar
Nikki's bar is not the place to go if you want a quiet drink. But if you want to party, you should head straight to this unique Shoreditch bar. You're sure to discover the ideal drink because they have entire pages of their menu devoted to vodka, whiskey, and tequila cocktails.
Drinks like "Neverland", which is made with melon-liqueur, and the "Blackberry Tangle", a concoction of southern comfort, ginger, blackberries, and soda, are some of the most adored cocktails. It was inspired by "the nightmare girlfriend your parents warned you about".
Nikki's promises an outrageously trashy décor filled with color, drawing kitschy inspiration from Quentin Tarantino and other sources. Additionally, a bed is being placed in the center of the bar, solely to relax. Sounds cool, right?
Mikkeller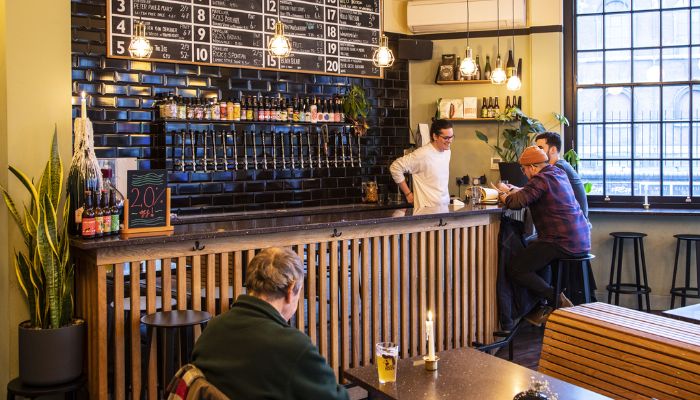 Image Source: Time Out
Unbelievably, pop singer Rick Astley owns a portion of this bar. Astley founded Mikkeller Bar, with Mikkel Bjergsø. Despite having numerous bars scattered throughout Copenhagen, New York, and San Diego, this is Mikkeller's first one in the UK. The interiors are pleasantly Danish, with lots of wood and vibrant colors.
The pub has a distinct flair and has a hipster vibe without being cringe-inducing. There are some truly interesting selections for drinks. Take the blackcurrant brew offering, for instance.
Bull in a China Shop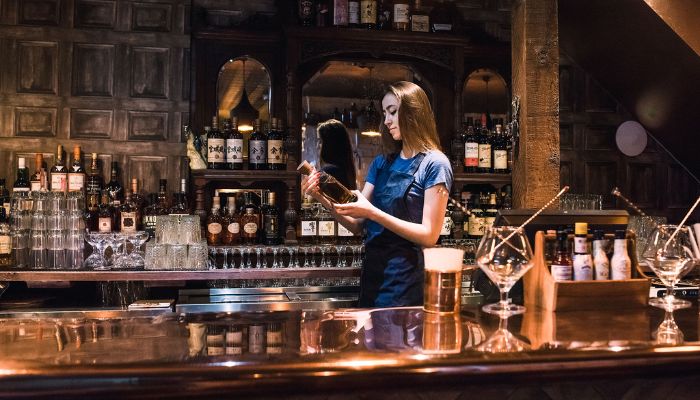 Image Source: Bullinachinashop.London
Over 100 Japanese and Scotch whiskies are available at Bull in a China Shop, which boasts of having something even for the adamant whisky skeptics. They also have an outstanding selection of specialty drinks, such as the Old Fashioned with chamomile and charcoal.
A few glasses of traditional Japanese whisky go great with the popcorn chicken, and the bartenders are experts at matching you with the right spirit. The eccentric décor will sweep you off your feet. Cocktails creatively combine several whiskies, from the creamy, smooth taste of Nikka to the peaty flavors of Islay drams.
Duo Shoreditch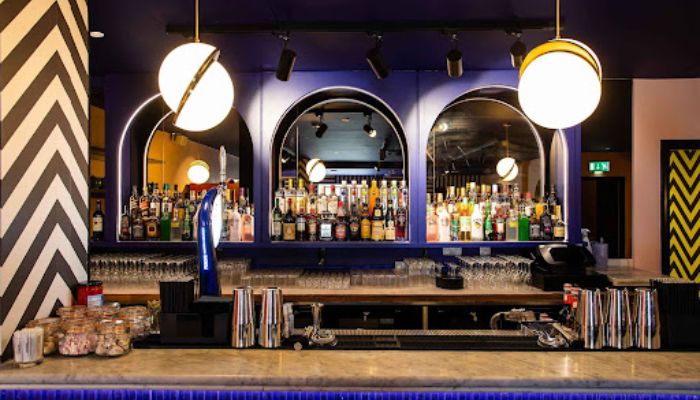 Image Source: DUO London
When you're in Shoreditch, you should stop by DUO Shoreditch, renowned for its inventive selection of cocktails and chic atmosphere. They offer endless brunches with prosecco, extra waffles, and "Made in Manhattan" afternoon teas, which are worth tasting.
There are also a variety of pastel-colored backdrops that are ideal for your Instagram photos. From Sunday through Thursday, this swanky small place also offers a three-hour happy hour; on Tuesdays, cocktails are five dollars and are available, in the words of Lionel Richie, "all night long".
Article by: Vidisha Dewan, Beverage Trade Network
Header Image Source: WineBags
The London Spirits Competition is now open for submissions. Register your spirits today to save BIG on super early bird pricing. Ship your samples later.