Pubs in Soho You Should Definitely Visit
27/08/2019
The London Spirits Competition 2018 brings to you a list of 5 more Pubs of Soho that you should definitely visit.
In the previous blog about Soho Pubs, we talked about White Horse, Shakespeare's Head, The Shaston Arms, The Old Coffee House and The Sun & 13 Cantons. There are more 43 pubs in Soho.
The London Spirits Competition 2018 has fetched the list of pubs in Soho. Pubs presented below are the ones from the list. You should definitely visit them if you ever plan to go to Soho.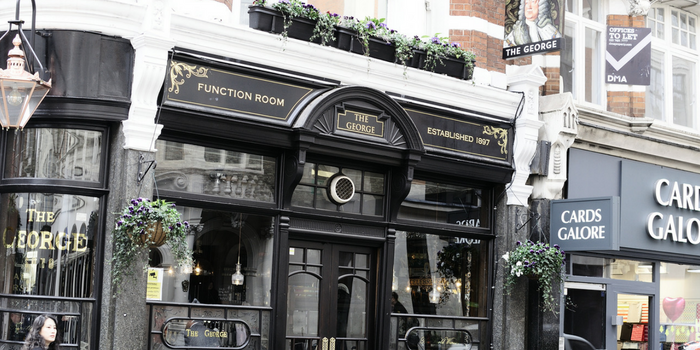 The George is situated at D'Arblay Street, W1F 8DG. It was built in 1727. There are plenty great pubs in Soho but visiting The George gives you a special feel with its warm welcome, traditional feel and historic features. You will find excellent range of ales, lagers, wines and bottled beer of all tastes. Their rustic flatbread pizzas satisfy even the most discriminating foodie.
Address: 1 D'Arblay St, Soho, London W1F 8DG, UK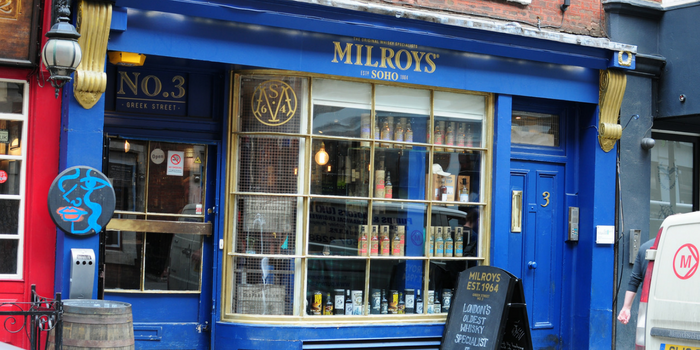 Milroys was established by John Milroy in 1964. John began his career at Kettners Wine Shop but soon left despite of an attractive offer to stay. He, then, started his own wine shop just up the road at 3 Greek Street where it still remains today. They have over 200 whiskeys on the bar showcasing the best of what they have in the shop. They have Scotch from Highlands, Lowlands, Speyside, Islands and Campbeltown. They also have Bourbon and Rye Whiskey from the United States.
[[relatedPurchasesItems-39]]
Address: 3 Greek St, Soho, London W1D 4NX, UK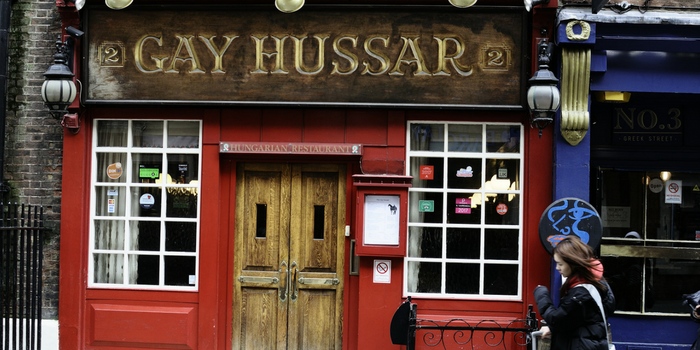 The Gay Hussar serves national specialties and the finest Hungarian wines since 50 years. It is located at 2 Greek Street. It has unique décor and intimate environment. Its wine list is huge offering Sparkling wine, Hungarian white wines, Hungarian rose wines, Hungarian red wines, Tokaji, Hungarian Liquers, and Champagne.
Address: 2 Greek St, Soho, London W1D 4NB, UK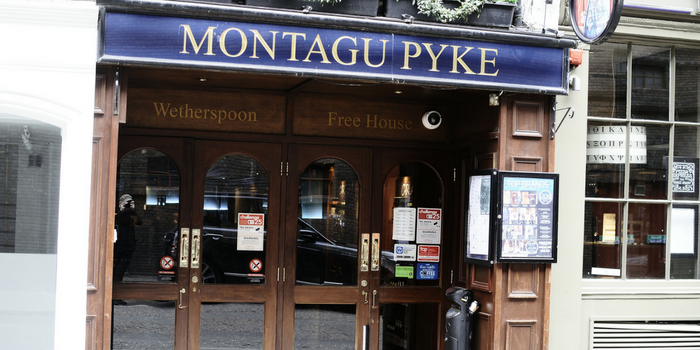 Montagu Pyke was established in 1911 by the pioneer cinema entrepreneur Montagu Pyke. It was known as Talter for many years. This pub serves 3 beers, Courage Best Bitter, Greene King Abbot and Greene King IPA.
Address: 105-107 Charing Cross Rd, Soho, London WC2H 0BP, UK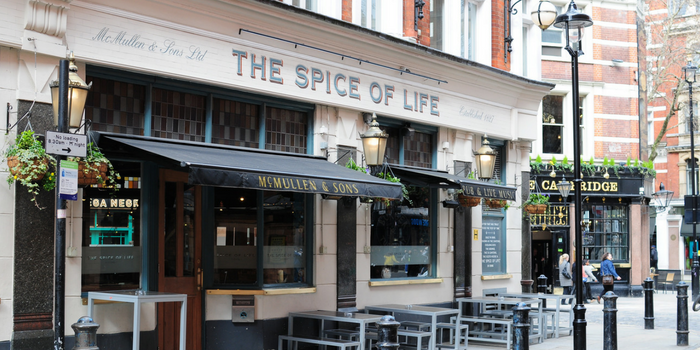 The Spice of Life was built in 1750. It has survived two world wars. Previously it was known as the Cantons. It offers delicious food from breakfast to lunch, brunch and Special Sunday menus. It also offers exciting range of White wines, Cocktails, Red wines, Bottle beer and Cider, Rose wines, Spirits, Sparkling wines, Draught beers and Liqueurs.
Address: 6 Moor St, Soho, London W1D 5NA, UK
See more:
Enter your brands now to save with early bird pricing and ship your samples later. Give a boost to your brand globally.