Picking a Good Starter Bourbon
02/10/2018
If You are Looking to Get Started with Bourbon Whiskey but Confused which Brand or Style to Try, Here is the Guide.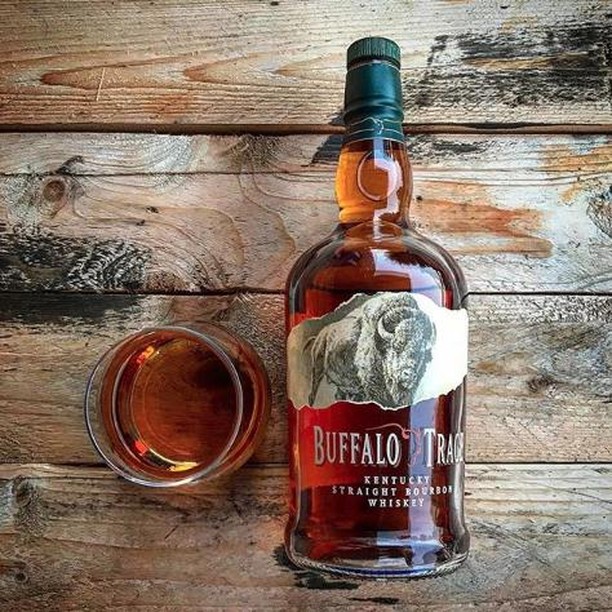 With the growing popularity of bourbon whiskey, more consumers than ever before are looking for ways to get started with bourbon. But which brands or styles should they try? And how is getting started with bourbon different than getting started with other types of whiskies? Using the tips below, you'll be able to pick a good starter bourbon.
Look for Tastings and Flights to get Started
Many people get started with bourbon when they receive a bottle as a gift, usually around the winter holidays. But if you don't expect to find a bottle of Maker's Mark or Basil Hayden's under the holiday tree this year, then you'll need to take a more proactive approach to try bourbon. One popular way to get started is to keep an eye out for local whiskey tastings in your area, with many of them organized by popular bars and restaurants. One highlight of these tastings is the chance to experiment with high-end, super-premium bourbons without the same cost commitment as buying a bottle of $50 bourbon from the top shelf. Often, tastings include a "surprise" super-premium bourbon tasting at the end, which is a great way to see how differences in price impact the overall flavour and taste profile of the bourbon.
Another option is to experiment with whiskey flights, which are simply groups of whiskies that are assembled together for people to try as part of a single sitting. Similar to wine flights, these whiskey flights are designed to introduce people to different regions and styles so that it is easier to come to your own conclusions about which ones to try. The only caveat about whiskey flights is that they are usually organized by restaurants, and not by the local liquor store, so they involve much more of a commitment on your part.
Don't go Top Shelf at the Outset
There is a natural inclination that many people have to reach for the "good stuff" first. This, of course, implies plunking down at least $40 for a bottle of bourbon that friends, colleagues, and others have told you is the "very best." There's just one problem with that approach, however: you might not like the super-premium bourbon at first because it is not nearly as approachable as lower-priced bourbons. Many of the priciest bourbons, too, are relatively obscure and may be harder to find the next time you decide to buy a bottle. While there is a certain thrill to "discovering" a new bourbon, it's not nearly as thrilling to have to hunt for that bourbon every time you would like to buy it!
As a rule of thumb, a "reasonably priced" bourbon will set you back approximately $20 o $40 per bottle. The lower end of this price range is what most people are willing to risk on something new. Plus, this lower pricing encourages follow-up on the part of the consumer. In other words, if given a choice between a $15 bottle of wine and a $20 bottle of bourbon, it's not hard to convince a consumer to pay $20 for a bottle of bourbon. Unlike a bottle of wine, which usually is consumed in a single night, a bottle of bourbon can sit on your shelf for months.
Keep Things Simple
With all the different craft bourbon distillers entering the marketplace, the race is on to market these bourbons to consumers. As a result, some bourbons are trying to distinguish themselves with exotic new flavours or with a much higher percentage of ABV (i.e. higher proof). But whiskey experts advise keeping it simple at the outset. The best starter flavour should be smooth and balanced, not too sweet and not too smoky. Skip the exotic flavours until you are convinced that you really love bourbon. If there is a description of flavours on the bottle of bourbon, look for terms like "vanilla" or "caramel" – these tend to be much more approachable for a good starter bourbon.
Moreover, it's actually better to opt for lower proof bourbon that will not deliver as much "burn" as a higher proof alcohol. A good rule to follow is that a starter bourbon should be 90 proof (45% ABV) or lower. This is enough alcohol to give the bourbon a strong flavour, but not so much as to overpower all the other elements of the flavour profile. A good example of a 90-proof bourbon for beginners is Eagle Rare. This is a 10-year-old single barrel bourbon from Buffalo Trace that is very popular with casual whiskey drinkers. Another popular 90-proof bourbon that is very popular is Maker's Mark. If you are looking for a bourbon with less ABV, then a great choice would be Basil Hayden's, which is an 80-proof bourbon from the Jim Beam Small Batch Collection. The lower proof gives the bourbon a much lighter body.
Experiment with Bourbons that have Different Mashbills
A mash bill is simply a list of which grains are distilled in order to make the final product. The classic, traditional bourbon is made with a predominantly corn mash bill, which explains why bourbon tends to be slightly sweeter than other whiskies. Adding different grains to the mash bill, however, will change the overall flavour profile. Each new combination produces a slightly different taste, which is why bourbon drinkers tend to gravitate to whiskies with a certain type of mash bill.
At the outset, however, you don't really know what type you will like, so it can very helpful to compare bourbon whiskies with different mash bills, in order to see which one resonates the most with you. For example, the popular bourbon Maker's Mark uses a "wheated" mash bill, in which red winter wheat is used to replace any rye in the mash bill. And some bourbons will boost up their rye content in order to get a unique flavour profile. For example, Basil Hayden's is a "high rye" bourbon, with a boosted rye content of 30% in the final mash bill. You can really see how this plays out in the final flavour.
Move Beyond the Mass Market
Once you have a pretty good idea of what kinds of bourbons appeal to you, it's time to move beyond the mass-market bourbons priced in the $20 to $40 range. Often bourbon brands make this very easy to do, with different offerings designed to appeal to increasingly sophisticated bourbon drinkers. As you move beyond the $40 price point, you'll start to see new flavors, new distilling techniques, and higher ABV bourbons. That's when you know that you're no longer a beginner, and a true fan of bourbon whiskey.
Image credit: Buffalo Trace on Instagram (@BuffaloTrace)
Related Topic You might be Interested in:
2023 Submissions are now open. You can register your brands now to save £75 per entry with super early bird pricing that ends on August 31, 2022.