Deadline
September 30, 2023
Enter Now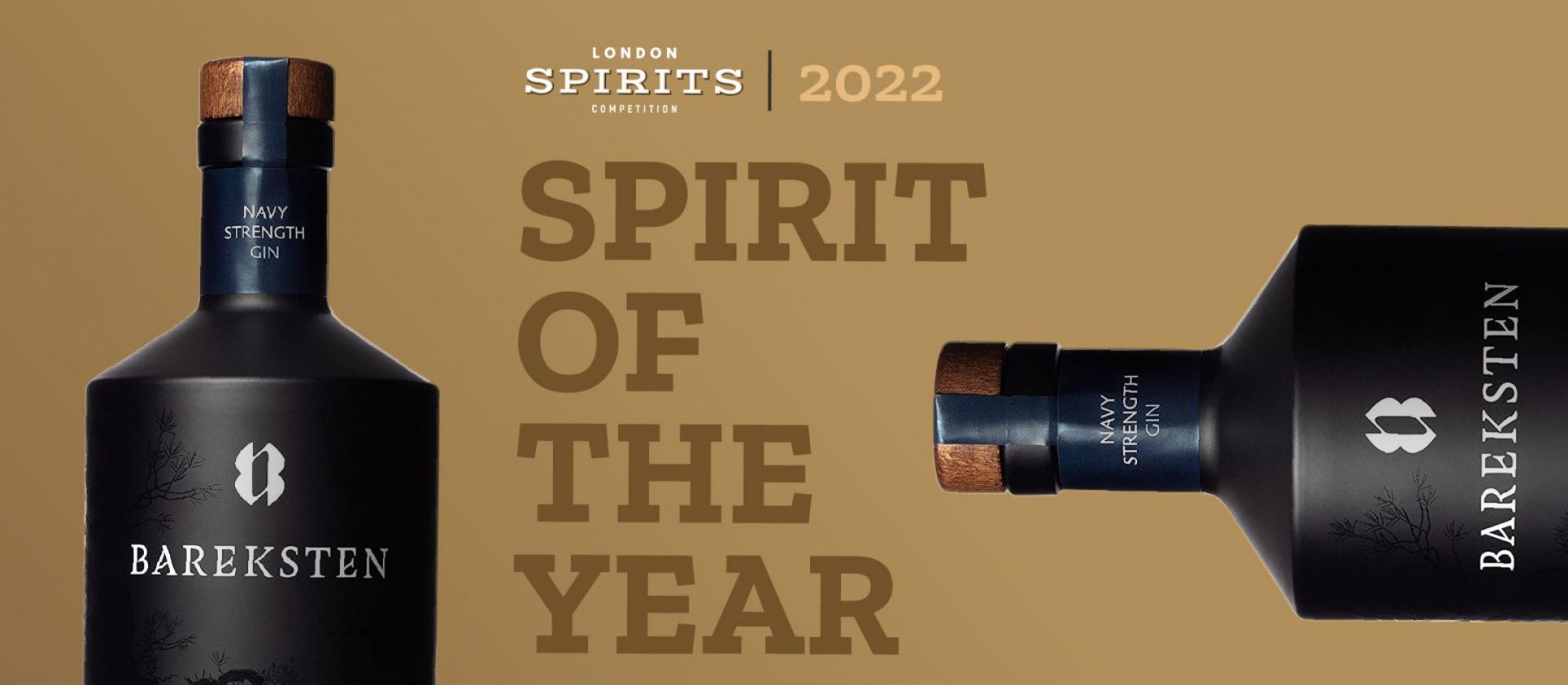 Celebrate Gin Day with the GIN OF THE YEAR 2022 : Bareksten Navy Strength
Bareksten Spirits' Navy Strength Gin secured the Gin of the year as well as Spirit of the year with 98 points and a gold medal.
The London Spirits Competition looks to recognise and reward spirits brands based on
1. Their quality.
2. Their value for money.
3. What they look like.
An esteemed panel of the top bartenders, spirit buyers and bar managers were seen sniffing, swirling, and spitting their way through 2500 spirit brands from more than 80 countries.
They have unanimously awarded the Bareksten Navy Strength Gin a whooping 98 points, making it not just the GIN OF THE YEAR but also the SPIRIT OF THE YEAR 2022.
Apart from these titles, the Norwegian gin also claimed the BEST SPIRIT OF THE YEAR BY PACKAGING, and BEST SPIRIT OF THE YEAR BY QUALITY, making it a stunning 5 medal holder.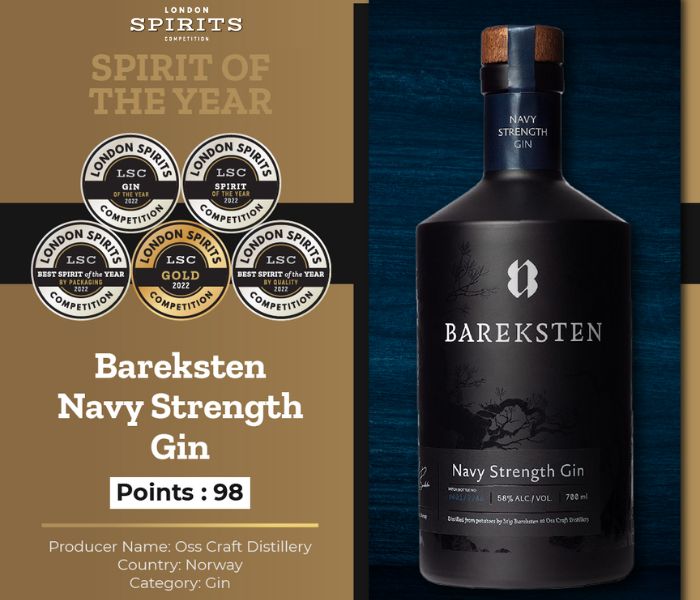 Navy Strength Gin is gin that is bottled at 57-58%ABV. The origin of Navy strength gin evolved from the idea of "proof spirits", a term which originated in the 18th Century. At this time, British sailors were given rations of rum; to ensure that the rum had not been watered down, it was "proved" by dousing gunpowder in it, then tested to see if the gunpowder would ignite. If it did not, then the rum contained too much water and was considered to be "under proof".
This Navy Gin is a tasteful, spicy and full-bodied gin, one with a long and smooth finish with fruit and spices will linger to the end.
It is also fantastic for cocktails including and especially a G&T as it maintains the typical botanical gin character even in small quantities.
[[relatedPurchasesItems-39]]
What to expect?
Flavour-forward nose, driven by fresh herbal notes of sweet flowers, oranges, and juniper with hints of bright spices. Juniper emerges on the palate with a creamy and smooth fruity mouthfeel.
Bareksten is produced and distributed by Oss Craft Distillery in small batches, alongside 4 other products namely :Botanical Gin, Botanical Vodka, Botanical Liqueur, and Botanical Aquavit (L to R in image below)
Norway enjoys what may be the best conditions in the world for growing herbs and berries. In fact 18 of the 26 botanicals used in Bareksten can be found growing around the Distillery. The base product of potatoes is locally sourced as every effort is made to ensure that Norwegian-grown produce is used.
Nordic, natural and organic ingredients form the basis for its unique flavours.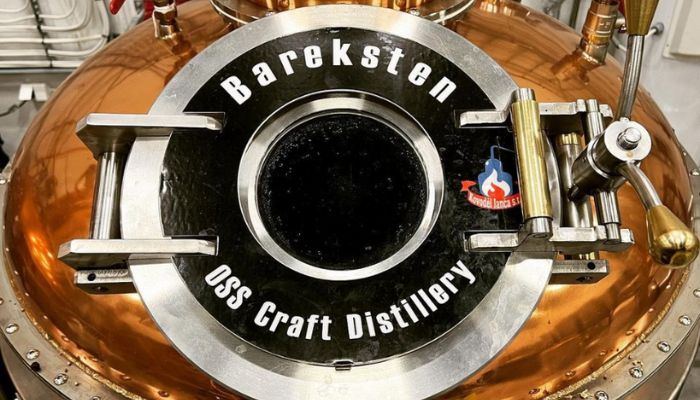 The gin is named after the entrepreneur himself, Stig Bareksten, who was also one of the founders of "Det Norske Brenneri" - known for Norway's first whiskey.