Deadline
September 30, 2023
Enter Now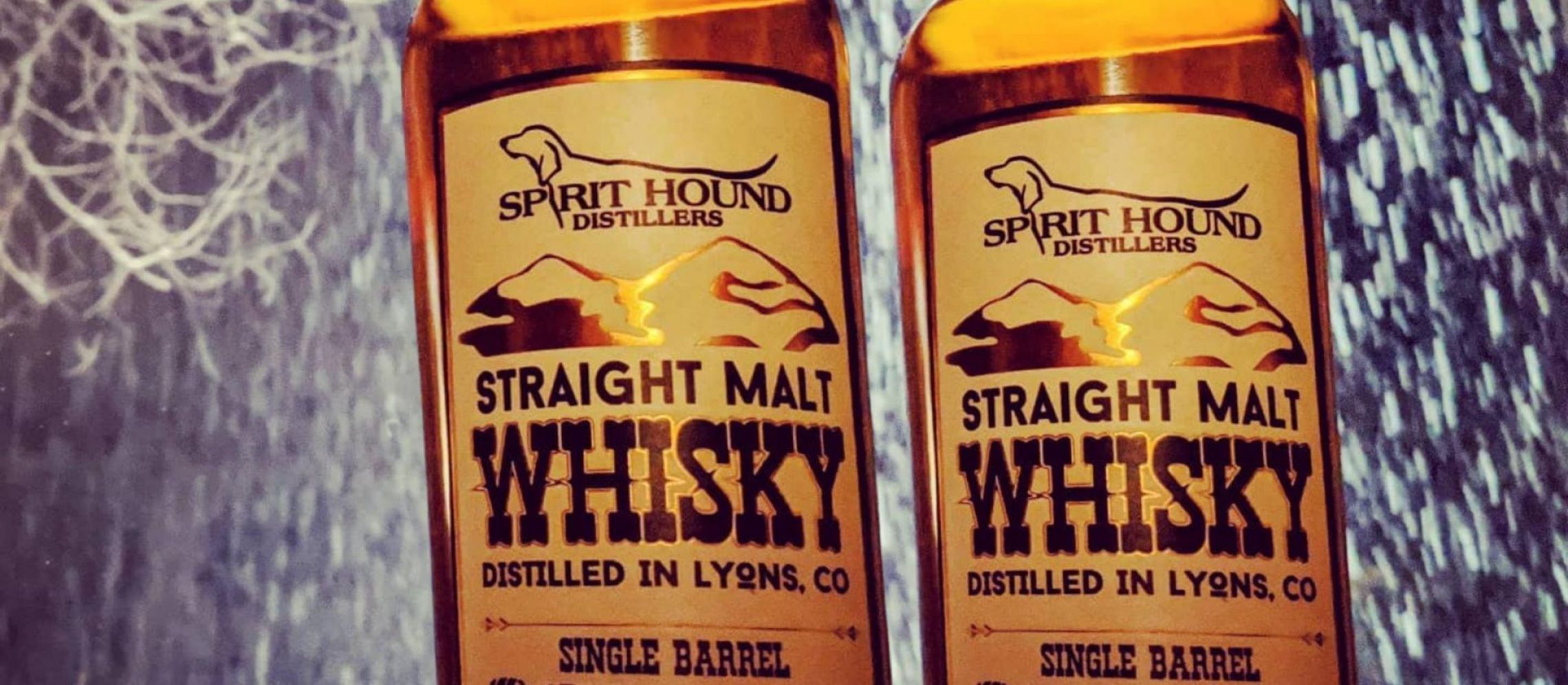 Colorado's SPIRIT HOUND Straight Malt Whisky claims WHISKY OF THE YEAR 2022
Spirit Hound's Straight Malt Whisky secured the Whisky of the Year with 96 points and a Gold Medal at London Spirits Competition 2022
London Spirits Competition is an annual event wherein an esteemed panel of judges recognize and reward more than 2000 participating spirits into various categories based on their quality, value for money and packaging.
Spirit Hound's Straight Malt Whisky earned a whooping 96 points, which won it not just a gold medal, but also the title - WHISKY OF THE YEAR 2022.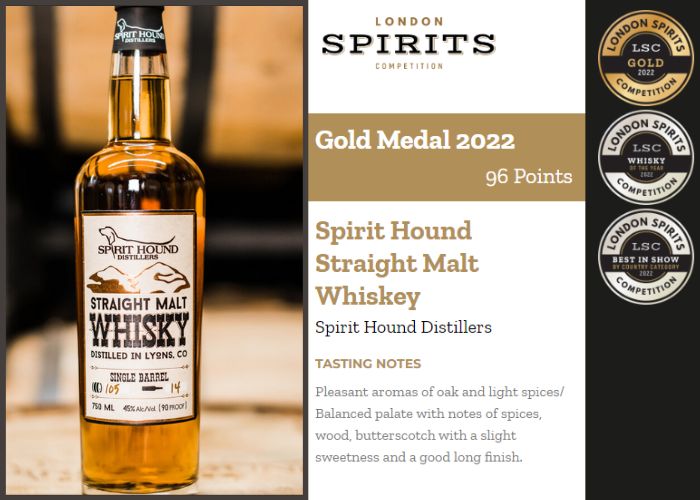 It also won the Best in Show by Country medal and certificate.
Consisting entirely of barley that is both grown and malted in Alamosa, Colorado, this whisky has its own Scottish twist that includes a hint of peated malt. It ages for a minimum of two years in new, full size, charred American oak barrels.
As with all of Spirit Hound Distiller's spirits, fresh Rocky Mountain water is used to cut proof, and the whisky is bottled as a single barrel, without any blending required. This approach allows the drinker to experience the many nuances that make each barrel unique. It is then bottled at 90 proof i.e 45% ABV.
What to expect?
Pleasant aromas of oak and light spices/ Balanced palate with notes of spices, wood, butterscotch with a slight sweetness and a good long finish.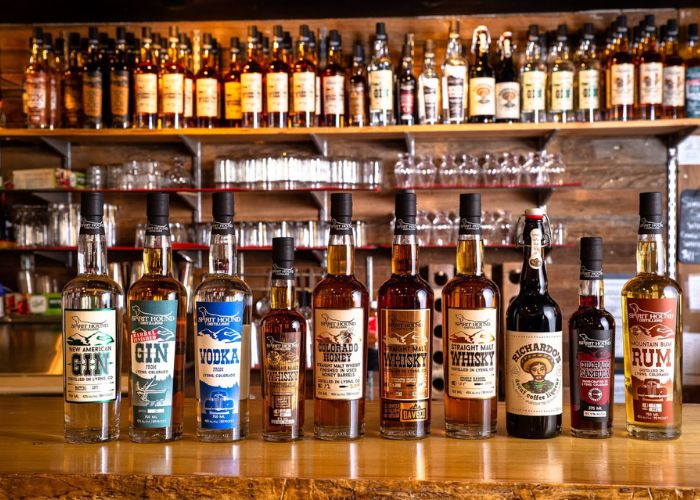 Spirit Hound Distiller's have a wide range of spirits including (L to R)
Classic Gin (78 points at LSC), Barrel Finished Gin, Vodka, Colorado Honey Whisky (75 points at LSC), Richardo's Decaf Coffee Liqueur, Colorado Sambuca, Mountain Bum Rum.
Other special releases include Bottled-In-Bond whiskies, a brandy, an exclusively Revelry Gin created by their ladies group, the Whisky Wenches, Batch 13 Gin, Creme de Cacao, Whitedog Moonshine etc.
Where can you try the products?
They have their own tasting room right within the distillery premises that is casual, relaxing and family friendly. They offer tastings, craft cocktails and non alcoholic options too. The indoor space has limited seating, but you can always grab a seat in their heated patio container.
Address : 4196 Ute Hwy, Lyons, CO 80540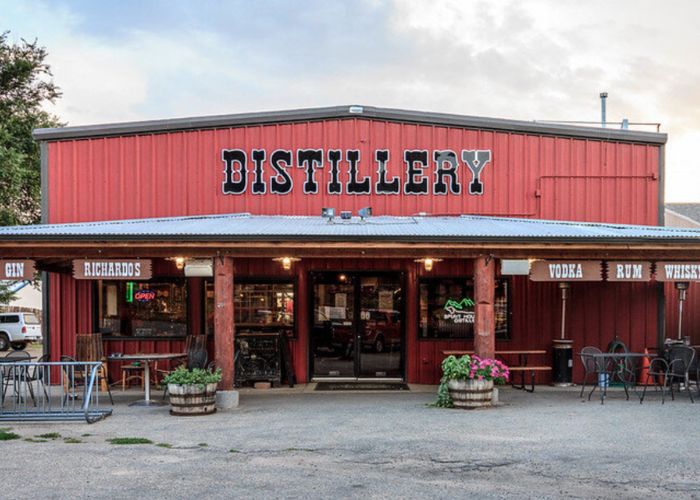 This is where you will also find the 4 co-owners of the brand creating their craft themselves - right from brewing, fermenting and distilling to aging and bottling.
[[relatedPurchasesItems-39]]
They use custom copper stills that were built by hand following traditional shapes and dimensions used in Scotch whisky production, ensuring that all purty and flavor get into each bottle. Fresh, local ingredients are used instead of sourcing ingredients from other distilleries.
For more category winners, head straight to London Spirit Competition
Written by Stuti Khetan, Beverage Trade Network