Deadline
September 30, 2023
Enter Now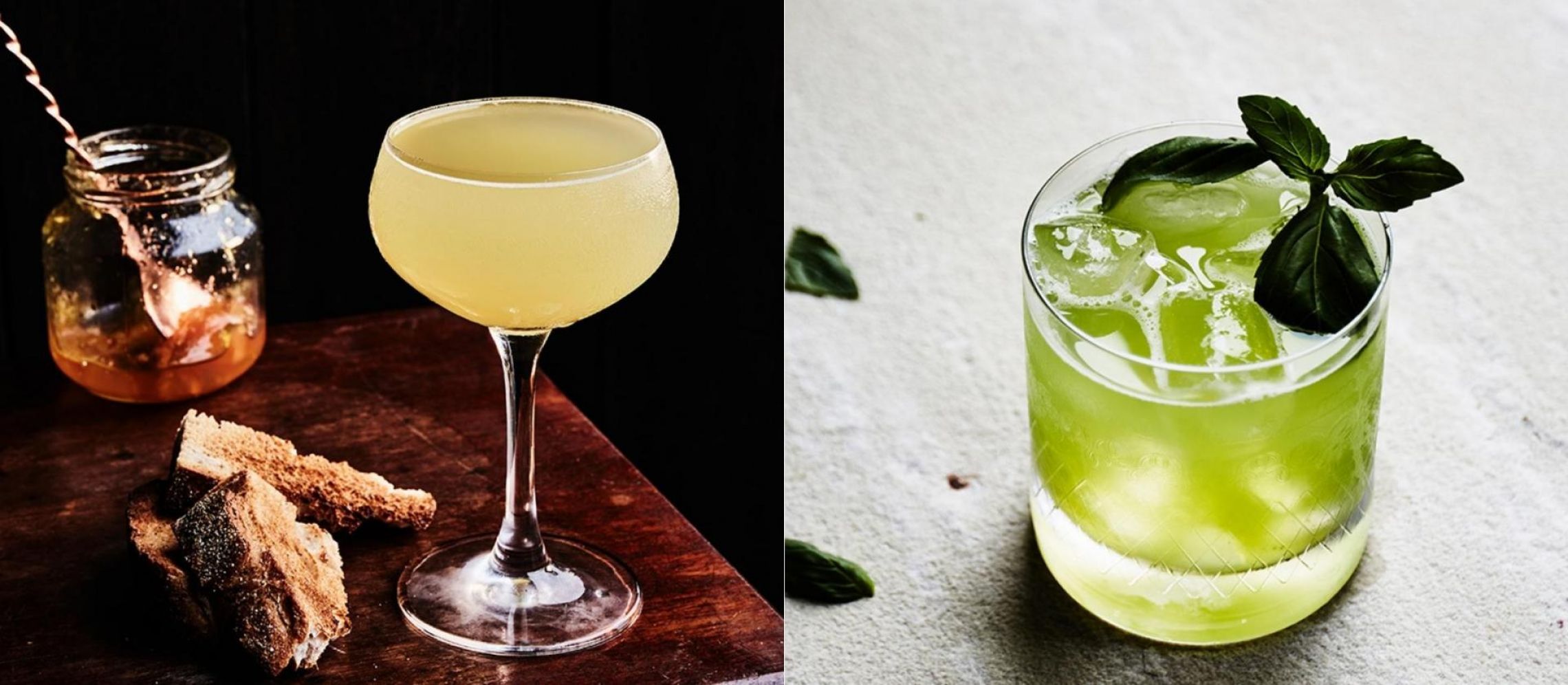 London Drinks Guides Begins To Showcase Cocktails Of London Spirits Competition Winners
London Spirits Competition introduces cocktail stories in their 2022 competition through the London Drinks Guide
In 2022, London Spirits Competiton promised its entrants that it would add a new cocktail story feature in its entry form at no extra cost, and now it has started to deliver on it.
The first round of cocktail stories is now live on London Drinks Guide. It will be further organized with a dedicated cocktail section for users where they will be able to sort recipes by drinks and styles.
The new initiative for the 2022 competition allowed every brand owner, distiller, or supplier entering the awards to submit a cocktail suggestion for each of the products they enter. One of the key recommendations the London Spirits Competition has had from producers and bartenders is to find more ways to bring the products that win medals to life. To help them better promote their awards to the final consumer.
That way, it hopes to give bartenders a quick, easy way to showcase any winning brand they list by working with that cocktail in their bar or adapting it to one of their own. But crucially, it also gives consumers a new way to enjoy that brand as the producer wants them to. View the full article on The Buyer.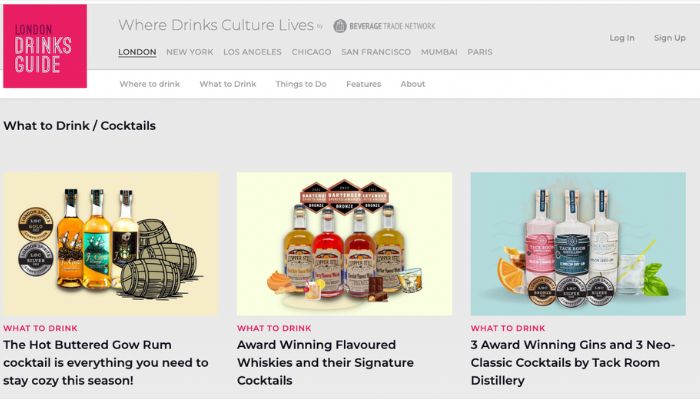 Image: London Drinks Guide Website
Sid Patel, head of the London Spirits Competition and founder of the London Drinks Guide, explains: "The competition prides itself on being one step ahead by thinking like the consumers who, after all, are the potential buyers for any of the top awarded spirits in the event. Allowing drinks producers to enter a bespoke cocktail for each of their products effectively creates a bridge to connect brands with consumers through the bars they visit. As organizers constantly listen and adapt our offer to give producers, suppliers, and importers clear and added benefits to entering their spirits."
What does this mean for London Spirits Competition winners?
The cocktail recipes will also be featured on the London Drinks Guide, the dedicated consumer website set up by the Beverage Trade Network, organizers of the London Drinks Competitions, to help promote drinks, producers, and suppliers that participate in its events.
This benefit is at no extra cost to the entrants. Entrants can upload their cocktail pictures and add their recipes while registering the spirits brand in the entry zone.
Here are some of the cocktail stories that have started appearing on the London Drinks Guide and are being promoted on London Drinks Guide social accounts.
Image: 3 Award Winning Gins and 3 Neo-Classic Cocktails by Tack Room Distillery
Breakfast Martini with Contemporary London Dry Gin
This gin won 82 points and a Silver Medal for its aromatic nose of lemon, lime zest, and floral notes and a balanced palate of sweet, spice, and fresh citrus.
The long finish makes it the perfect cocktail base - especially for the Breakfast Martini, a tangy fresh cocktail with fresh botanicals.
Ingredients:
1 Spoon of Orange Marmalade
50ml Tack Room London Dry Gin
15ml Cointreau
15ml Lemon Juice
Toast and an Orange zest for Garnish
Method:
Stir the Marmalade and lemon juice on the bottom of the Boston shaker until the marmalade dissolves.
Then add all the other ingredients, ice, and shake until cold. Fine strain to a chilled martini or coupe glass and garnish.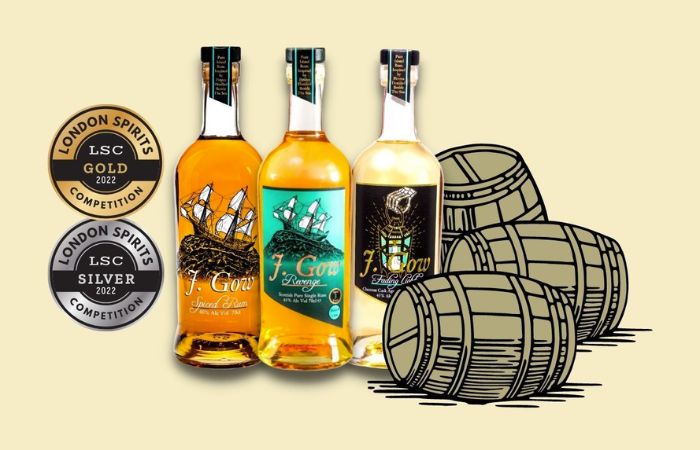 Image: The Hot Buttered Gow Rum cocktail is everything you need to stay cozy this season!
Light golden color with notes of citrus fruits, pineapple, vanilla, spices, cloves, and cinnamon. The palate has a spicy character and a long warming finish.
Among its many cocktails is the Hot Buttered Gow - A hot and spicy cocktail perfect for feel-good winter evenings
Ingredients:
2 tbsp Demerara sugar
2 tbsp unsalted butter
2 Dashes of bitters
A pinch of ground cinnamon
A pinch of Allspice
50ml J. Gow Spiced Rum
Cocoa powder to garnish
Method:
Add all ingredients to a heatproof glass (or mug) and pour in 100 to 150ml of boiling water. Stir well and sprinkle over the cocoa powder.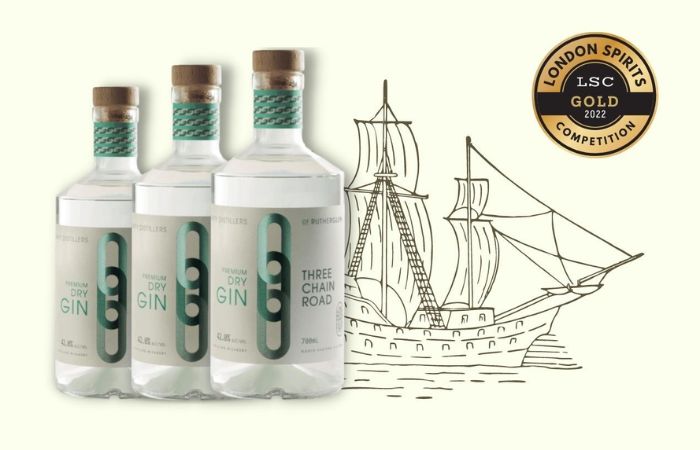 Image: Golden Wattle Sour by Three Chain Road Premium Dry Gin
The Three Chain Road Premium Dry Gin uses Angelica root to create a lovely aniseed note reminiscent of fine-aged Durif. It is complemented by native Australian botanicals like lemon myrtle and wattle seed.
Juniper characters lead and are clean on the palate; flavors of licorice and lemon myrtle linger, adding a desirable length and warmness to this gin.
It makes it perfect for the Golden Wattle Sour, a signature cocktail that is rather complex but looks worth it.
[[relatedPurchasesItems-39]]
Ingredients:
60ml Three Chain Road Premium Dry Gin
10ml Lemon Verbena Infused Sugar Syrup (see recipe below)
15ml Macadamia & Wattleseed Liqueur
30ml Freshly Squeezed Lemon Juice
Soda Water
A zest of lemon for Garnish
Method:
Fill a cocktail shaker with ice. Combine all the ingredients, except the soda water, and shake until well chilled.
Strain the drink into a rock glass filled with ice and top with a dash of soda water.
Garnish with a zest of lemon.
Lemon Verbena Infused Sugar Syrup
Ingredients:
5 whole Lemon Verbena leaves OR 1 tsp dried Lemon Verbena Leaves
125ml Water
100g caster sugar
Brands looking to save and get the best pricing are encouraged to enter before August 31 and ship samples later. Here are the details on how to enter:
Wine: London Wine Competition
Beer: London Beer Competition
Spirits: London Spirits Competition
The London Spirits Competition is now open for submissions. Register your spirits today to save BIG on super early bird pricing. Ship your samples later.