Top 10 Spirits Brands of UK that You Should Try in 2018
02/01/2018
The London Spirits Competition 2018 has tracked down some of the finest spirits brands.
London Spirits Competition 2018 which took place on March 8-9, blind tasted all the spirits and judged them on three key criteria - Quality, Value and Packaging. The Competition has tracked down some of the finest Spirits brands. Here is the list of top 10 Spirits Brands of UK that you should try in 2018.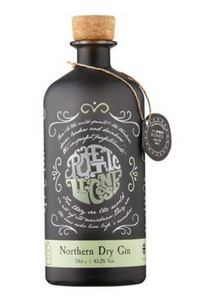 This is a citrusy yet spicy gin from a small batch distillery which is based in North East. It has warm and spicy flavours of juniper and green cardamom. It has undertones of lemon and eucalyptus. The Persian lime intensifies the citrus feel. Northern Dry Gin begins with a sweet and ends with a light peppery eucalyptus finish. Serve it with large chunks of ice with premium tonic garnished with grapefruit.
Brand: Poetic License
ABV: 43.2%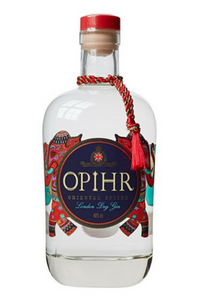 Opihr Spiced Gin is made with botanicals from traditional spice route. Moroccan Coriander, Indonesian Cubeb Berries and Indian Black Pepper are used in this Gin. It has coriander and citrus with gentle juniper and peppery notes in the nose. The palate has more spiciness and juniper with lots of coriander. It is a wonderful spiced Gin with a refreshing citrusy and spicy finish.
Brand: Quintessential Brands
ABV: 40%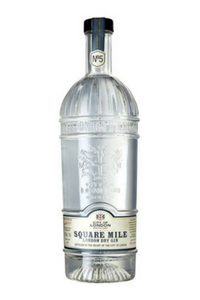 Square Mile is a big and bold dry gin from the City of London Distillery. This gin is made with botanicals like juniper, angelica, coriander, lime, fresh orange, liquorice and orris root. It has a wonderful nose of woody, nutty and piney juniper with a citrus influence. It has creamy citrus and rich juniper on the palate. The finish is long lasting with fresh coriander, pine, black pepper and juniper's taste.
Brand: City of London Distillery
ABV: 47.3%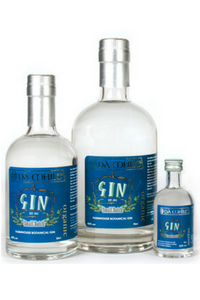 This botanical gin is made with 100% organic ingredients. It has a delicious nose of fresh rose petals, spice and hint of juniper. The palate is floral and bitter initially, with fresh notes of dandelion and peppery cloves. It has a silky texture with a botanical mouth-feel finish.
Brand: Da Mhile
ABV: 42%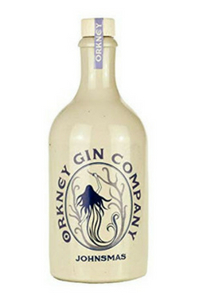 Johnsmas is a small batch gin, handcrafted using a bathtub method from seven times distilled grain spirit. It has floral aromas on the nose and sweetness of fresh juniper on the palate. It has a smooth finish with a hint of orange zest.
Brand: Orkney Gin Company
ABV: 41.3%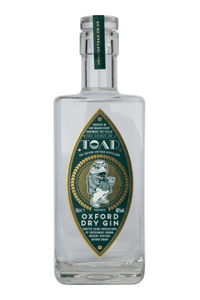 Oxford dry gin is distilled in two handmade stills, Nautilus and Nemo. It has fresh coriander, aromatic cardamom and pine leaves with sprightly juniper and tangerine pulp on the nose. Toasted peppercorn and zesty orange fill the palate. It has a long and deep finish with aromatic cardamom and orange oil.
Brand: The Oxford Artisan Distillery
ABV: 46%
This is a mature Dew of Ben Nevis Distillery. It has a sweet and a little smoky nose with aromas of toffee, caramel and barley. The palate is also a little smoky and sweet with the hints of oak. The finish is medium and spicy.
Brand: Ben Nevis Distilleries
ABV: 40%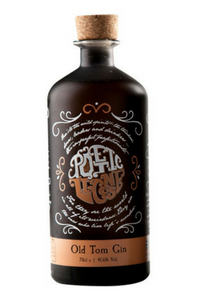 A slight whiff of the petals with juniper on the nose. The palate is sweet with cracked black pepper and sugared petals. It has a long-lasting finish with peppery notes.
Brand: Poetic Licence
ABV: 41.6%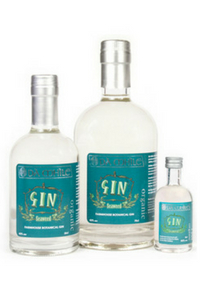 Seaweed is a small batch gin from Da Mhile Distillery. It has fennel, dill and garden herbs with touches of cardamom and pepper on the nose. The palate is complemented by dashes of lemon juice and sea salt. The finish is quite refreshing and smooth.
Brand: Da Mhile
ABV: 42%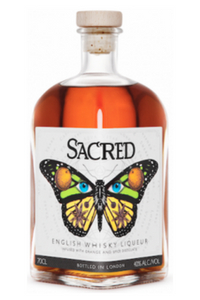 This liqueur is made from a three-year-old blended bourbon aged English Whiskey. It is blended with orange peels and distilled star anise.
Brand: Sacred Spirits
ABV: 40%
Read about 10 Whiskies under £60 here.