Deadline
September 30, 2023
Enter Now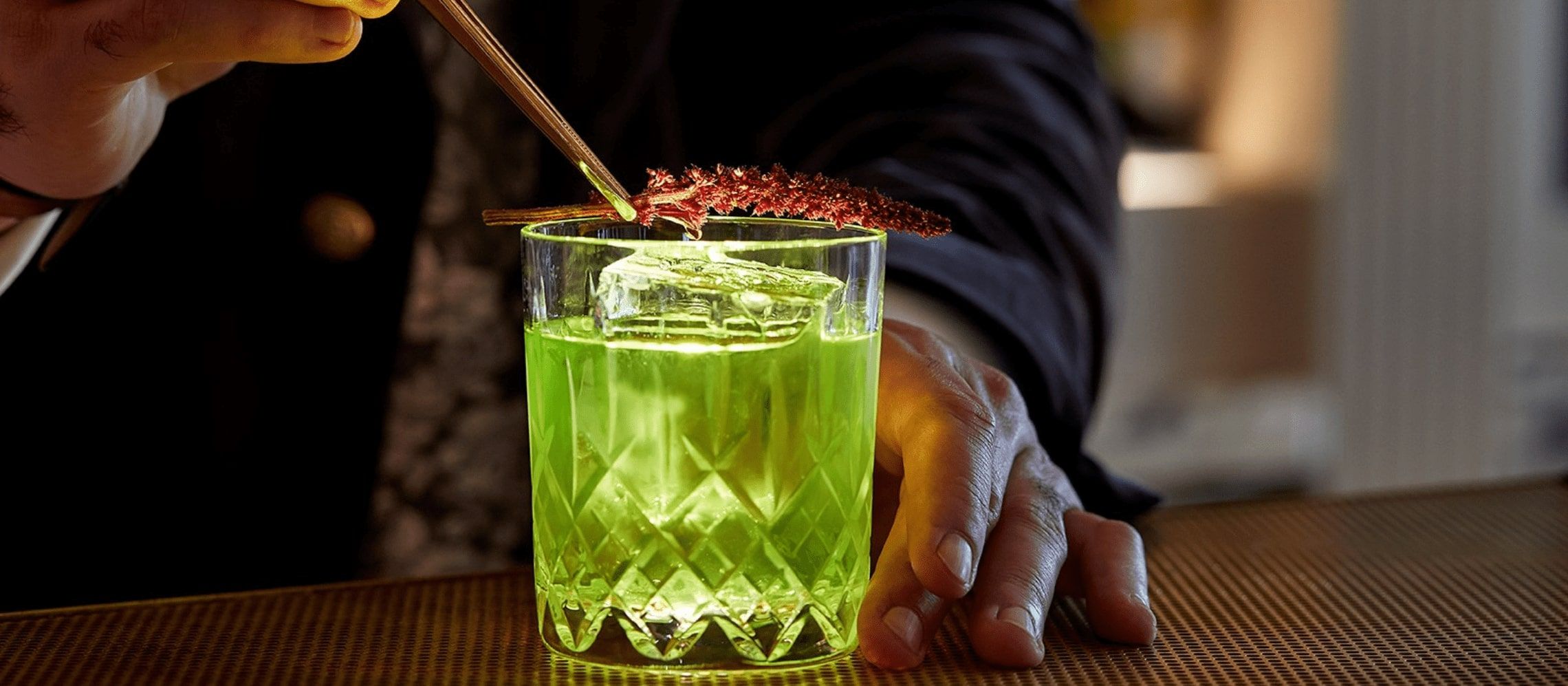 Cocktail Trends In 2021 By UK's Leading Bartenders
Will lo and no abv beverages last beyond Dry January? Cocktails to go beyond the lockdown? Find out as we chat with some of the UK's leading bartenders.
With so many innovations in the drinks market, it's hard to tell which one is a fad and which will last. We've heard of lo and no alcohol beers and spirits doing the rounds this Dry January but will they go beyond your new year resolutions? RTD cocktails and cocktails to-go from bars have been popular during the lockdown. As restaurants and bars reopen, which of these will people keep coming back for?
We asked some of the leading bartenders in the UK to give us their take on the upcoming drinking trends in 2021. These bartenders stem from some of the UK's best-known and fan-favourite establishments, including Dukes Bar, Lyaness, and The Donovan Bar, to name a few. Here's what they said:
"With the current situation, I can see the trend of to-go cocktails growing, with even more bars organizing their signature cocktails to take away or be delivered. Also, Brexit will impact the product supply we can get in the UK from overseas, so we will see a return of local produce." - Enrico Chiapinni, Head Bartender, Dukes Bar London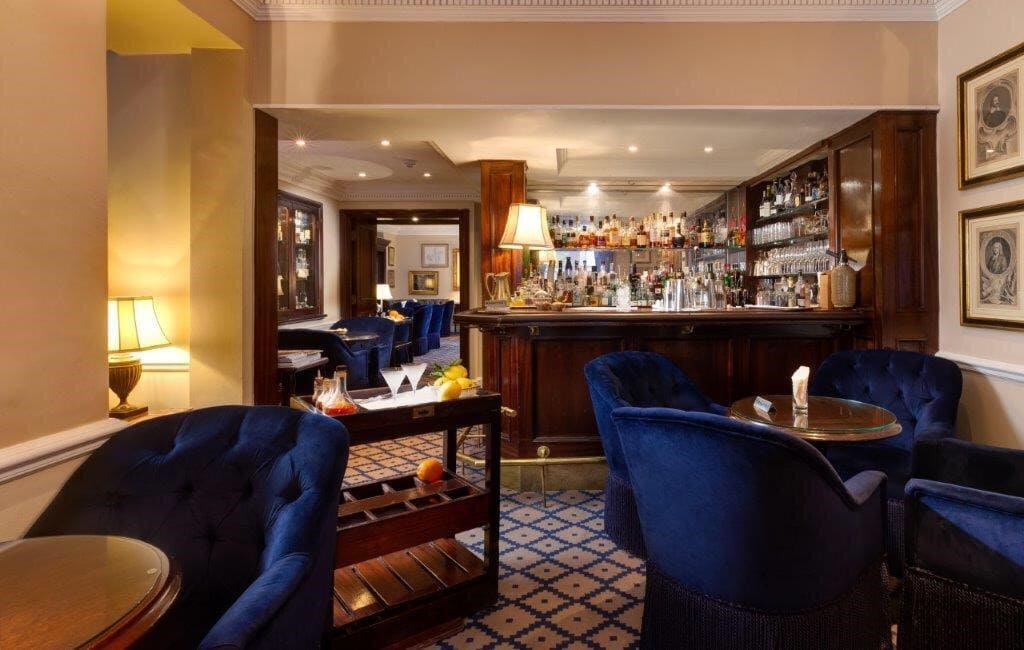 Dukes Bar, Source: Dukes London
"The increasing demand of cocktails-at-home and bottled cocktails due to global events occurred in 2020 will continue in 2021 as well. I believe that the market for this specific product will continue to grow, at least for another couple of years, and that's why many big bar chains and hotel companies are investing in this new way of drinking. We will see more and more non-alcoholic products making their way into the drinks menu since customers are currently looking for non-alcoholic drinks that deliver different tastes and be very versatile in mixology." - Luca Rapetti, Assistant Bar Manager, Shangri-LA The Shard
"I think everyone was locked up for so much of 2020 that people will want what they know. It's going to be a lot of classic cocktails and versions thereof. Also, more unique wine producers. All this time shopping at home has shown there's a lot of options." - Luke Ridge, Assistant General Manager, Pali Hill UK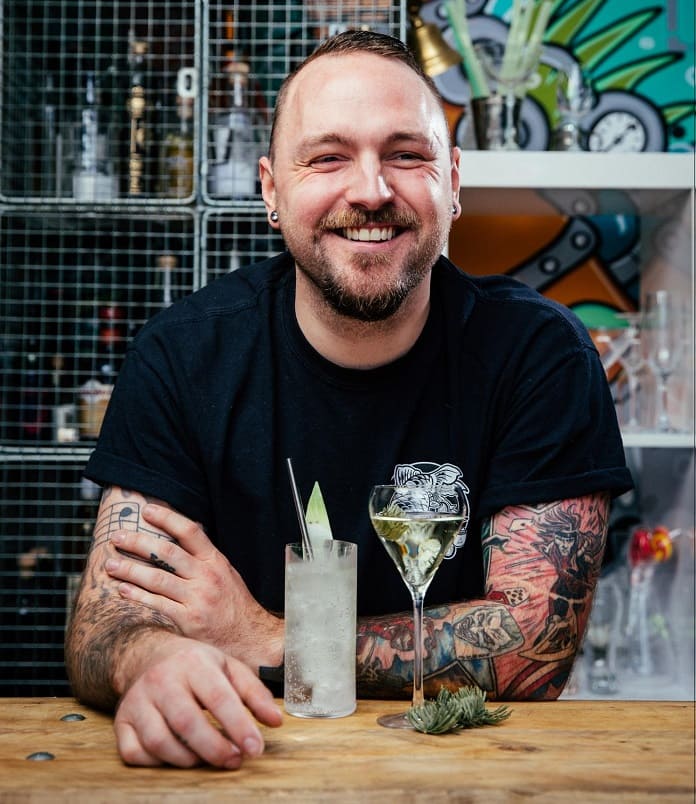 Luke Ridge enjoying his cocktail, Source: Luke Ridge
"Over what was a brief Christmas period, we saw a rise in the popularity of top-shelf products and premium wines. I think it is likely that in 2021 we will see the continuation of premiumization across all products, in which consumers are trading up to more premium spirits and moving away from ordering wines by price point towards those of better quality or a well-established brand." - Emilia Wrelton, Bar Manager, The Ivy
"Sustainability is getting big, and I believe it will keep pushing. I think CBD drinks will become a trend." - Davide Capirola, Restaurant Manager, Roka Restaurants
"Lifestyles of people are changing during the years with more focus on a healthy diet and daily workouts. The demand is more towards low abv spirits and non-alcoholic drinks. People still want to have the feeling of drinking but in a responsible way."- Federico Pavan, Assistant Bar Manager, The Donovan Bar at The Brown's Hotel
"I think that in 2021, people will focus more on what ingredients they use in their drinks and will try to be more sustainable, use local suppliers and seasonality. I also think delivery drinks will be a big part of the year (at least until bars are allowed to reopen!)." - Marie Kasmi, Senior Bartender, Lyaness
"It's difficult to say. Ideally, I would like to see the revive of past trends such as smokes, infusions, and twisted classics. I do feel like we should go back to the drawing board and bring fun to our cocktails. Currently, we need it and, our guests need it too." - Tiago Mira, Bar Manager, The Goring Hotel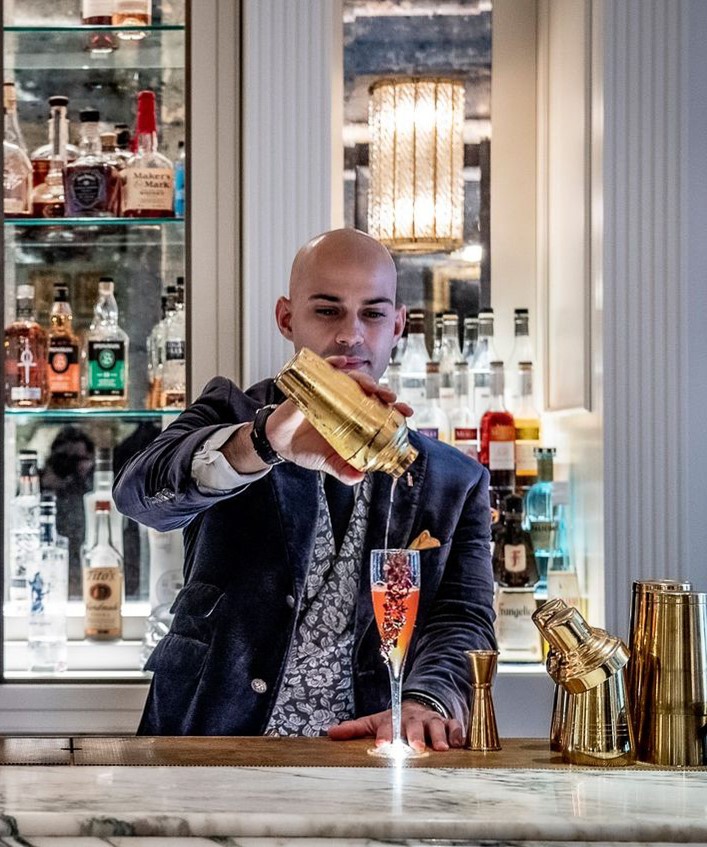 Tiago Mira giving a final touch to the cocktail, Source: Tiago Mira
"Possibly more Ready To Drink sort of cocktails for home/off-venue" - Nelson Carvalho Reis, Bartender, White City House
"I think that we will restart from where we start in the summer of 2020. The Italian way to make aperitif with free buffets was a winner, not necessarily for the business in terms of revenue, but people love it."- Stefano Tatti, Restaurant Manager, Joy at Portobello
"For starters, we'll see the low and non-alcoholic beverage market grow even more. 2020 was a pleasant surprise as we could notice a wider range in this market with non-alcoholic spirits, aperitifs, or even bitters. Love it! Also, as mentioned before, I believe that bottled cocktails will be a big thing in 2021. Unfortunately, the lockdown effects are still visible, and this is a fantastic opportunity to keep our guests, in a way, closed from their favourite bars and cocktails around the globe. Agave-based spirits, Tequila and Mezcal, have grown from strength to strength in the last 2/3 years, and I feel that 2021 will be no different. Mezcal is becoming a serious case in Margaritas and Negronis twists. And I couldn't be happier! Finally, and now more than ever, I believe that less is more, and we're going back to the minimalist and basics culture. It will be a year of high beverage standards, simplistic garnishes, and pristine ice quality." - Vitor Hugo Lourenço, Head of Bars, Harbour Hotel Group.
[Pictured in the header: Cocktails at The Goring Hotel]
The London Spirits Competition is now open for submissions. Register your spirits today to save BIG on super early bird pricing. Ship your samples later.