Deadline
September 30, 2023
Enter Now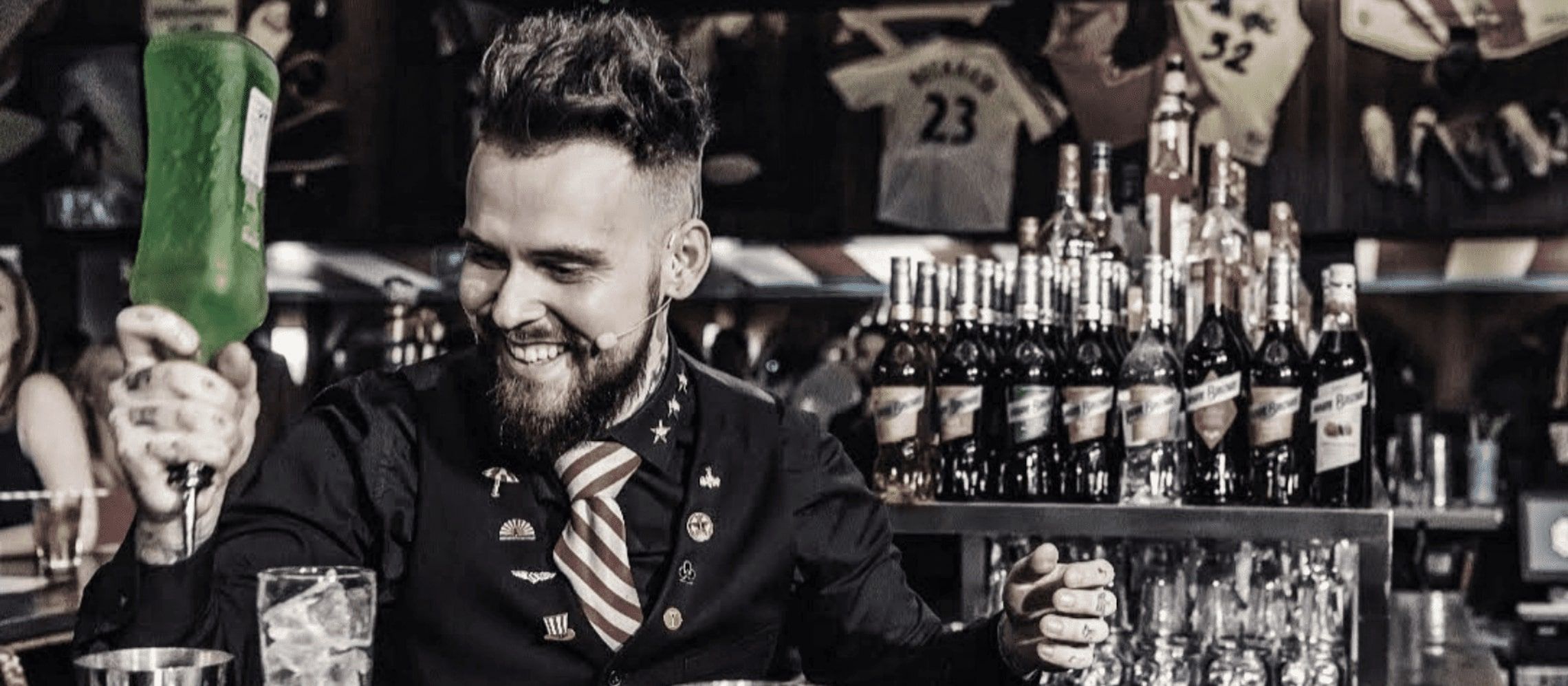 Funniest Stories From Inside London's Leading Bars
Tinder dates gone wrong and banana phobias are just the tip of the iceberg. The leading bartenders across London share some of their funniest bar stories.
Bartenders are undoubtedly some of the most important people at a bar. In addition to mixing drinks and turning them into something delectable, bartenders tend to be the eyes and ears of a bar as well. In simpler words, bartenders have heard and seen-it-all at the bar.
The stories bartenders hear and witness from behind the bar are sometimes whacky and mostly entertaining. We spoke to the bartenders in some of London's leading bars and although they would prefer to forget many of these episodes, we asked them to share some of their more memorable stories. From Tinder dates gone wrong to banana phobias and meeting with royalty, 6 bartenders share some of the funniest stories that still keep them laughing.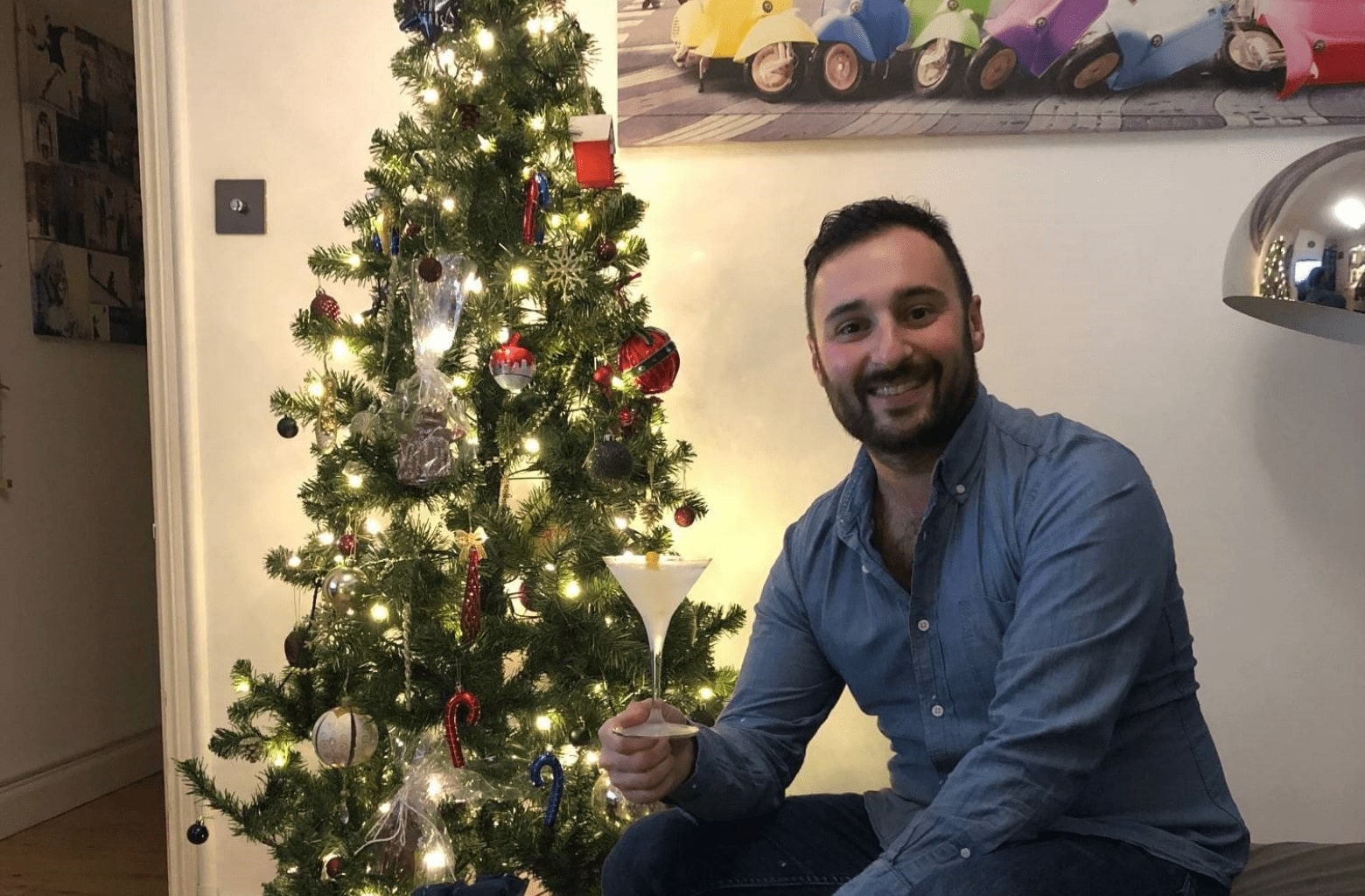 Enrico Chiappini, Head Bartender, Dukes Bar, Source: Enrico
"A young, distinguished gentleman asked for a table to meet an important member of the Royal Family. We thought it was just an excuse to jump the long queue of people waiting outside, so we kindly asked him to wait in the lobby. Within five minutes, we realized there was indeed a member of the Royal Family in our lobby, and the guy was genuine!" - Enrico Chiappini, Head Bartender, Dukes Bar
"It's not so much a funny story but, it definitely sticks out when I look back. I remember I had a gentleman come to the bar one night, he was in the UK from America on business, and we just got talking about his life in Seattle and what it was like there. I mentioned that I'd always wanted to visit America and named a few places I'd like to go and see in the future. Towards the end of the evening, he was settling his tab and he very kindly tipped me a $20 bill, and he said it was to be used to get my first drink when I do eventually venture over to the States. I honoured this a few years later upon visiting Dallas, where I was competing, where I grabbed a couple of IPA's at a local bar. Never got the chance to say thank you to him, but it was definitely appreciated, and it's something I haven't forgotten." - Gary Burdekin, Master Bartender, TGI Friday's
"Not only I've heard as I saw it happen. The group's bar director of a whiskey venue I used to work for brought some friends to try some of our most exclusive and rare whiskeys, so my colleague decided to trick them by pouring house whiskey in their glasses and asking them to try to guess which whiskey was which. Not surprisingly, all three had different guesses of more exclusive products upon trying from all three glasses. It was priceless to see their reactions when they learned it was the same whiskey they were all drinking." - Nelson Reis, Bartender at Soho House & Co
"I remember that time at the bar when a gentleman, probably on his first date, asked me to create a cocktail for his partner. He requested to mix one part of tequila, half part of Cointreau, and a hint of lime juice. So while I was putting all the ingredients together, I told him "Sir I am glad you have chosen a Margarita, which is one of my girlfriend's favourite cocktails," and he said, "No, I did not ask for a Margarita, I have asked you to customize a cocktail with the ingredients I gave you." At that point, I finally understood that I should play a different game and let him lead in order to not create any sort of embarrassment. The funny story is, guess what was the name of his partner? Margherita!!!" - Federico Pavan, Assistant Bar Manager, The Donovan Bar at The Brown's Hotel
"Oh god, so many stories. Someone once booked a table and specified they were scared of bananas. No, not allergic, just very scared! That was a first. Thank god we don't have any bananas laying around in Lyaness." - Marie Cécile Kasmi, Senior Bartender, Lyaness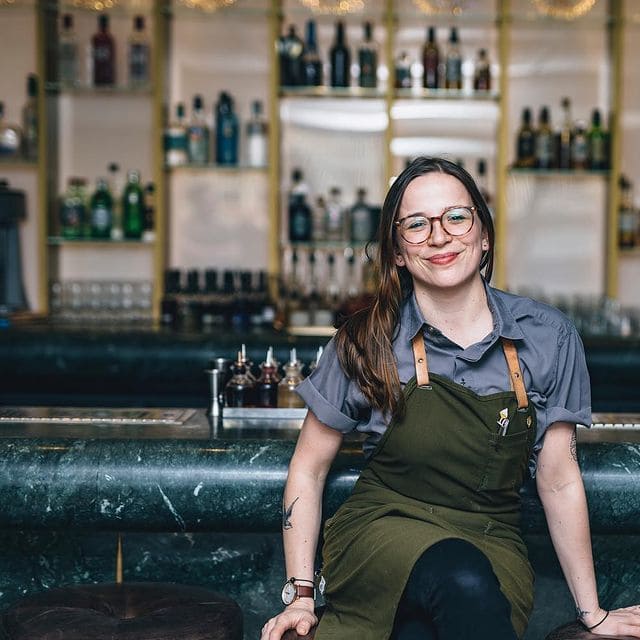 Marie Cécile Kasmi, Senior Bartender, Lyaness, Source: Marie
"There are few, but there's one that I will remember all my life (it ended in a tattoo on my ankle, so literally all my life). I was working in a cocktail bar underneath a busy pub, and one day someone walked in and sat at the counter. His order was "A Gin & Tonic please, in a nice way". Bearing in mind this was before the whole gin & tonic trend came from Spain, we didn't know what he expected. Funny enough, a couple of years after, I met this guy again, when I was working at The Distillery and serving hundreds of G&T per day, and always in a nice way." - Arnaud Volte, Bartender, Lobby Bar at The London EDITION.
[Pictured in the header: Gary Burdekin]
The London Spirits Competition is now open for submissions. Register your spirits today to save BIG on super early bird pricing. Ship your samples later.