How To Market Your Bar During Covid
15/03/2021
With Covid testing every creative marketing nerve, 9 leading London bartenders tell us what they are doing differently.
As the UK grapples under the imposition of a strict 5th tier lockdown, bars and restaurants across the country have once again had to either shut down or focus on deliveries and take-aways only. With sales at an all-time low, bars and restaurants have been amping up their marketing game to survive these times.
We asked some of London's leading bartenders from the most reputed establishments about how they were marketing their bars during Covid-19. From creating a wider presence on social media to making sure the bar is promoting safety, these bartenders, with their years of experience and success stories in the trade are trying their best to bring in more guests, be it dine-in, takeout, or delivery.
"We are promoting safety at our venue. I think making people feel safe while going out is the most important thing right now." - Andrei Marcu, Bar Manager, Coupette London
"Social media platforms such as Instagram, Facebook, and LinkedIn are probably the most important tools for advertising our venues, so it's crucial to use them carefully. I think it's also important to show the approach our venues have taken regarding safety measures, hygiene, and consistency and maintaining these on a daily basis. This is for sure a good way of marketing our bars with our customers as they feel safer and so they will come back again." - Luke Ridge, Assistant Bar Manager, Pali Hill, UK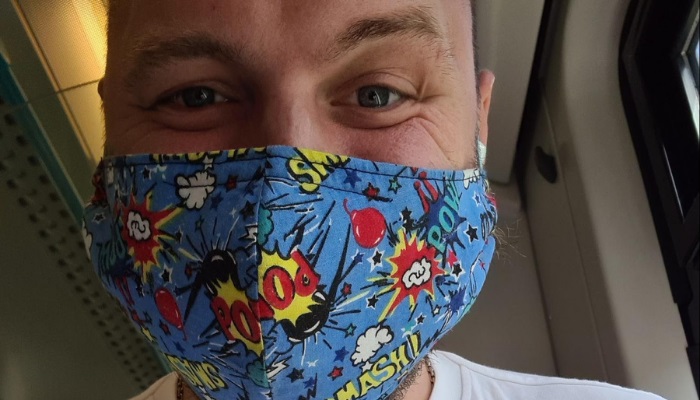 Luke Ridge, Assistant Bar Manager, Pali Hill, UK, Source: Luke Ridge
"We are trying to continue communication with and maintain engagement with our guests to keep them informed with what is going on in our restaurant through social media platforms and word of mouth." - Emilia Wrelton, Bar Manager, The Ivy
"We are lucky to operate as a bar and as a distillery, and we have been relying heavily on our online bottle shop. The most popular item sold last year was our isolation pack- a convenient bundle of gin, tonics, and dry garnishes priced with an affordable discount. When the curfew was enforced, we offered takeaway miniature gins with paired mixers, and we had mixer brand support in place." - Georgia Billing, General Manager, City of London Bar & Distillery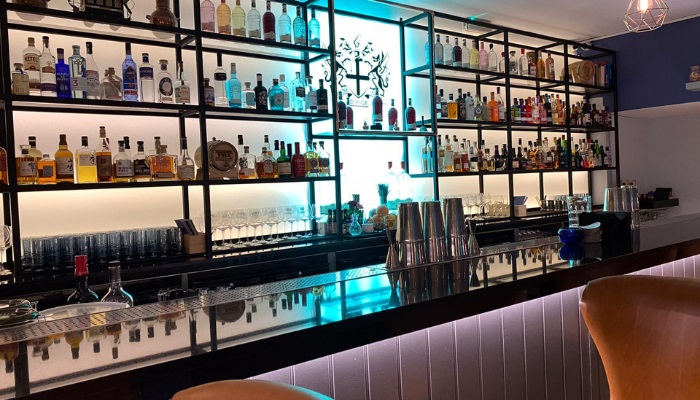 Back bar at the City of London Bar & Distillery, Source: Website
"Pre bottled cocktails were a winner. We sold a lot during this time, especially during November's lockdown." - Stefano Tatti, Restaurant Manager, Joy at Portobello
"Our best marketing tool and top priority are to show to our guests that we are protecting them with all the hygiene standards and COVID-19 procedures. We also decided to launch a cozy and relaxed pop-up bar on our terrace, with a vibrant and exquisite cocktail menu to finish 2020 and start 2021 on a joyful note." - Vitor Hugo Lourenco, Head of bars, Harbour Hotels
"We collaborated with different brands and created some events with them; the latest was the Laphroaig Library. They transformed the space into a Whisky library, and our guests were able to enjoy a virtual reality trip to the Laphroaig Distillery, and of course some Laphroaig cocktails." - Ali Ali, Bar Manager, Oriole Bar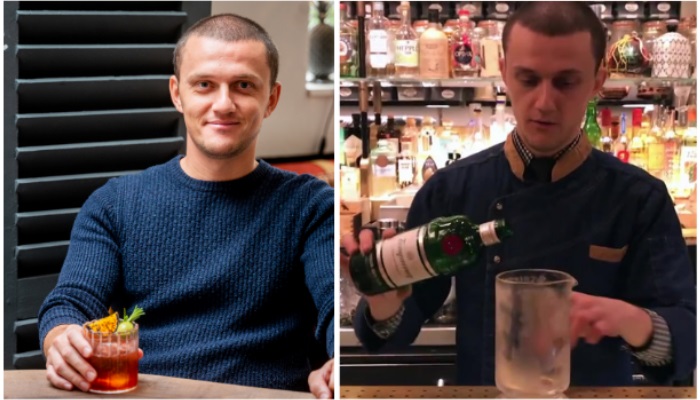 Ali Ali, Bar Manager, Oriole Bar, Source: Ali
"We have put everything in place to make our guests feel safe and comfortable. Meaning, fewer tables, fewer people in the room, and a lot of hand sanitizer!" - Marie Kasmi, Senior Bartender, Lyaness
"We had a selection of cocktails to go from the beginning so when Covid hit we upscaled the offer and regularly changed the take away offering to keep people engaged. We are lucky to have a good number of regulars in the bar that supported us during these months. We are also working with local drinks distribution company for our cocktails to go and we started a collaboration with a popular Italian pizzeria here in Edinburgh. A small selection of cocktails just for them like Negroni and Boulevardier to go along their offers." - Alex Palumbo, Co-owner, Hey Palu.
---
[Pictured in the header: Andrei Marcu, Coupette London]